The evenings are lighter and the weather is getting warmer. The summer season is on its way, and sunnier days are the perfect opportunity to explore more of Cornwall via the sea.
Paddleboarding is the dream spring and summer activity – it's slow and laid back, allowing you to soak up the scenery as you glide down calm estuaries, but still provides a challenge in balance when you go to stand up!
Once you've mastered this relaxing watersport, all you need to do is hire a board and get out on the water. Here's our run down of the best (and lesser known) spots for paddleboarding around Cornwall this year.
This pretty fishing village sits around a beautiful estuary which attracts kayakers and swimmers alongside stand up paddleboarders all year round. Before or after your paddleboard, grab a drink from one of the riverside bars and cafes and soak up the bustling, cheery atmosphere of this happy town.
Our Fowey retreat, Artist's House, sits right on the water's edge with easy access for SUP mornings.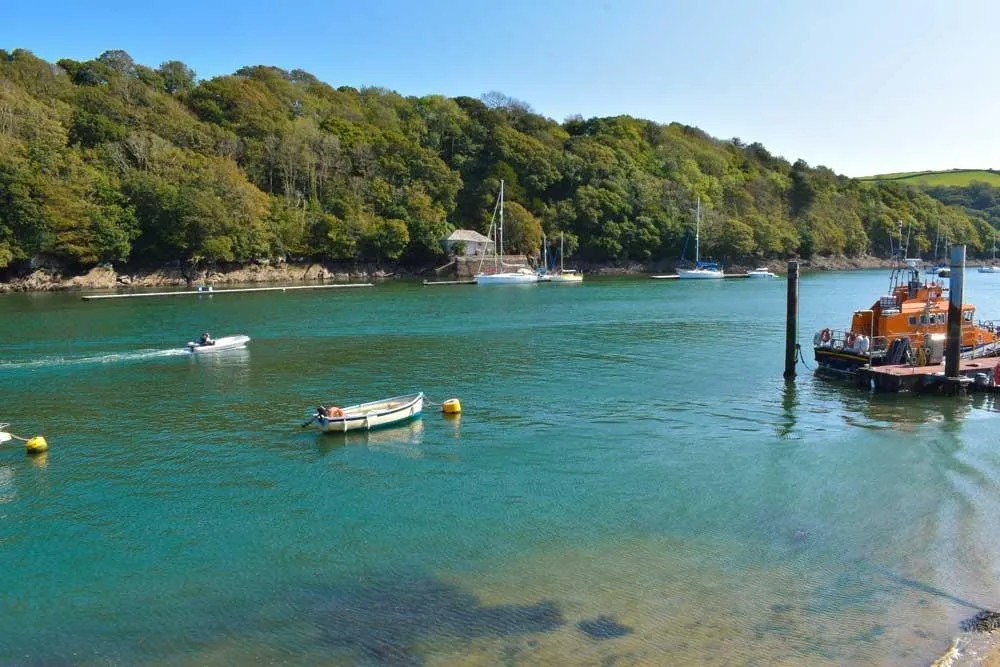 Helford River
This beautiful tree lined creek offers a lovely quiet spot for a paddleboard. With clear water and an abundance of wildlife living along the shores, the Helford River is great for nature lovers or anyone looking to get away from the summer crowds. Reach Helford just a short drive from our Falmouth retreats.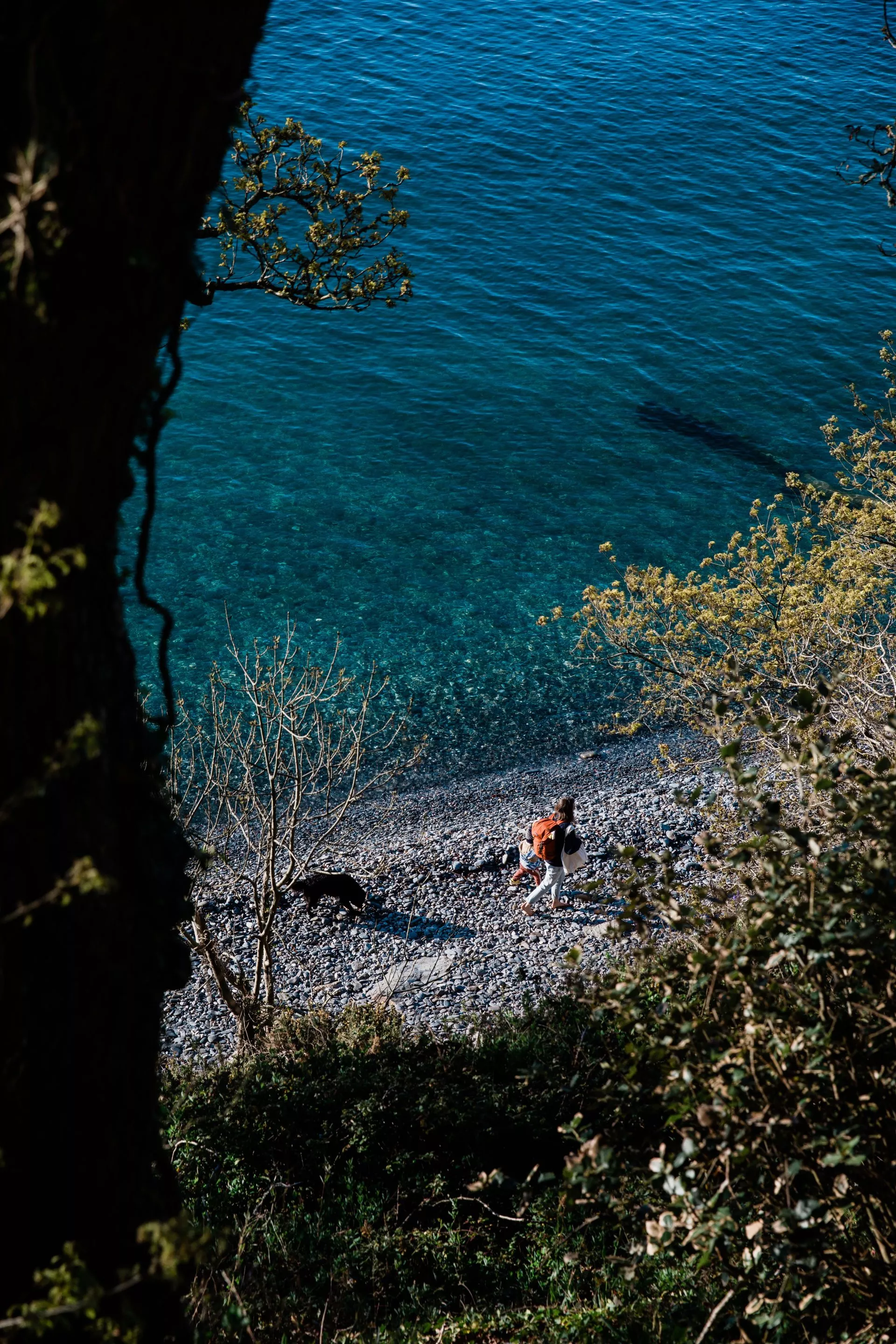 River Gannel
At low tide, you'll find a bank of ridged sand, but at high tide, this tidal river fills with turquoise water perfect for paddleboarding. With plenty of paths from Newquay and Fistral beach leading to the Gannel, there's many easy access launch points. Glide past tropical plants and higgeldy gardens towards Crantock beach, taking in the sight of wild sea birds as you go.
Browse our retreats near the River Gannel, including Heron House which features a gate at the bottom of the garden which leads directly onto the river bank.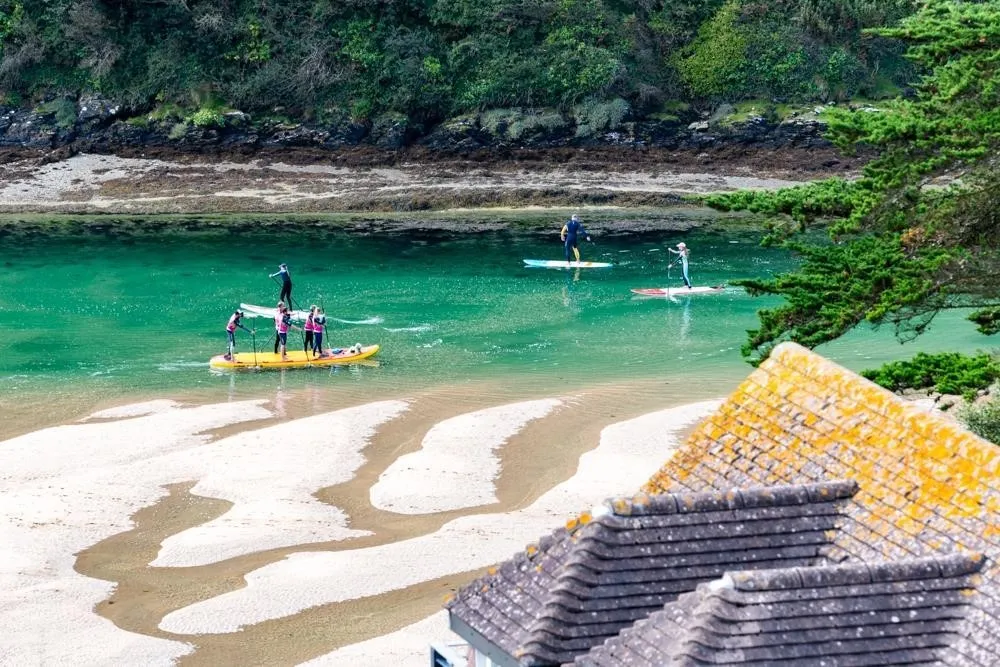 With beautifully calm seas, these south coast beaches are perfect for idyllic paddleboarding days out on the water. Sitting next to one another, you can enjoy a relaxing stroll around the villages and a coffee from the beachfront café before floating out onto the crystal clear shores.
Our Cawsand retreats are literally seconds from the sand, too, making paddleboarding sessions easy.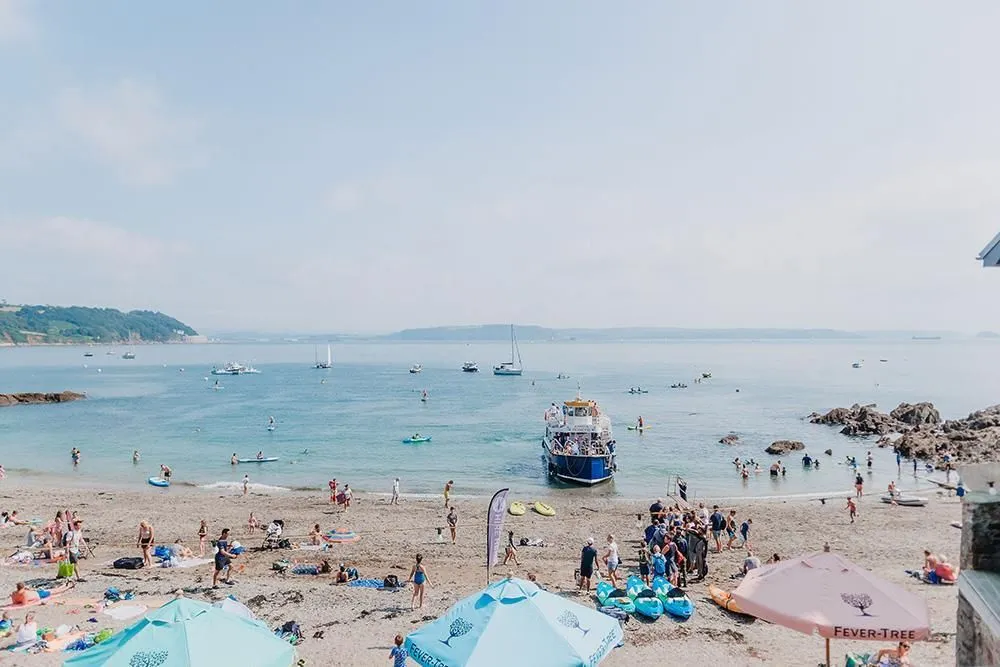 Camel Estuary
This bright blue estuary lies between Padstow and Rock, and on a summer's day you'll see regular boat trips, ferries and water taxis crossing the water, alongside paddleboarders and kayakers enjoying the flat conditions. With both Padstow and Rock great foodie destinations, whichever side you set off from you'll have plenty of delicious options to refuel once you dock.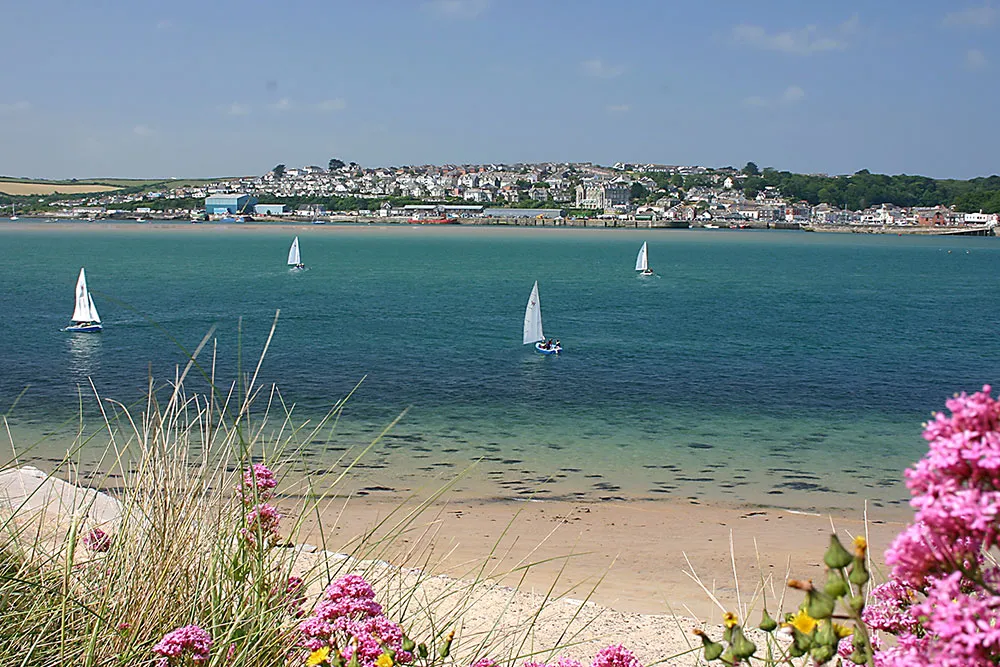 Find your next holiday location and enjoy days drifting along the water.