RUN WILD AT CRANTOCK, WITH ITS RUGGED DUNES AND TUMBLING WAVES.
Crantock beach is tucked between sand dunes, which stand level with the wailing gulls dancing above the waves. The sweep of beach is marked by a winding river which flows towards the gaping mouth of the ocean. Come closer to feel the feathery tickle of sand on your toes and hear the gentle waves whispering tales of the ocean to the shoreline during a holiday in Crantock.
Grab a board and take to the surf, snorkel around secret caves or take a dip, keeping an eye out for any dolphins who may pass by for a visit! Self catering holidays in Crantock are all about exploring and adventure. The beach itself has ample room for picnicking or strolling across the sand, and its spacious size means it will never feel crowded even on the busiest of summer days.
The River Gannel leads onto Crantock Beach, its stream flowing past bobbing sailboats, forest trails and riverside cafés. Enjoy a day of paddling, crabbing and seashell searching, or at low tide follow the river upstream, where you can cross over small footbridges to reach Newquay town.
In Crantock village you'll experience the quiet Cornish lifestyle, with thatch roofed cottages lining winding country lanes. Wander the village common where you can smell blooming daffodils and cakes being baked at vintage tea rooms, and maybe even stumble across the occasional village fete. Head up to West Pentire in the early summer months to see fields bursting with red poppies and yellow corn marigolds or enjoy a trail of sandy coves and dramatic views on the walk from Crantock to Holywell Bay.
Choose one of our holiday cottages in Crantock this year and make your stay perfect.
Browse our last minute availability and special offers for your next beach getaway.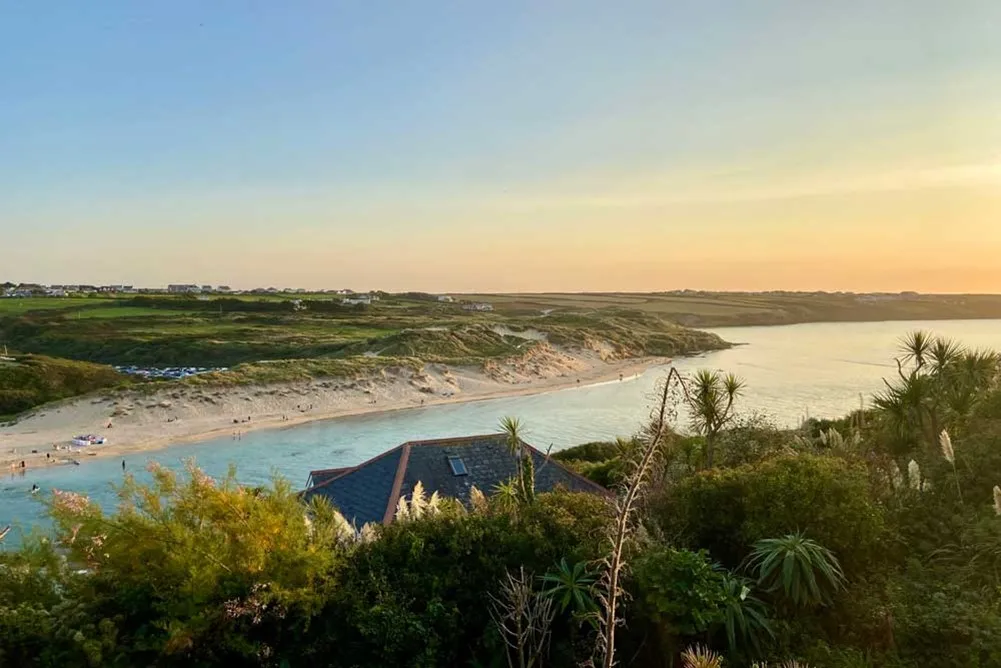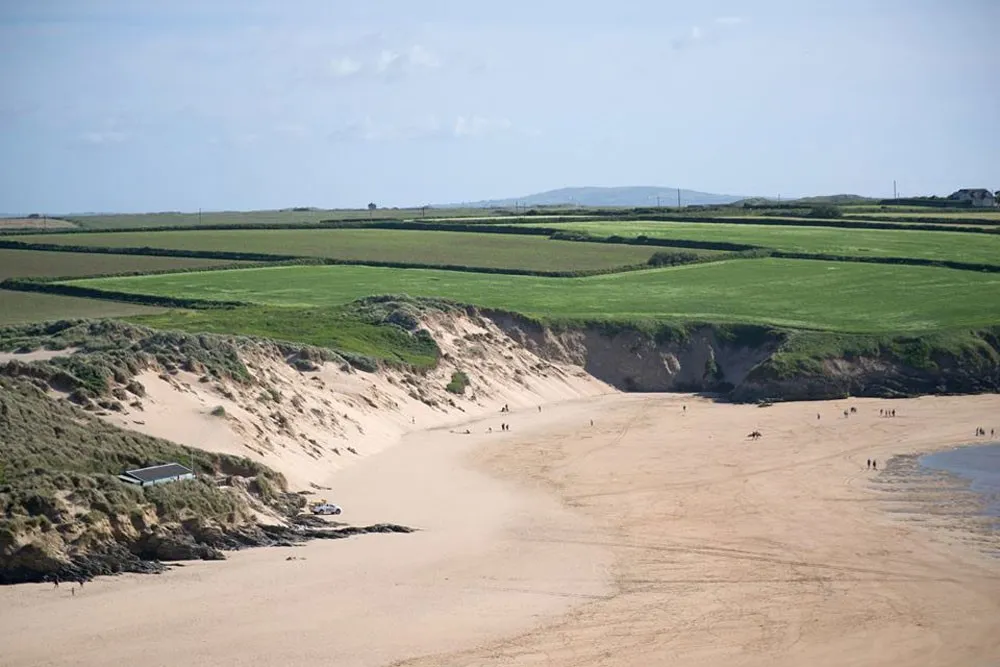 THE DETAILS
FOOD AND DRINK
Holidays in Crantock invite you to tuck into upmarket pub grub with a dazzling view at The Bowgie Inn, perched high on the cliffs, or try laid back bistro style eating at C-Bay Café. In the heart of the village you'll find Jam Jar Kitchen, serving superfood smoothies and bagels by day and wood fired sourdough pizza with rosé by night.
CAN I BRING MY DOG?
Crantock Beach is dog friendly all year round and is a great place to bring your four-legged friends on a holiday in Cornwall, with ample space for running and streams for splashing in. Nearby beaches Holywell and Polly Joke are dog friendly too, making this the perfect spot for holidaying with a furry companion.
ACCESSIBILITY
Crantock has a car park situated behind the beach with public toilets, but accessibility onto the sand is difficult due to the steep dune slope that needs to be crossed. RNLI lifeguards are on duty from mid May to the end of September.