Ever wondered what Cornwall is famous for? This guide will walk you through everything that makes Cornwall special, from its rich history to its world class coastline. Take a deep dive into Cornish culture and find out more about this unique landscape.
Surfing
Cornwall is world famous for its surfing, and there's one word on every surfers' lips- Fistral. Fistral beach is the centre of British surfing, with its Northerly swell producing consistently great surf all year round. Only the experts can brave the Cribbar, though – Fistral's famous huge wave which occurs during large swells. The beach is home to a beautiful stretch of golden sand and flanked with sand dunes, making it the perfect destination for a sunbathe, beach walk or beer at sunset. It's also home to the International Surfing Centre, and teams up with Watergate bay to host Europe's largest surf and skateboarding festival, Boardmasters, year on year.
Around the Cornish coast you'll find countless other surfing hotspots, including Watergate bay, Gwithian beach near Hayle, Perranporth beach and Polzeath beach. So if you want a taste of what Cornwall is all about, grab a board and get in the surf.
Browse our locations to find a place to stay by your chosen surfing beach.
The Cornish pasty- and other foodie gems
It's an unwritten rule that you must eat a Cornish pasty when visiting Cornwall. The semicircular pastry, filled with meat, potato, swede and onion, is an iconic food staple with a rich history. It was invented back in Cornwall's famous mining days as an easy lunch for the miners, who would hold the pasty by its crimped crust and tuck into the centre.
Nowadays, if you're on a Cornish beach you'll never be far from an outlet serving freshly baked pasties. The traditional steak still reigns champion, but other variations include cheese and onion, vegetable and more unorthodox fillings, some even sweet.
Cream tea
Another undeniable Cornish foodie staple is the cream tea. A scone, still warm from the oven, sliced in half, topped with sugary sweet jam and a dollop of clotted cream and washed down with a pot of tea. Don't forget to spread the jam first, then the cream- the Cornish way.
Fish and chips
You haven't felt that Cornwall feeling until you've sat on the sand at sunset, tucking into a delicious portion of fish and chips served in newspaper and adorned with salt, vinegar and mushy peas. Fish and chips don't get better than in Cornwall, where the fish is often caught locally.
Attractions and landmarks
The Eden Project should be on everyone's Cornish bucket list. Rich in exotic plants, unusual sculptures and educational features, Eden is an impressive eco project with sustainability at its heart. Dubbed the eighth wonder of the world by some, this dramatic global garden is housed in tropical biomes the size of 30 football pitches. Trek through the rainforest biome, passing 1000 species of tropical plants, towards the running waterfall or the suspended canopy walkway, or dine in the Mediterranean biome amongst spiky cacti and ancient olive trees.
Set just off Marazion beach, this tiny island appears to have been lifted straight out of a fairy tale. A perfect little crescent harbour, an ancient castle, a cobbled causeway that appears and disappears twice a day and steep, wooded slopes – it's the stuff of legend.
Getting to St Michael's Mount is almost as much fun as exploring the island itself. When the tide is out the causeway is exposed and it's a 10 minute walk over the chunky, uneven cobbles to the harbour. If you're planning to get back to the mainland on foot, you'll need a tide timetable and to be very vigilant – the tide whistles in faster than you might imagine, so always leave yourself a healthy margin for error. When the island is cut off by the tide, you'll need to catch one of the small boats that run to and fro between the rocky piers on Marazion beach and the harbour on the Mount. These run throughout the day in spring and summer but far less frequently at other times.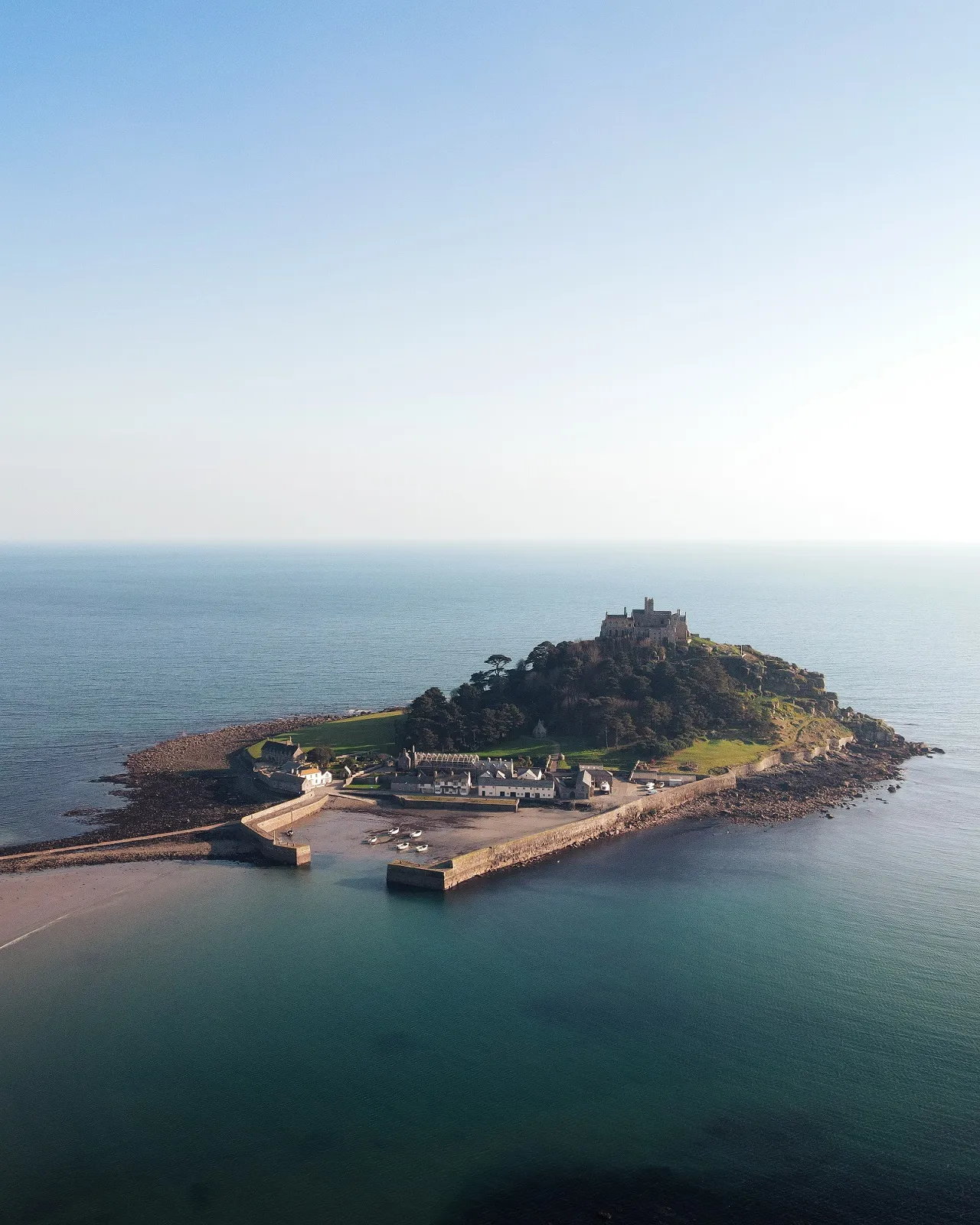 History and heritage
St Piran's Day
Looking to party? Visit Cornwall on St Piran's Day, the national day of Cornwall held on 5 March every year. The day is named after Saint Piran, the patron saint of the tin miners, and began as a day of holiday during the age of tin mining in Cornwall. Today, it's celebrated by Cornish people as a day of culture, with plenty of food and drink enjoyed alongside parades and festivities which happen in many towns across the county. You'll recognise the flag flown on the day as the Saint Piran's flag, a black background with a white cross.
Fishing and sea shanties
Cornwall has a long tradition of fishing, with many of the harbour villages still used for fishing on a day-to-day basis. Its rich fisherman's culture includes sea shanties, which were commonly sung on ships to keep the men working in a rhythm. Now, sea shanties and singing are enjoyed around Cornwall across various pubs and events, including the International Sea Shanty festival in Falmouth.
Mining
Beyond Cornwall's beautiful coastline is a rich inland history of mining, china clay and agriculture. Far back in the 18th century, Cornwall was the mining centre of the world, famous for its base metal and tin production, and the Cornish were known as the best miners in the world. The trade in Cornwall is no more, but you can still visit the mines and take in their stunning surroundings and impressive industrial architecture. Some of the best are Geevor tin mine in Penzance, Wheal Coates in St Agnes and Poldark mine in Helston.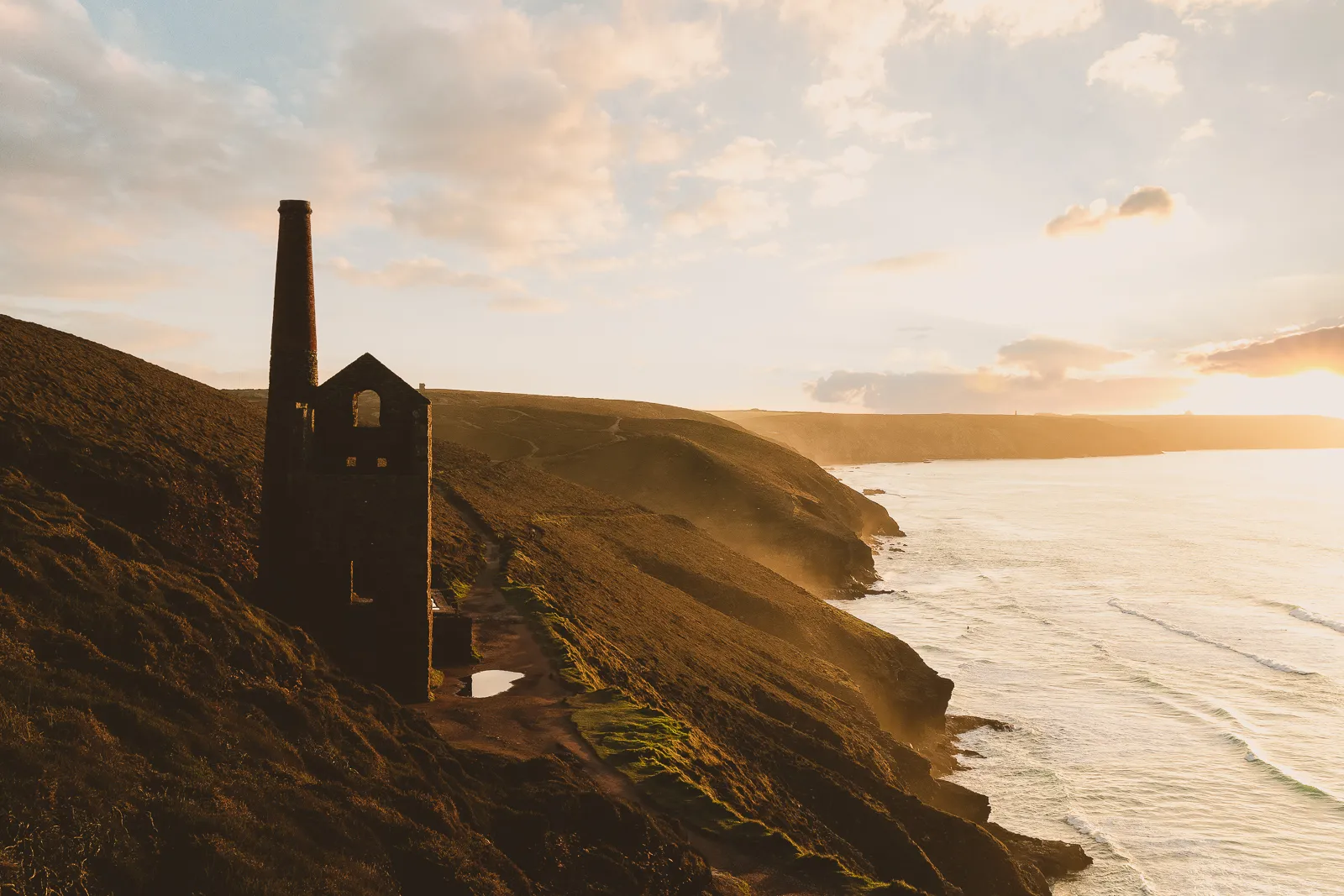 Culture
Film and TV
Did somebody say Poldark? Cornwall's striking cliffs and expansive beaches provide excellent backdrops and filming locations, so its no wonder that Cornwall is famous for many iconic film and TV productions set on its shores. The 2015 series Poldark has a cult following and is known for its many dramatic clifftop scenes in locations such as Charlestown, Kynance, Porthcurno and Holywell bay.
Another TV favourite is Doc Martin, a medical comedy drama set in the picturesque harbour town of Port Isaac. The whole drama is set in the town, known in the programme as Portwenn.
The latest instalment of the Game of Thrones universe, House of the Dragon, has also recently been filmed with many scenes in Cornwall.
Books and literature
The tales of Cornwall were being penned down long before television. Famous author and playwright Daphne Du Maurier lived in Fowey, and later moved to Kilmarth, a house overlooking St Austell bay. Her iconic novel, Rebecca, was set in Menabily, known in the book as Manderley.
Virginia Woolfe's classic novel, To The Lighthouse, was also directly inspired by Godrevy lighthouse in Hayle.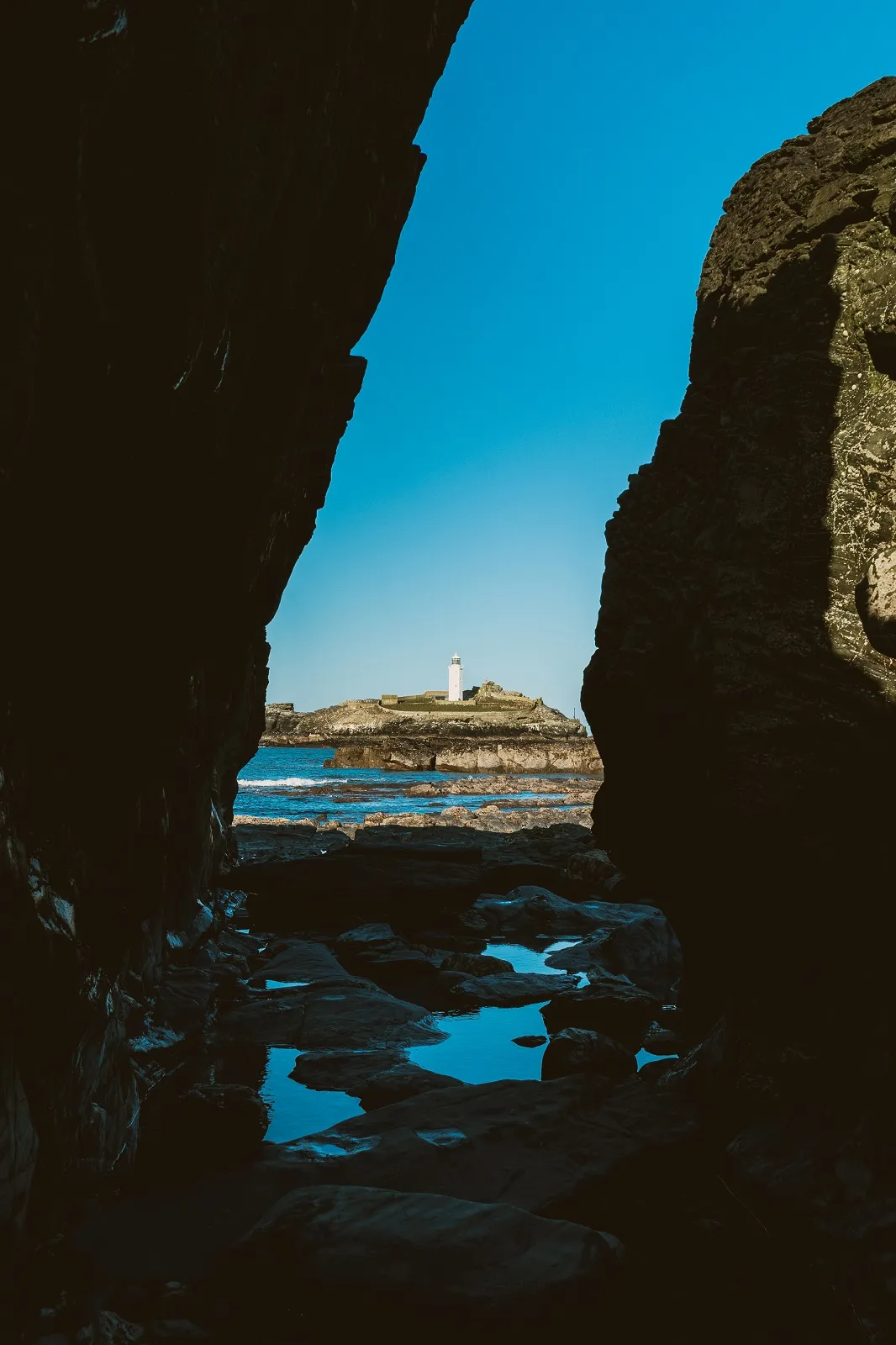 Art
Cornwall is also famous as an artistic hub, its rugged cliffs and seascapes providing endless inspiration for artists throughout generations. St Ives is the heart of the artistic scene in Cornwall, known for its unique light which casts a soft blue glow off the sea. Here, sculptor Barbara Hepworth made some of her most influential work, much of which is showcased in the Tate St Ives gallery and the Barbara Hepworth Museum and Sculpture Garden.