A visit to the unique county of Cornwall is the perfect chance to pick-up a new skill, learn something new, or try something different. It might be an old favourite in a new location, or an untested activity you've always hankered after. Here's a round-up of what to do in Cornwall this year and what your stay by the sea could offer this year…
Discover new skies
Cornwall offers dramatic landscapes for night time adventures. In December 2021, West Penwith was recognised as an International Dark Sky Park, joining Bodmin Moor with this designation and the Dark Sky Discovery Site at Carnewas and Bedruthan Steps where you can see the Milky Way pass overhead.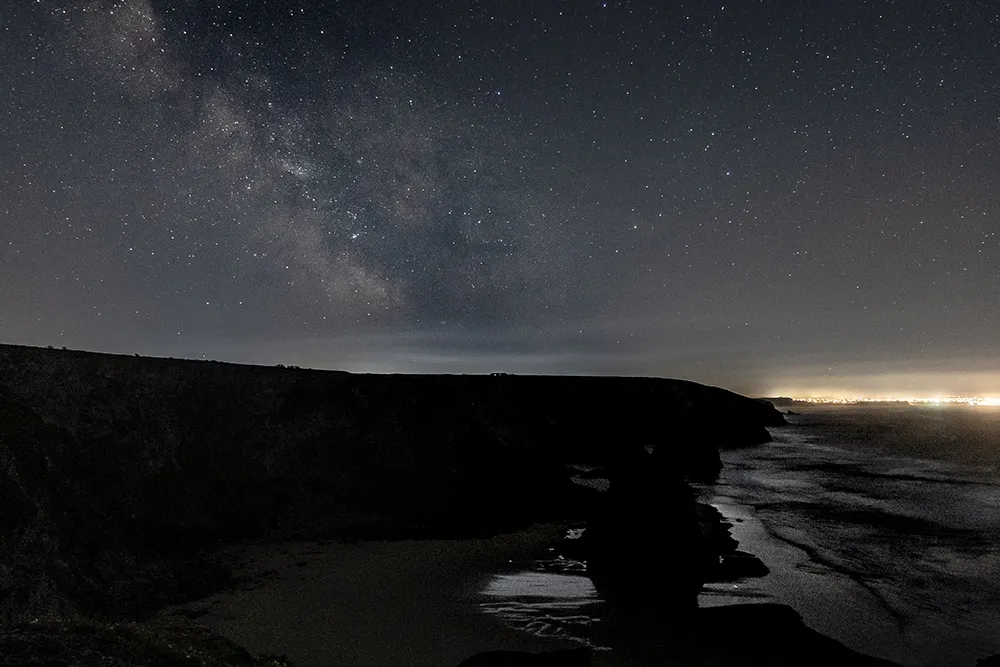 Image credit: Graham Gaunt Photowork
Spend time on ocean time
Why not take some time out from the normal rhythm of life to follow the beat of the tides? From expansive beaches of golden sand and rocky pools teeming with hidden life to high-adrenaline coasteering and water sports at high water. Then there's reading the waves as they come and go, learning the natural signs of the sea so you can decide what best suits the day's conditions, from heading in for a swim to grabbing the surfboard.
Go to the ceramic source
China clay is synonymous with St Austell and its surrounding villages; a rich heritage that's embarking on an artisan revival. Operating out of St Austell's newly relaunched Market House, along with a host of other makers, Flookan runs a four-week introduction to ceramics course, in the home of china clay, where you can learn a range of skills for working with clay. There's also one-off workshops and taster sessions running through the year, with private bookings on request.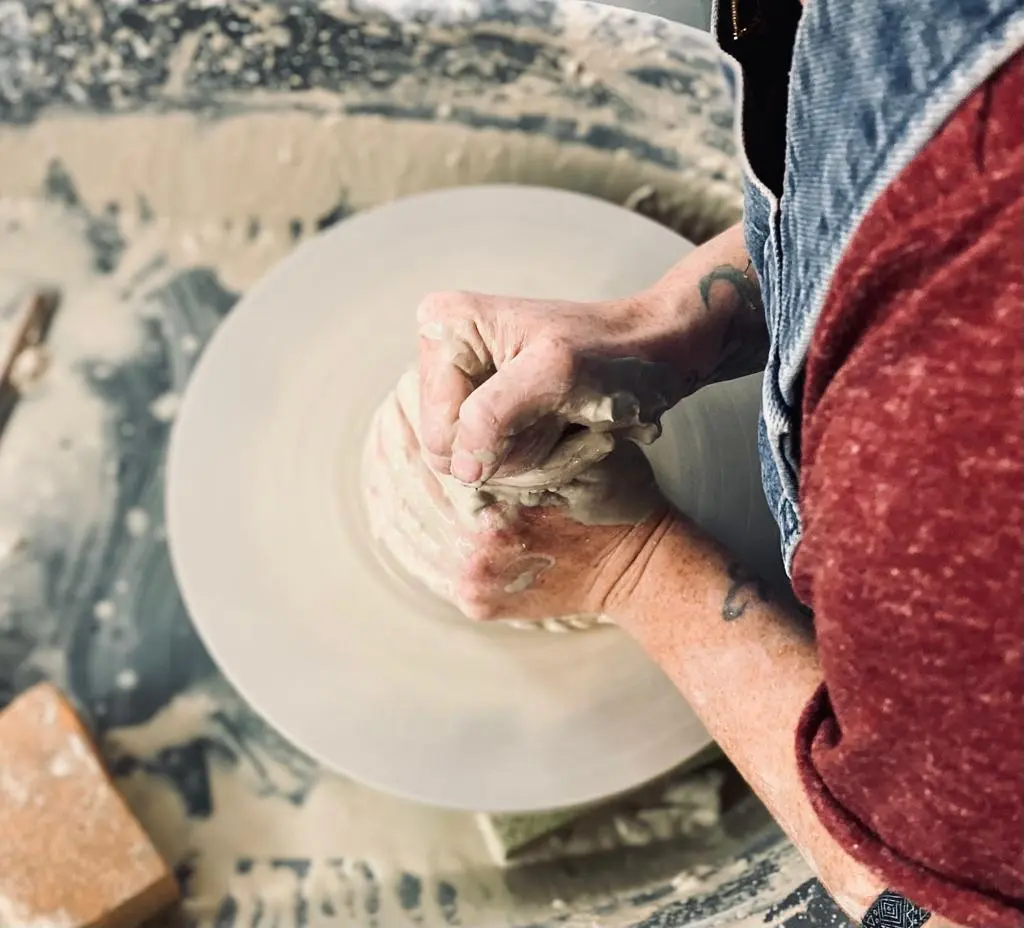 Image credit: Flookan 
Seek out supper from the sea
Foraging seaweed can be a sustainable, tasty, invigorating journey into a new cuisine. The Fat Hen offers a two-day course in identifying, gathering, preserving and cooking with 15 different seaweeds. You'll also learn how seaweed can remineralise the body in baths and skincare products.
Find the vines
Cornwall's relatively mild climate and long sunlight hours make it one of the finest regions for wine production in the UK. The Wild Wine School near Padstow has a commitment to sustainable viticulture, and deals in wine with distinctly untamed notes: its mission is to share wine knowledge and passion "in surroundings that enliven senses and expand minds, calling on nature to add a technicolour edge to your experience". In its workshop on Organic and Biodynamic Viticulture, you'll learn the basic concepts of organic and biodynamic viticulture, "from lunar cycles to the special alchemy of plants", taste six sustainably produced wines, and have the chance to try making one of the Biodynamic preparations.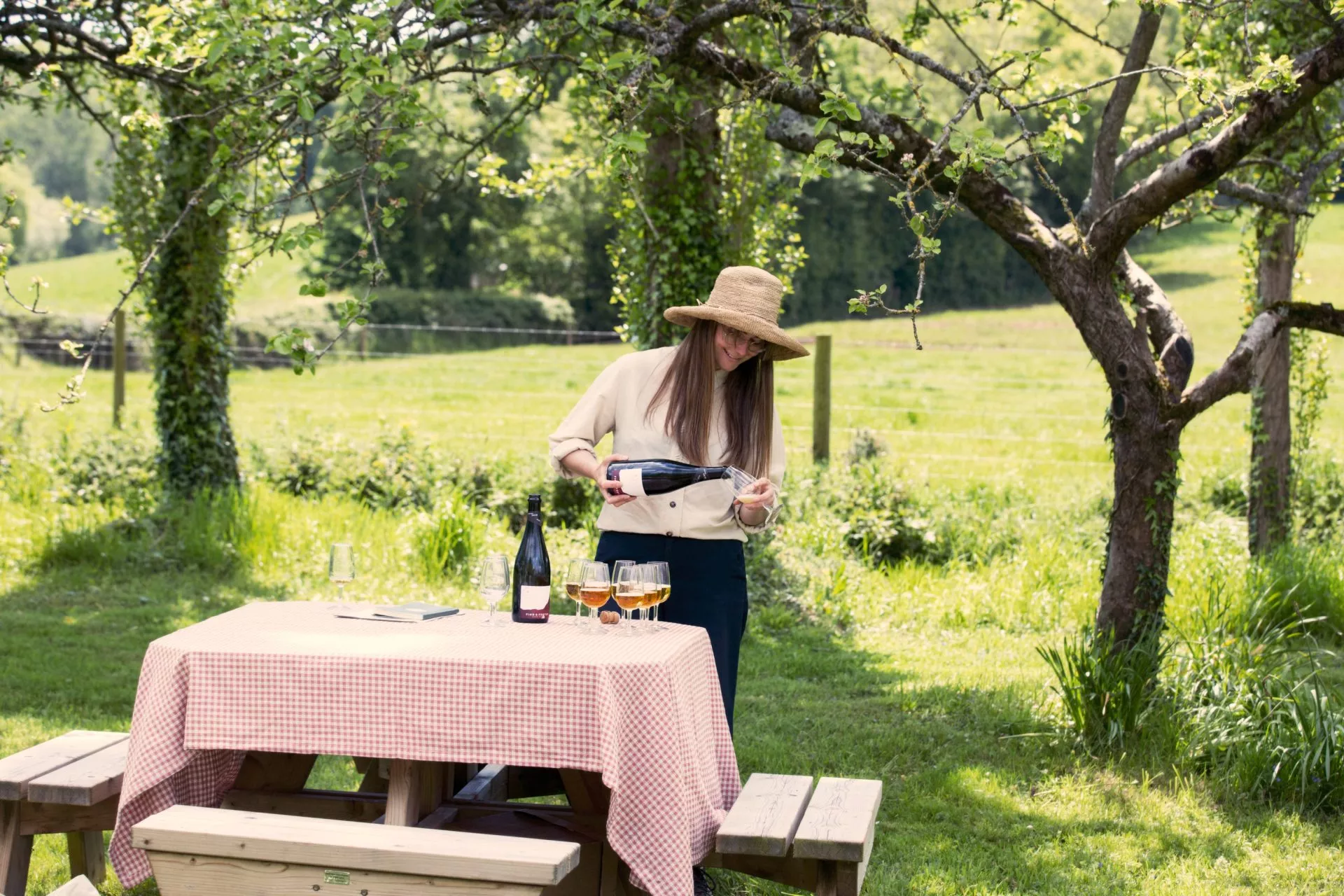 Image Credit: Ingrid Pop
Ride the West Kernow Way
An 230km off-road route – funded by the European Regional Development Fund's Experience project – exploring west Cornwall is now fully open. It takes in many of the highlights of the western half of the Cornish peninsula, including the Botallack tin mines, the Bronze Age monument Mên-an-Tol, Land's End, St Michael's Mount and Lizard Point. Expect spectacular coastal scenery, hedgerows bursting with wildflowers and ancient tracks across isolated moorland.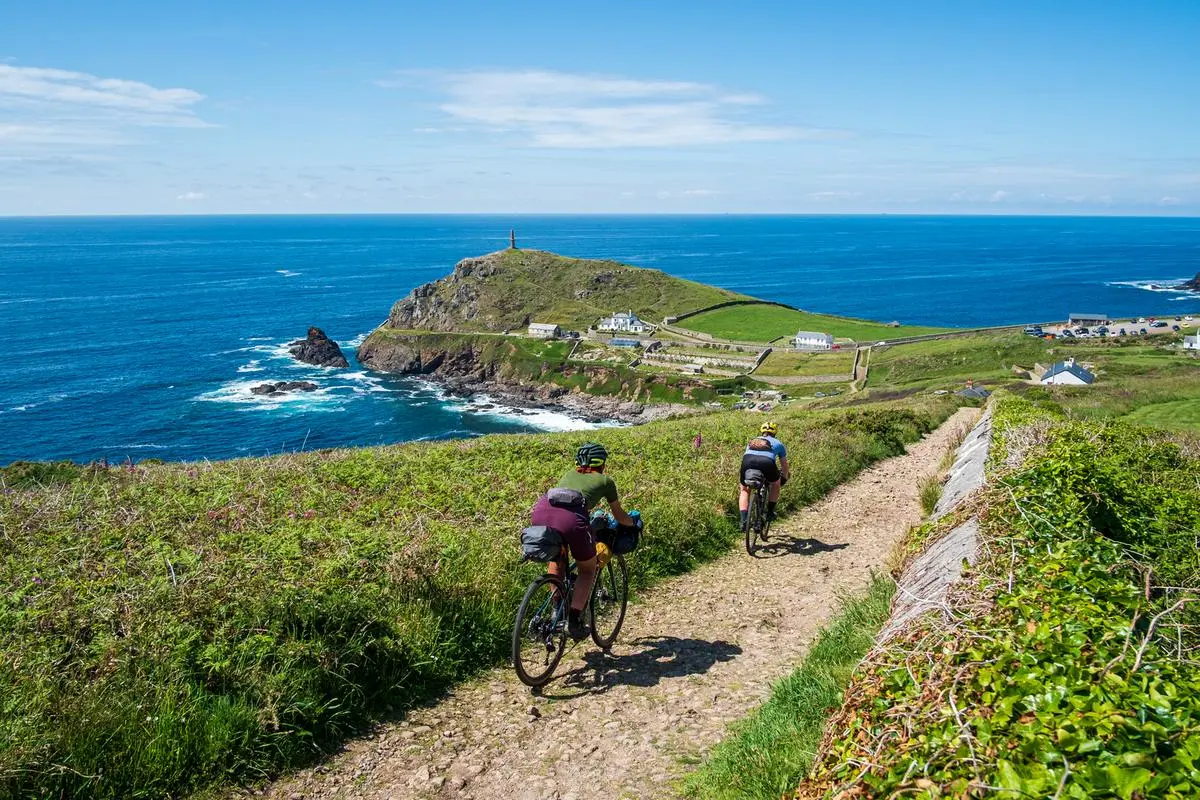 Image credit: The West Kernow Way
Explore sea life
Graceful and silent, take to a kayak to explore aquatic habitats and the chance to share secluded coves with seals and cormorants.  Koru Kayaking offer North Coast kayaking around the caves and mining heritage of St Agnes, and the sheltered creeks and coves of the Helford River near Falmouth. For the more experienced, Sea Kayaking Cornwall run a week-long adventure island hopping by kayak around the Scilly Isles.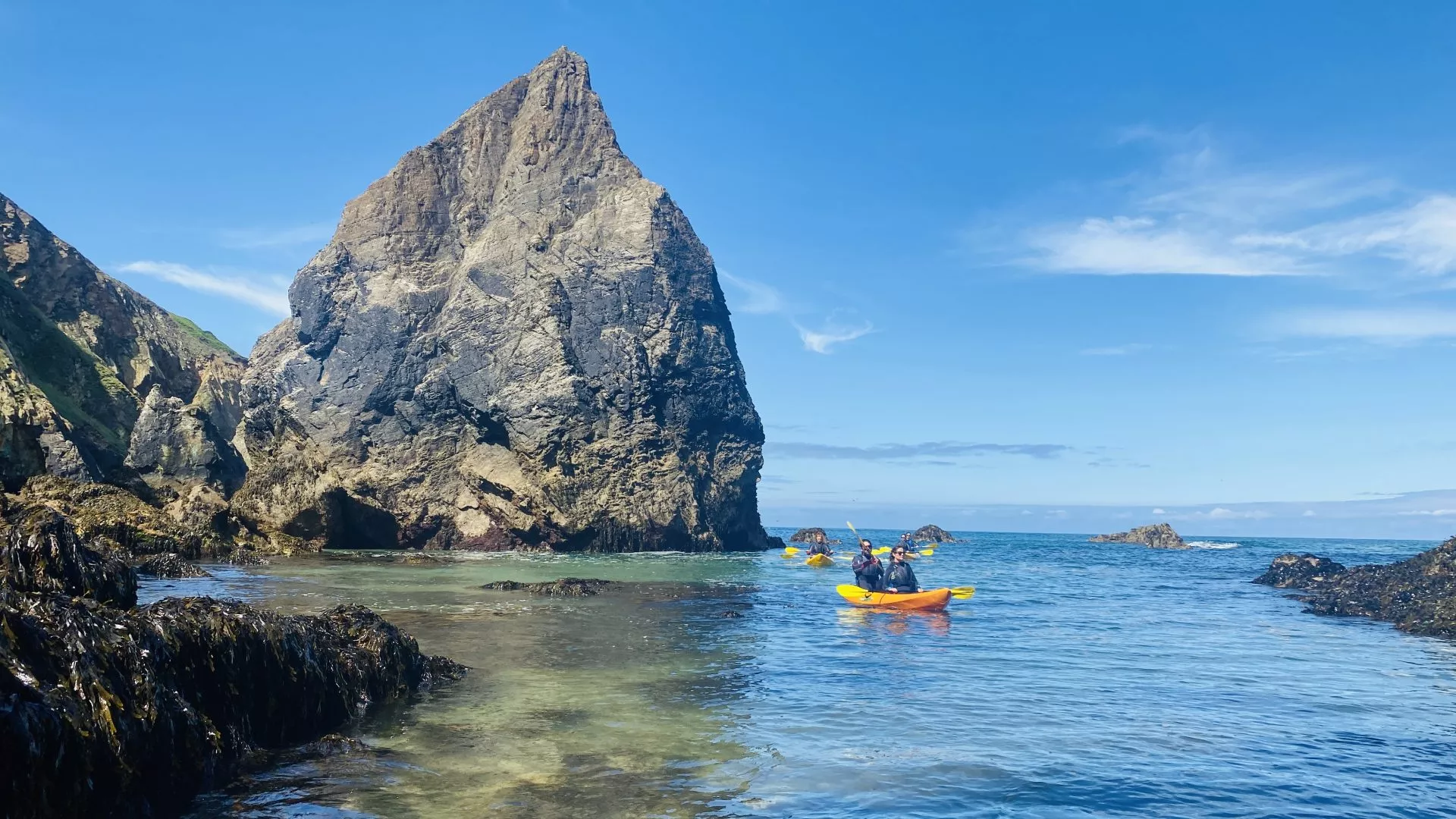 Image credit: Koru Kayaking
Apnea or freediving, descending under water on a single breath has a long history, with roots in yoga, meditation and breathing techniques. Explore the wilderness underwater with Aquacity, based in the sheltered Porthkerris Cove on the Lizard. Aquacity offer a half-day introduction to freediving from May. There's also a more advanced course giving an entry-level qualification.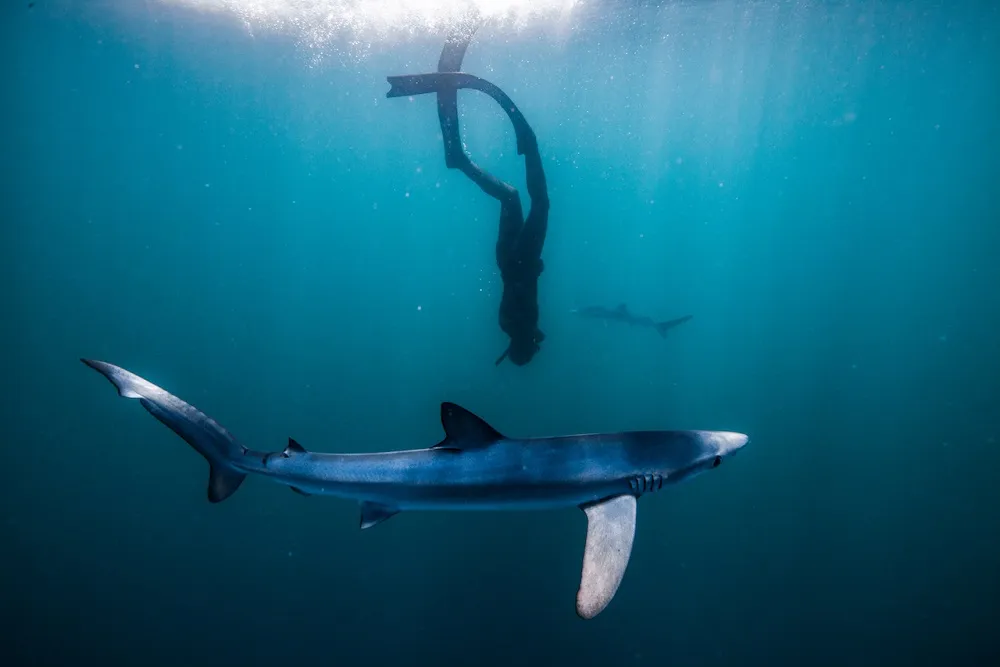 Image credit: Daan Verhoeven
Take the geothermal waters
Jubilee Pool, the striking Art Deco sea water pool on Penzance's promenade now has its new geothermal pool up and running, heated to 30-35 degrees via its own 410m deep geothermal well. So the pool now offers Geo & Dine, where you can enjoy an evening dip under the moonlight in the steamy geothermal pool, followed by a specially selected, fresh locally-sourced three-course meal. Or try its Geo & Fizz sessions, where you can buy an alcoholic drink from the cafe and enjoy some bubbles in the water.
Find a discounted stay by the sea on our special offers page, and browse our various beach locations to explore a new place this year.