Capturing distant light
Graham Gaunt started capturing the night sky ten years ago, with digital photography growing in capability he was able to capture shots that revealed views of the stars beyond the sights observed from gazing up into the darkness. His Dark Nights film (with night-sky footage from West Cornwall and the Isles of Scilly) won the directors choice award at the Cornwall Film Festival 2012.
"I started taking pictures and what I was seeing was really fantastic. In some ways, it's like old photography. You see the image for the first time in the dark room. That's the precious part of it. It's interesting to develop something that isn't totally there when you look at it.
"When you look up at the night sky to observe the Milky Way it is almost as if you see it out of the corner of your eye. When you look at what the camera captures it is something different."
It's not just what the camera reveals that keeps Graham returning to the dark sky sites: "Being out there on your own in these wild places deep into the night, there isn't anybody around; that's special in itself. It does something to your senses. As the light fades your hearing gets sharper; I start hearing all of these sounds, all around."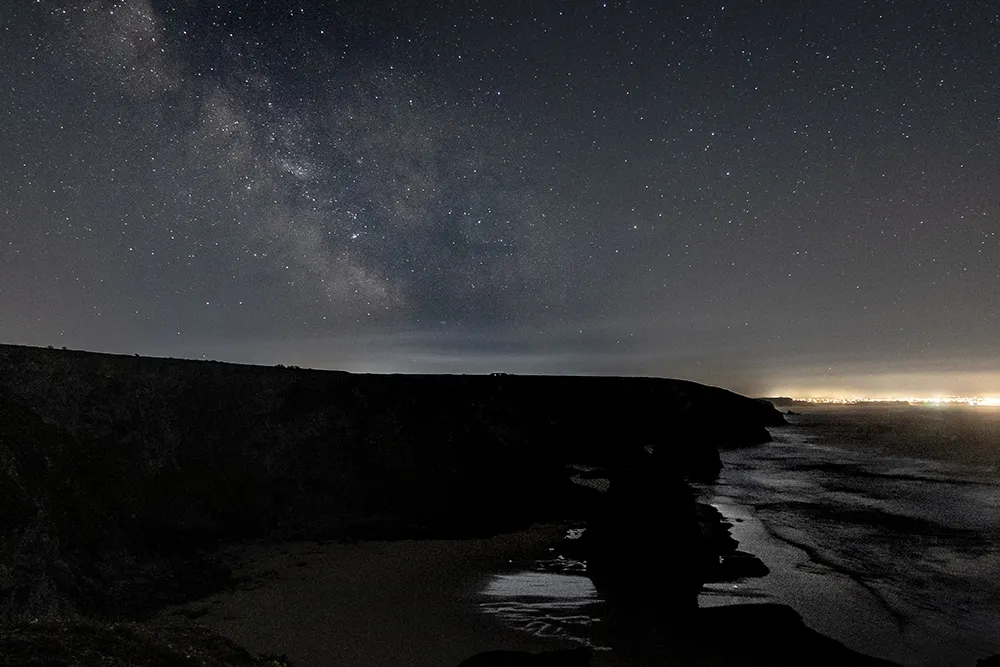 Credit: Graham Gaunt Photowork
While the lighter, shorter summer nights can mean less opportunity to see stars, some features are easier to spot at this time of year. With up to 150 meteors per hour streaking across the sky, the Perseids Meteor Shower creates a dramatic light show from the 16th July to the 23rd August – peaking on 12th August with a waxing moon. And, if you look to the north in June and July (and the skies are dark enough), you could see the beautiful shimmering blue glow of noctilucent clouds. Made from ice crystals, they are only visible in the astronomical twilight.
At Carnewas and Bedruthan, Graham had five cameras set up to shoot throughout the night. Night-time photography in Cornwall has its own unique features. One of those is the dew point in the night when condensation collects on the grass and leaves; it also gathers on camera lenses.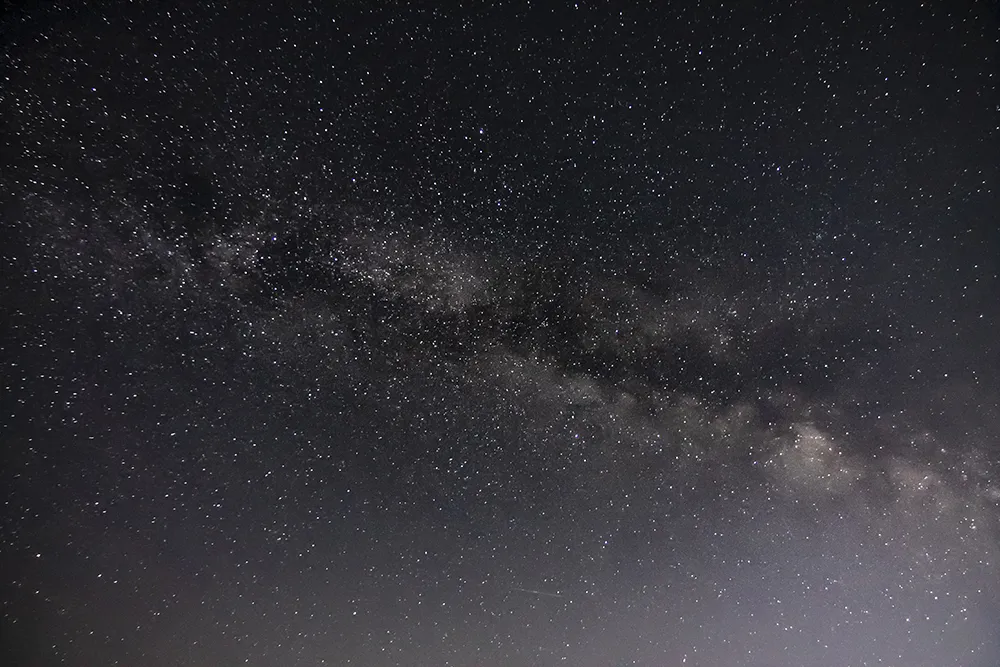 Graham Gaunt Photowork
That's just one factor when it comes to photographing the stars. "When you're shooting the night sky, you are trying to capture the light from a star hundreds of light years away," explains Graham.
"A weak light just a few miles away can make a big different. But in some ways the brighter, near lights on earth place us; we can see in these images where we are in relation to the galaxy around our planet."
In pursuit of stars
Graham's search for great night-sky shots has taken him to drier, hotter locations, where condensation isn't a concern. "I once shot on a volcano in La Palma, one of the Canary Islands in Spain, for 10 days.
"I took so much equipment to that shoot, I had to pay the same price for it to travel as I paid for myself. I went up the volcano every evening, clicking away all night then went home had some wine and went to bed!"
How does Carnewas and Bedruthan compare when it comes to being out in the wild, remoter places to capture the wonders of space?
"It was a fantastic place to be for the shoot. When I was walking back to my van at 4am the field was full of skylarks singing. From the sound I think they must have been there with fledglings. These moments, you don't get to see and hear that if you're not there in the quiet hours."