With demand for coastal properties increasing, searching for a holiday home in Cornwall is no easy task. Fortunately for holiday home buyers, Beach Retreats have local, first-hand knowledge of the letting market. Our research tools enable us to provide accurate and realistic income projections, based on historical market information and performance trends within specific areas. We work closely with local estate agents, property developers and interior designers to ensure we not only help find you the right property, but that we can also maximise its potential as in investment.
We have identified the top five searched for attributes from our holidaymakers, to help you find the most suitable property for letting:
Walking distance to the beach
This is all about location, location, location. Being within walking distance of a family friendly beach is what our holidaymakers are searching for. They're seeking a destination that has plenty of local amenities nearby to keep them entertained, including well rated eateries, local shops and watersports for daily activities. Take a look at our recent blog that features some of the best hot spot locations in Cornwall.

Parking
You've no doubt experienced the traffic on the A30 in the height of summer with most holidaymakers visiting the county by car. Providing parking is essential for a hassle-free stay at your property and will encourage your guests to book again each year. In some locations properties with private parking can be difficult to come by, in which case we recommend you rent a parking space in a nearby car park for your guests to use.

Sea view
There's no better way of promoting your Beach Retreat than a 'hero' shot of a sea view. As one of the most searched for attributes, a sea view adds a real wow factor to your property listing.
Outside space – Whether this be a balcony, patio or large lawn, providing outside space is a sought-after requirement, especially in the summer months. As an extension of the living space it should be well designed with enough seating for your guests to enjoy.

Dog friendly
Cornwall is a very pet friendly county that attracts holidaymakers and their four-legged friends all year round. Allowing pets will increase the occupancy potential of a property, so it is important to consider this when conducting your property search. Outside space for dogs to play in is key, so ensure the property provides this and it is fully enclosed to keep them safe.
If you're currently looking to buy a holiday let in Cornwall or need any further advice from our Portfolio Managers, please do get in touch – we would love to hear from you.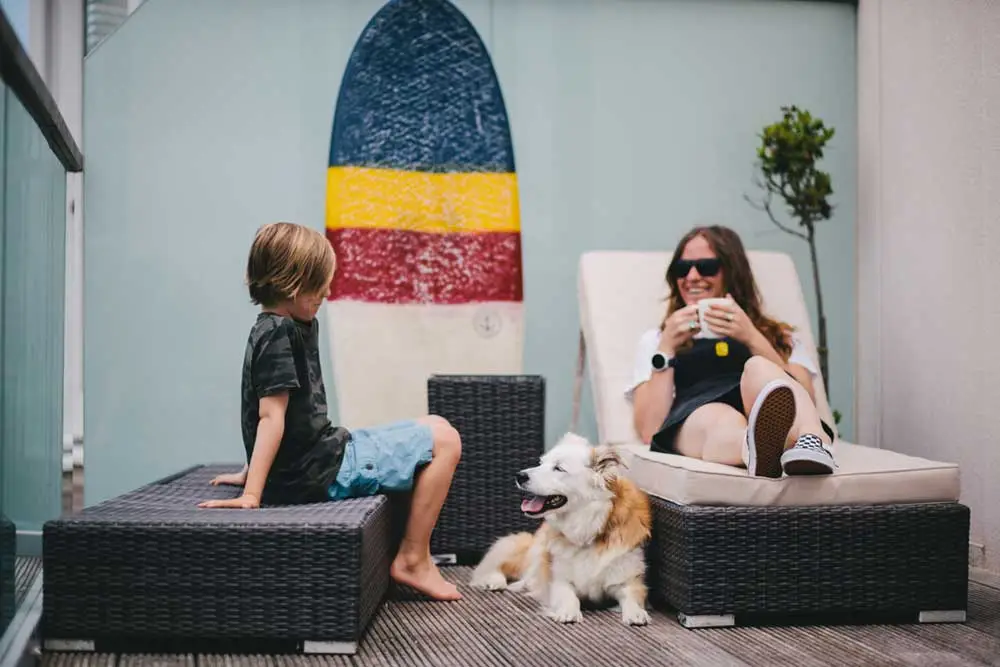 For more tips on buying a holiday home in Cornwall, get in touch and speak to one of our experienced Portfolio Managers.