We spoke to Kat Beresford, head of guest and owner services, about the refurbishment of Porth Beach House in north Cornwall.
Tell us about Porth Beach House.
This 19th century house sits in the most fantastic spot, sporting the most amazing views. A stone's throw away from Porth Beach and sleeping 10, Porth Beach House has always been popular, with guests booking year on year to create special memories with family and friends.
This retreat was last refurbished just over 15 years ago and after such high footfall, the owner was excited to give the place a facelift, modernize the décor and amp up the wow factor.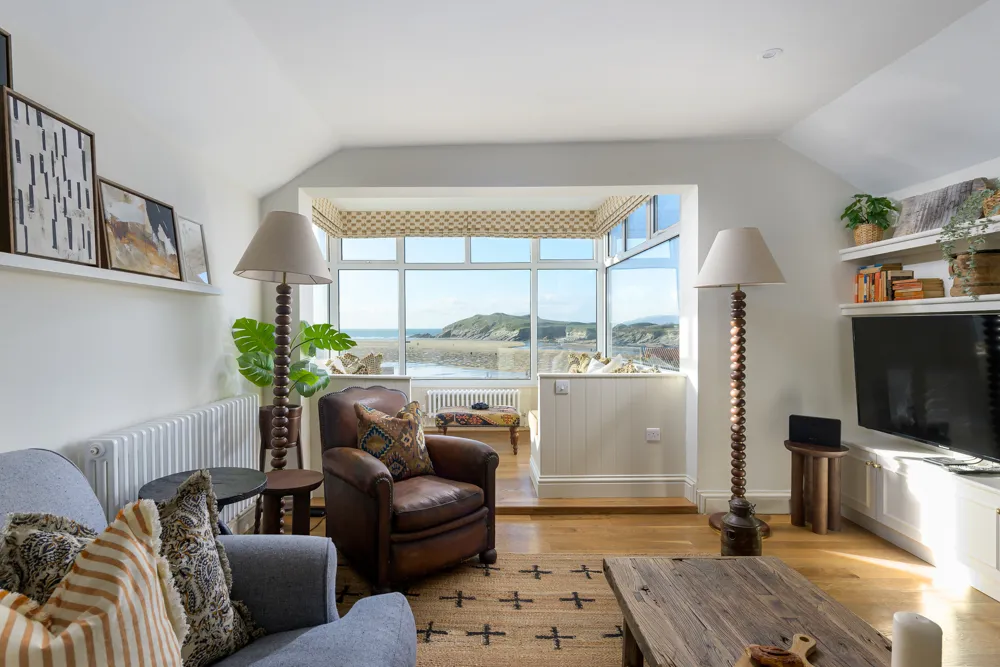 What has Beach Retreats' involvement been with the property so far?
We have been proudly letting Porth Beach House since the beginning of its rental journey. We are responsible for housekeeping, property maintenance and any additional upkeep.
What was the property like before the refurbishment?
It was lovely but starting to look a little tired which is understandable. The bathroom and kitchen were outdated and some external improvements, such as new gates, window replacements and slabbing were well needed.
What was the owner's main priority with the refurbishment?
Many of the properties on our portfolio have been interior designed. The owner felt that even though the house was painted annually, and soft furnishings replaced as needed, more could be done to ensure a luxurious holiday experience for the guest.
Feedback from guests is always useful and considered too. From this, the owner knew he wanted to include a large fridge space, among other commodities, to help enhance the guest stay.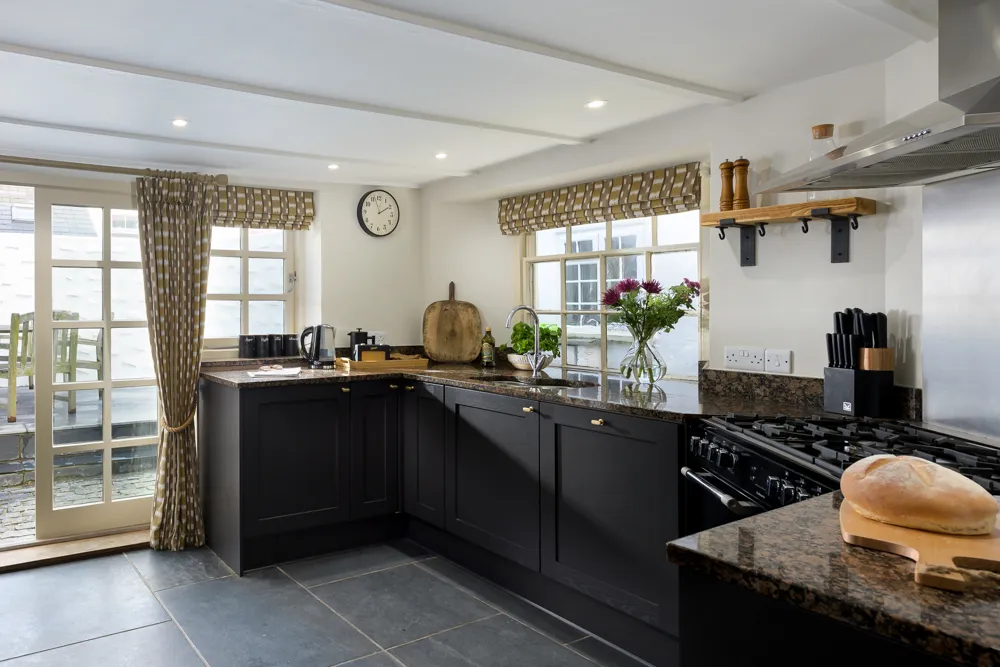 What work did Beach Retreats carry out?
Based on the interior designer's report, we planned a meeting to outline all works to be carried out and requested quotes from trusted contractors accordingly. We arranged access for the contractors, the aforementioned works to be undertaken and continuously checked in to flag any issues with the owner.
Next, we organised a deep clean, had new images taken and updated the property description, enabling us to "re launch" the property on our website.
Were there any specific challenges you had to overcome during the project?
There was always some concern around the timeline, as we only had 7.5 weeks to turn Porth Beach House around. The owner was heavily involved though, and supplied personal contractors and contacts, which made the work and deadline much more manageable.
Did you work with any local suppliers, interior designers, etc?
Yes, I'm pleased to say all contractors and suppliers were local, including interior designer Matt Hulme from Dynargh Design.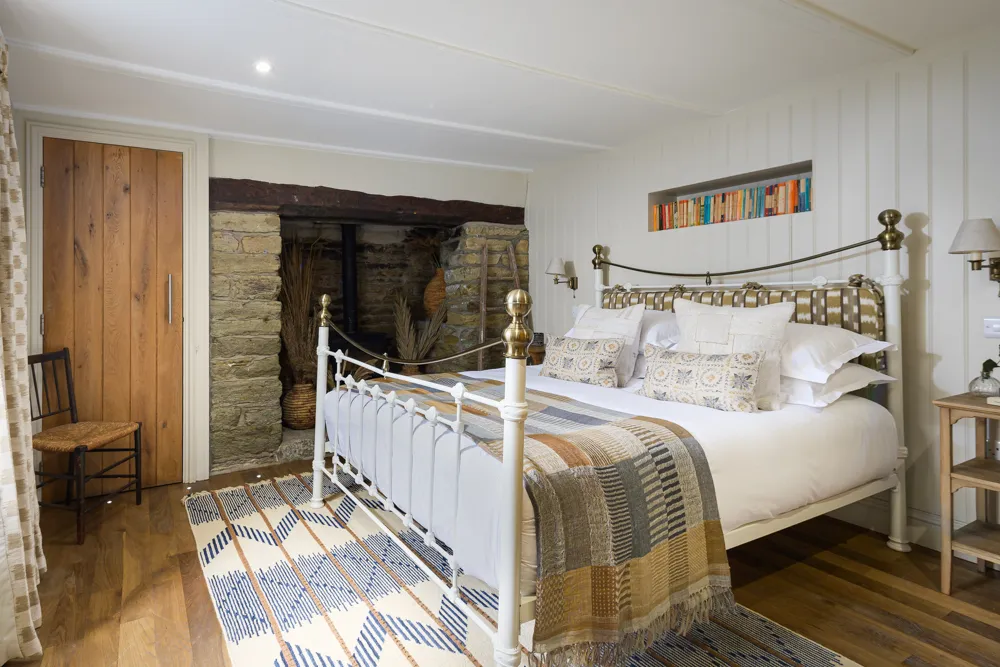 Describe the property now.
Porth Beach House has been transformed into a relaxing, oceanfront retreat, whilst still retaining its original cottage feel. This is largely thanks to the textures, fabrics and colours used; hessian, cotton, and wicker for example, combined with grounding earthy tones. Luxurious linen and towels were the final touch to help evoke contemporary living by the beach. Just amazing!
What was the reaction from the owner at seeing the refurbishment?
We all had high expectations going into this. His reaction was even better than expected though, and it was wonderful to see how happy and surprised he was by his new, wonderful space.
What's your favourite feature of the property now?
It's hard to pick just one! I love cooking, so I would probably have to say the kitchen. Leading into the back yard, with the festoon lights for late evenings, makes it feel so special. The hallway with the beautiful picture gallery wall is a close runner up, followed by the warm cladded walls in the bedrooms.
Overall, the interior designer perfectly brought to life everyone's vision. Porth Beach House is a work of art now and it has been the most enjoyable project to oversee.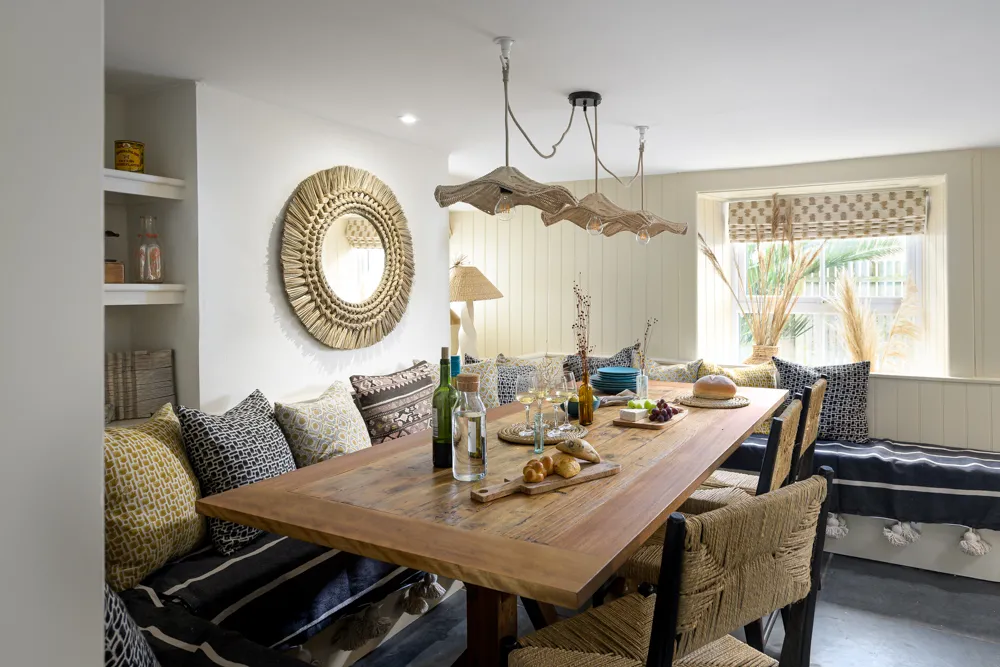 Contact us to find out about how we can help you with your holiday let by the beach.