Many new owners who are buying a second home to holiday let start with a blank canvas in terms of décor and furnishings. These blank walls and empty rooms can be daunting but are also an exciting opportunity to create a retreat your guests will love. Take some time to consider what high-end living by the coast means to you, and then convey this to your guests through your choice of décor. Here are our top tips for getting it right.
Don't skimp on quality
Think John Lewis rather than IKEA. Even just little touches, such as cushion covers and throws, all contribute to the overall feeling of a retreat, and higher quality products will definitely be noticed by guests. Investing in high quality pieces will also last you longer, meaning you won't have to replace them every couple of years. However, be careful about going overboard on interior spend too – £5,000 pieces of art on the wall or the latest ultra-high definition TV might create a wow factor, but will they generate more bookings?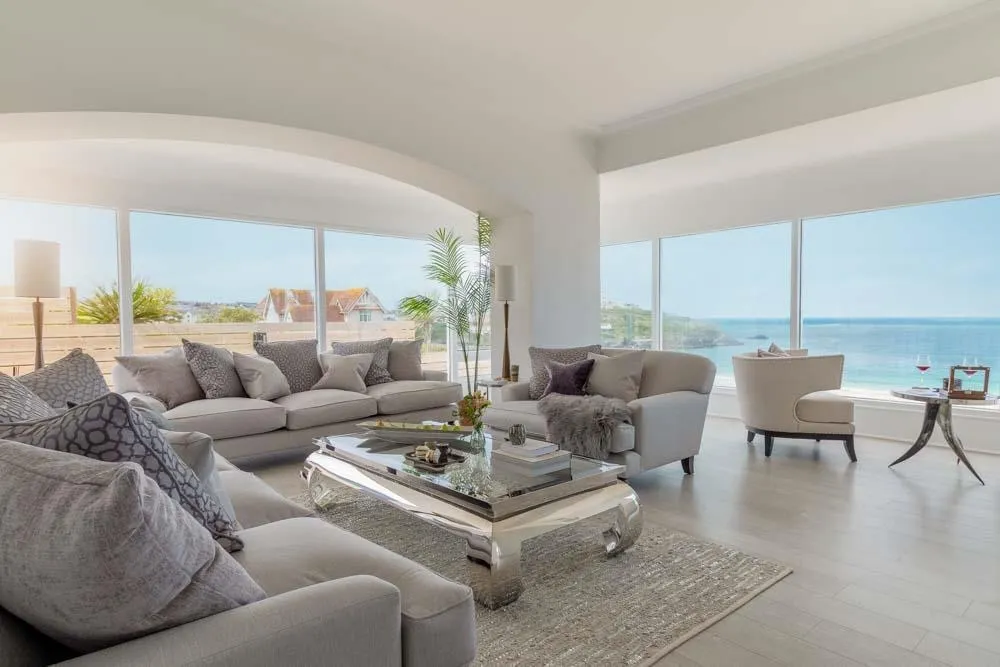 De-personalise
Family photographs, heirlooms and items with sentimental value should be removed. You want your retreat to feel like a home away from home to your guests, but not someone else's home. Ideally, they should feel as though they are the first to stay in the retreat, and this can be ensured through high quality, modern but not personal décor.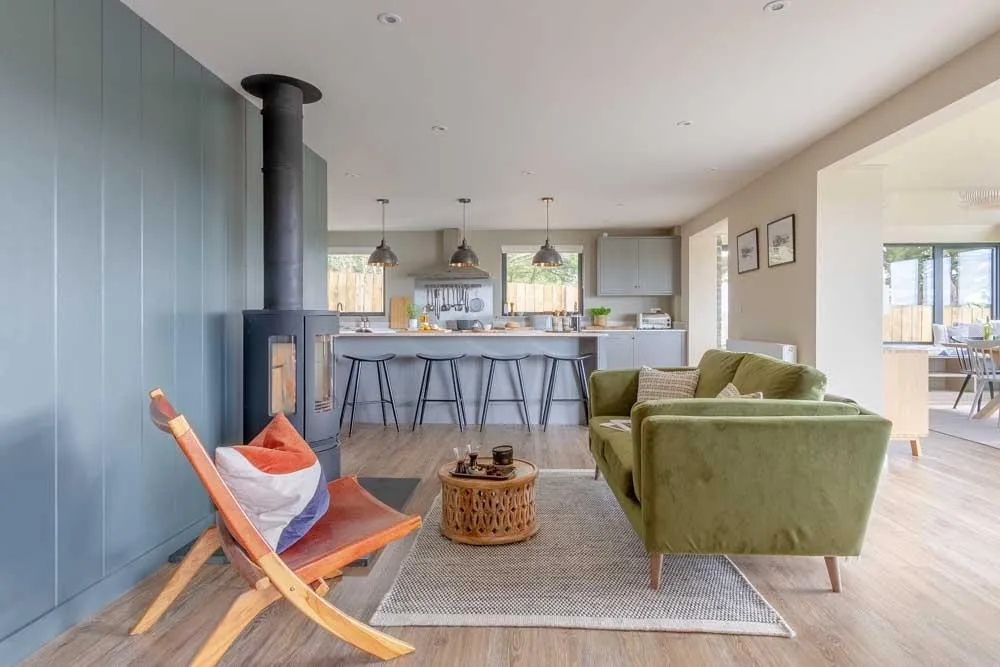 Use Cornish artists
Our guests are drawn to the Cornwall brand and experience, so sourcing local pieces to finish of the property is a great way to add personality. Cornwall is home to many excellent artists, many of which sell large prints of their artwork which brighten up any room. Investing in unique pieces such as sculptures, glasswork and feature décor can also make a retreat more memorable and adds a feeling of culture and style to a room.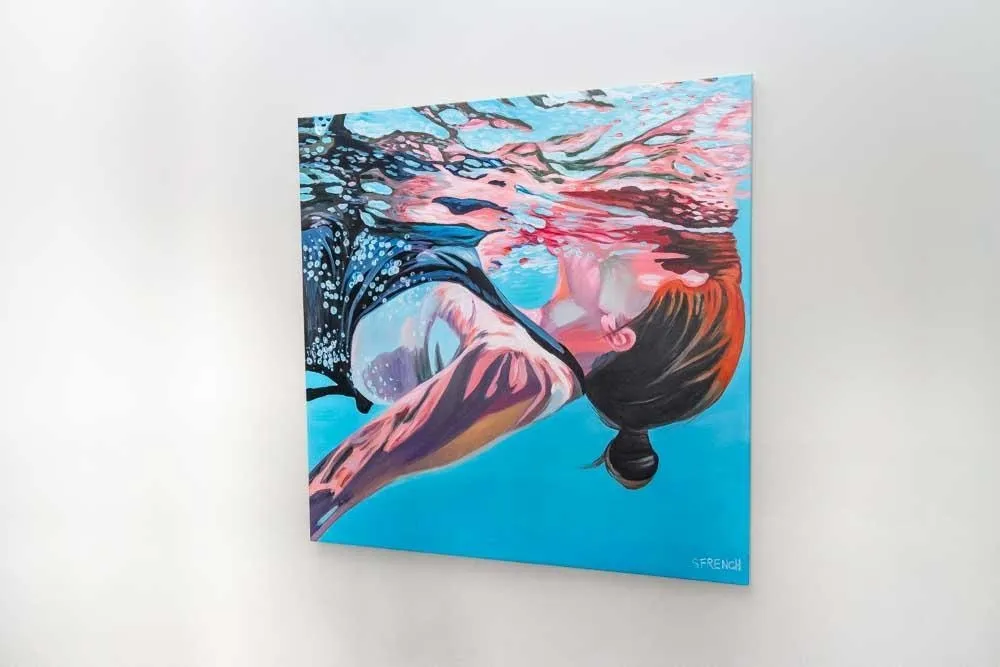 Be influenced by the local area
Pictures of the coastline, surrounding town and maps are a great way to dress bare walls. Guests will want to get the feel of the area they are staying in, so mirroring the scenery through your décor helps to make your retreat feel unique to its specific location. One Beach Retreats owner wrote the name of their property in the sand on the nearby beach, had it stylishly photographed and professionally framed to hang in the entrance hall of their property.  A perfect first impression!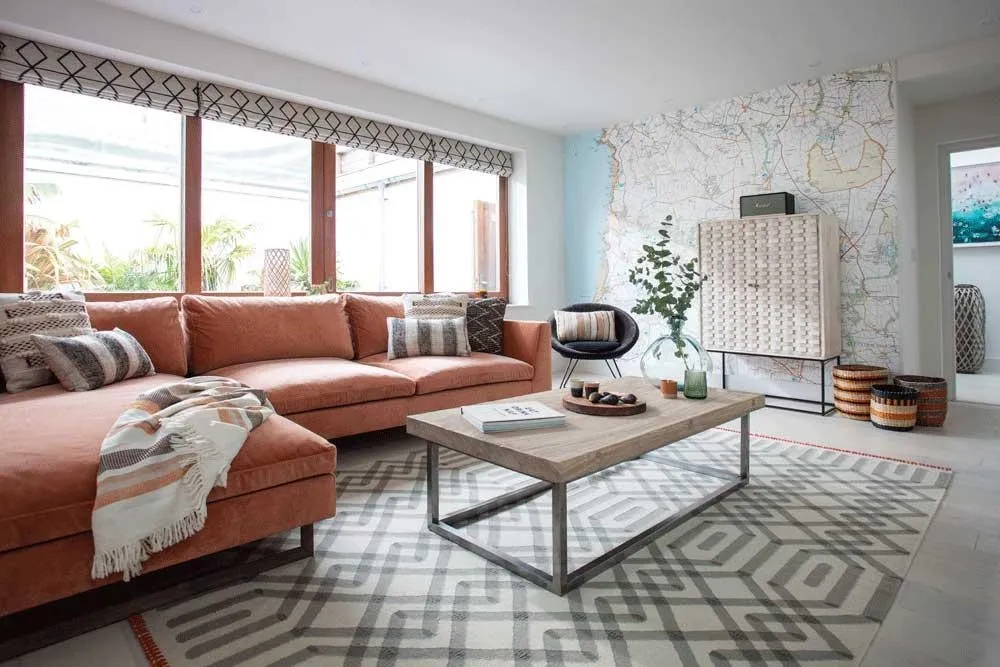 Use pieces of furniture which are photogenic
Dark leather suites are durable and easier to keep clean, but harder to photograph, while a glass dining room table suffers from the same issue. Also, unique features such as pops of colour and stand-out ornaments make the rooms photograph better and help to avoid that bare hotel-room look. Remember photographs are key to attracting bookings, so you want your retreat to look fully furnished and inviting.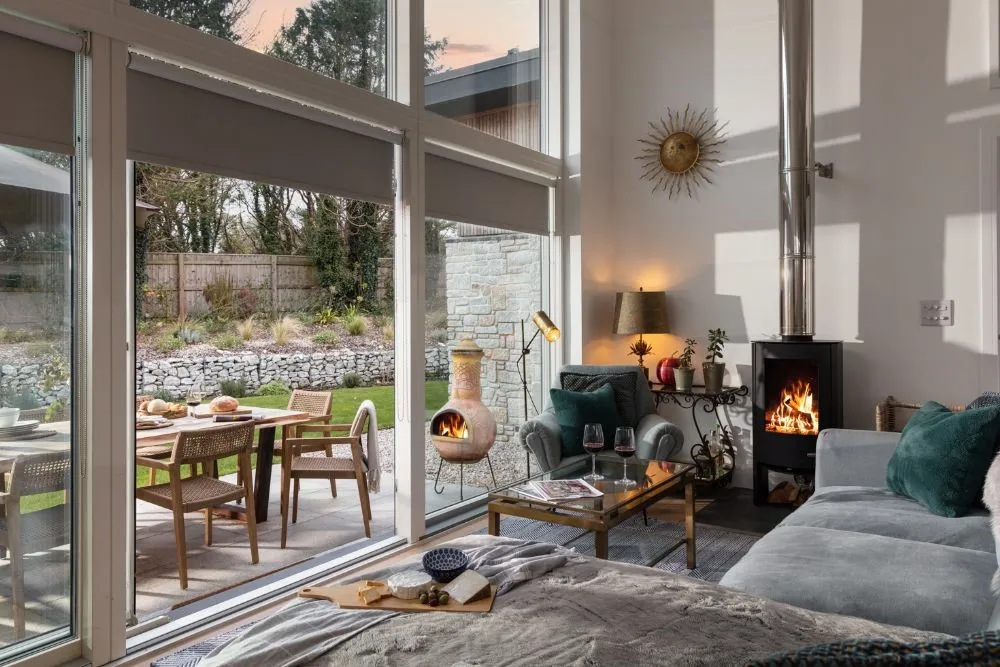 Fill the blanks
Avoid big blank areas such as wooden floors or walls, as this gives the impression that the property is not finished or has been skimped on. Blank walls also stand out more in photographs, so be sure to dress walls with artwork, shelves and plants in order to give the room that 'complete' feeling. Mirrors are also a great way to fill empty walls whilst opening up space in the room. It is also important to have plenty of the likes of throws, cushions, side tables and lamps. Details like this can often be forgotten when furnishing a room, but they ensure that the retreat feels practical for living in as well as homely. Think what you use the most in your own home and go from there.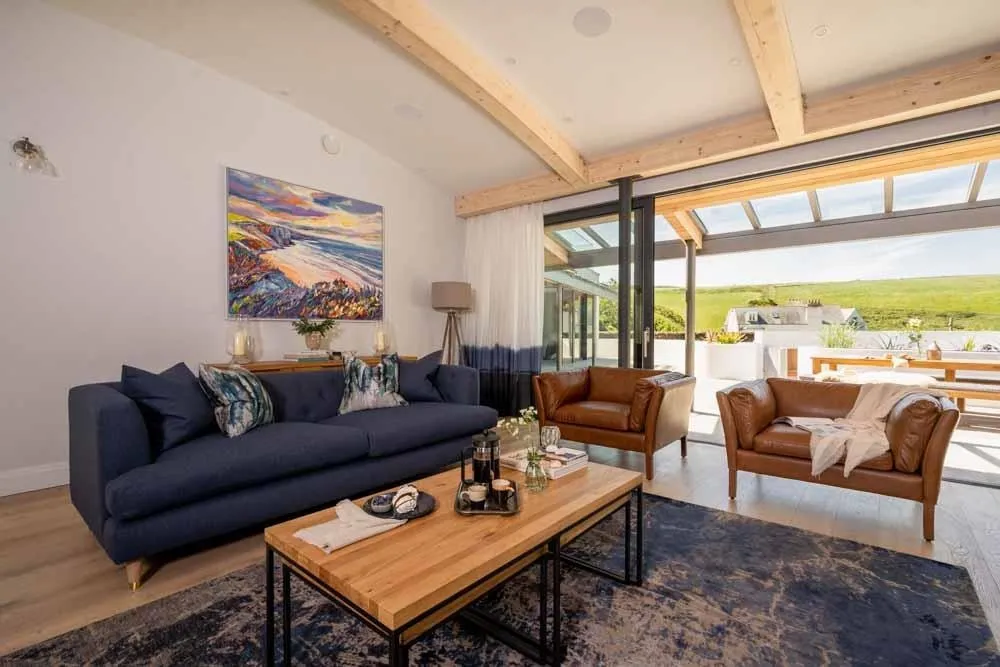 Ensure it is child friendly
Guests can be deterred by items such as a glass coffee table with sharp corners, which are less visible to toddlers. Check that there are no drops or trip hazards, and if the property has a steep staircase, consider getting a child's stairgate fitted. If your retreat has a garden or terrace, these are always safest when enclosed and accessible through a lockable gate.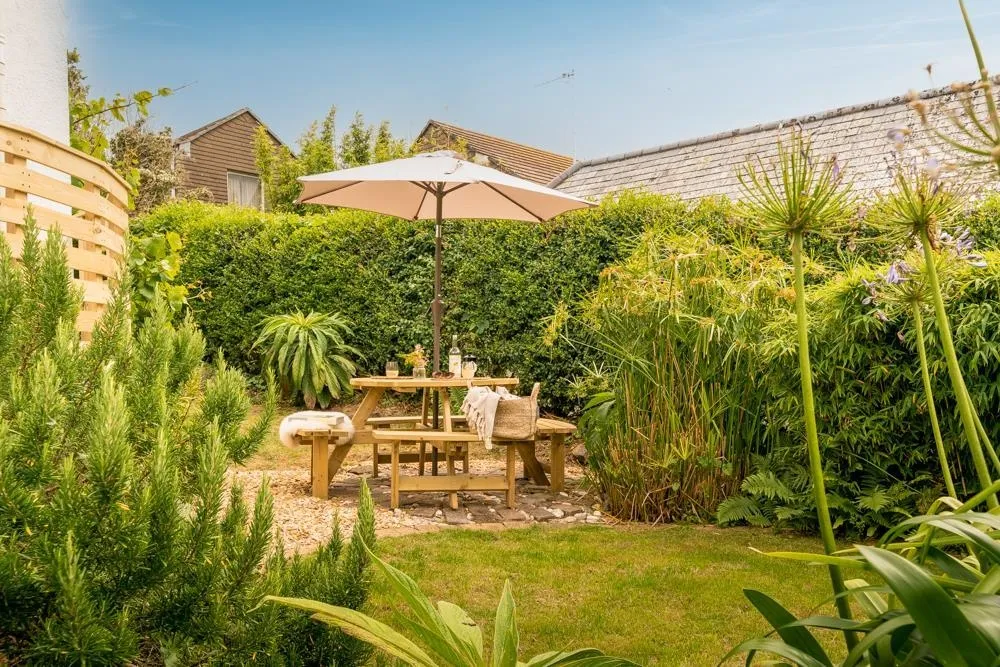 Don't over-clutter
Space is one of the great luxuries of self-catering, so avoid overly large sofas and cramming in too many pieces. Instead, prioritise fewer pieces which tie together, creating a sense of overall harmony throughout the property. Detail can be added subtly through patterns on soft furnishing, cushions, and ornaments such as candles, just don't overdo it.  If you feel that there are empty corners but are not sure what else to add, you can never go wrong with leafy plants.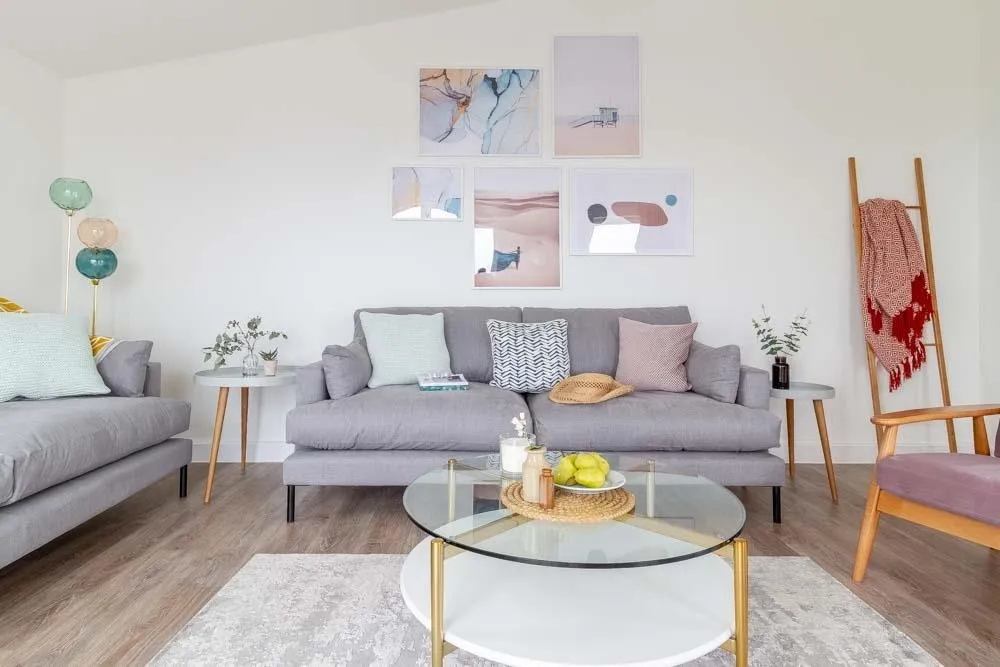 Make your property adaptable
Zip and link beds are great for adding flexibility to accommodate different groups of guests, from three generations, to families, to couples. If space provides, a sofa bed in a large living room doesn't go amiss.
At the same time, be sensible about the sleeping capacity.  Cramming in beds and not providing enough seating in living and dining areas will create problems. It is better to sleep four and provide a comfortable living area than to squeeze in six without adequate room for them to socialise and relax. Also, remember the little things. Is there enough room for everyone to eat dinner around the table? Have you provided enough wine glasses, plates and utensils for the maximum size party? Are the number of bathrooms adequate for the number of guests?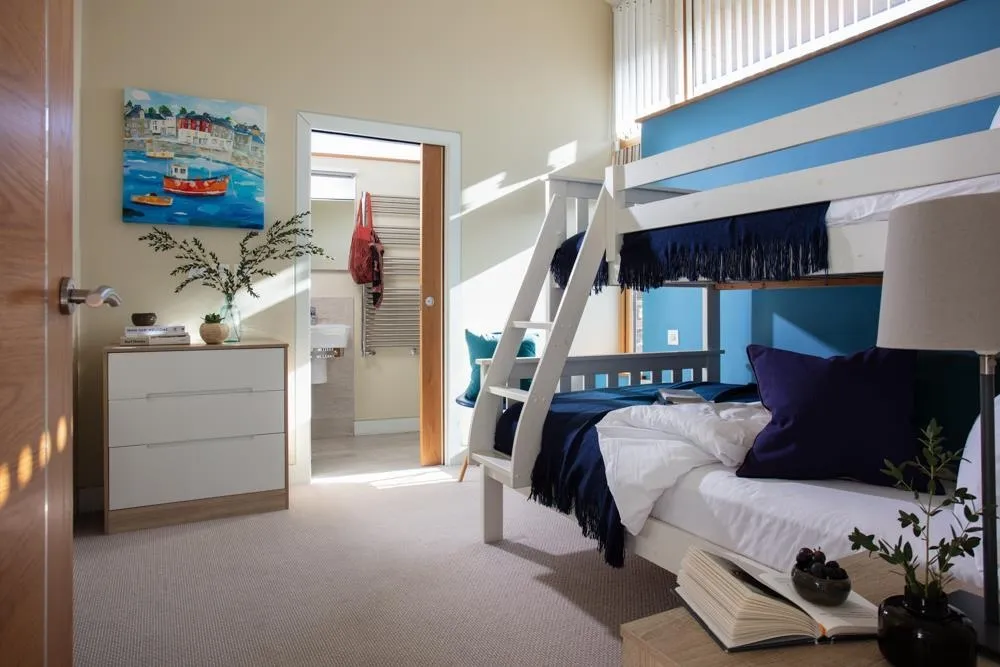 We would recommend taking the time to stay in your own property before renting it out to guests. This will give you a feel for what it truly needs, whether your décor feels cosy and comfortable enough and provides a deeper understanding of your beach retreat.