Holidays just aren't the same without your dog- they're part of the family, after all. That's why Beach Retreats specialises in dog-friendly holiday properties. And you're spolit for choice when it comes to beaches to visit, with more than 150 different dog-friendly spots to explore, dig, run and play on.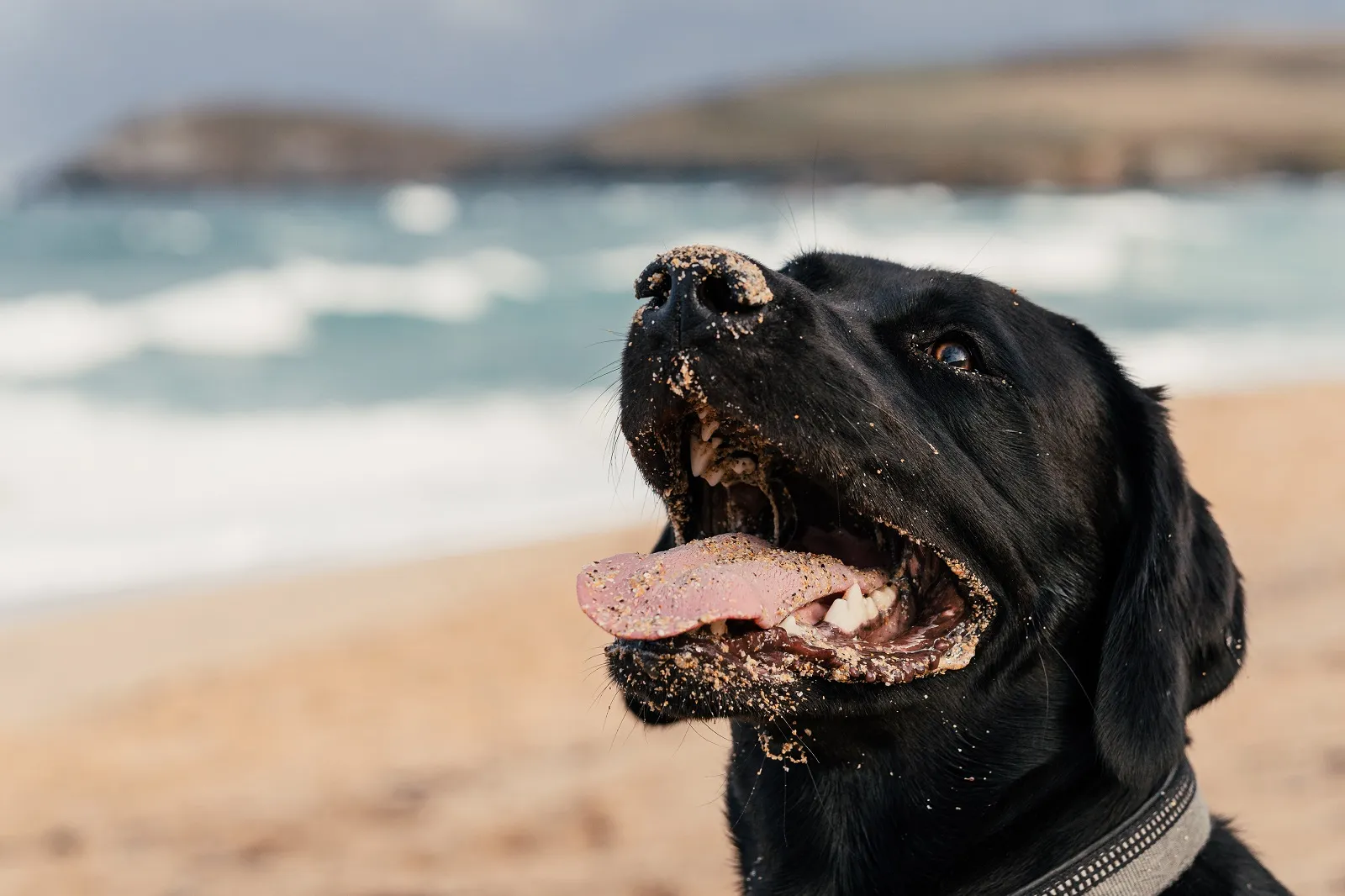 We've compiled a list of the best dog friendly beaches in Cornwall, including the closest ones to our Beach Retreats properties.
This hidden gem in Cornwall's south coast makes for the perfect doggy day out. With four miles of varying coastline, from gentle coves to dramatic cliff face, Whitsand offers lots of beach options of dogs and owners alike. The beach, which is south west facing, stretches the entire four miles at low tide, whilst at high tide there's four different beaches to choose from. All are dog friendly all year round, and benefit from being quieter than other beaches in Cornwall.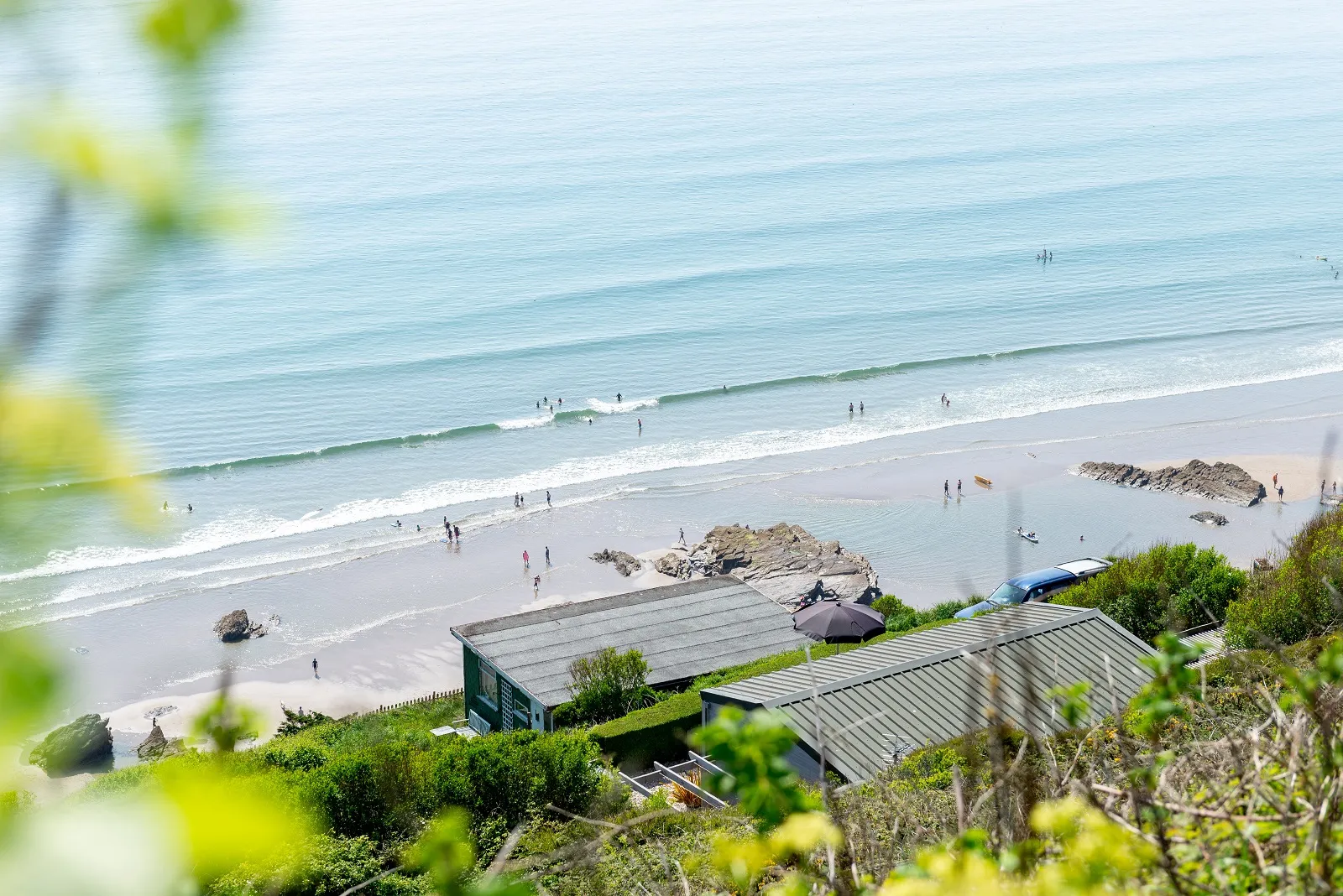 Browse our Whitsand Bay retreats to find a place for you and your pup nearby.
Watergate Bay is dog friendly year round and actively encourages you to bring your dogs onto the sand to play. With over two miles of sandy beach with rock pools and sea caves to explore, it's fair to say your dog will love it here. And once you're both tired out, head to dog friendly The Beach Hut restaurant for something to eat and drink.
Find a Watergate Bay retreat.
Porth beach, situated between Newquay and Watergate Bay, is a large, west-facing, sandy beach with a long tidal drop. Porth Beach welcomes dogs through the winter months of October to Easter but throughout the main season dogs are only allowed from 7pm-9am, meaning sunset strolls or early morning paddles are calling.

Find a dog friendly Porth retreat.
Whipsiderry Beach
Whipsiderry is dog friendly year round, and is perfect if you're Beach Retreating at Porth or Watergate Bay. Whipsiderry is a beautiful, quiet beach, situated on the coastline between Porth and Watergate, with sheltering cliffs and an abundance of rock pools and caves for hours of exploring fun. There are a set of steep steps to gain access to the beach but it's worth the climb to step foot on this peaceful sandy cove.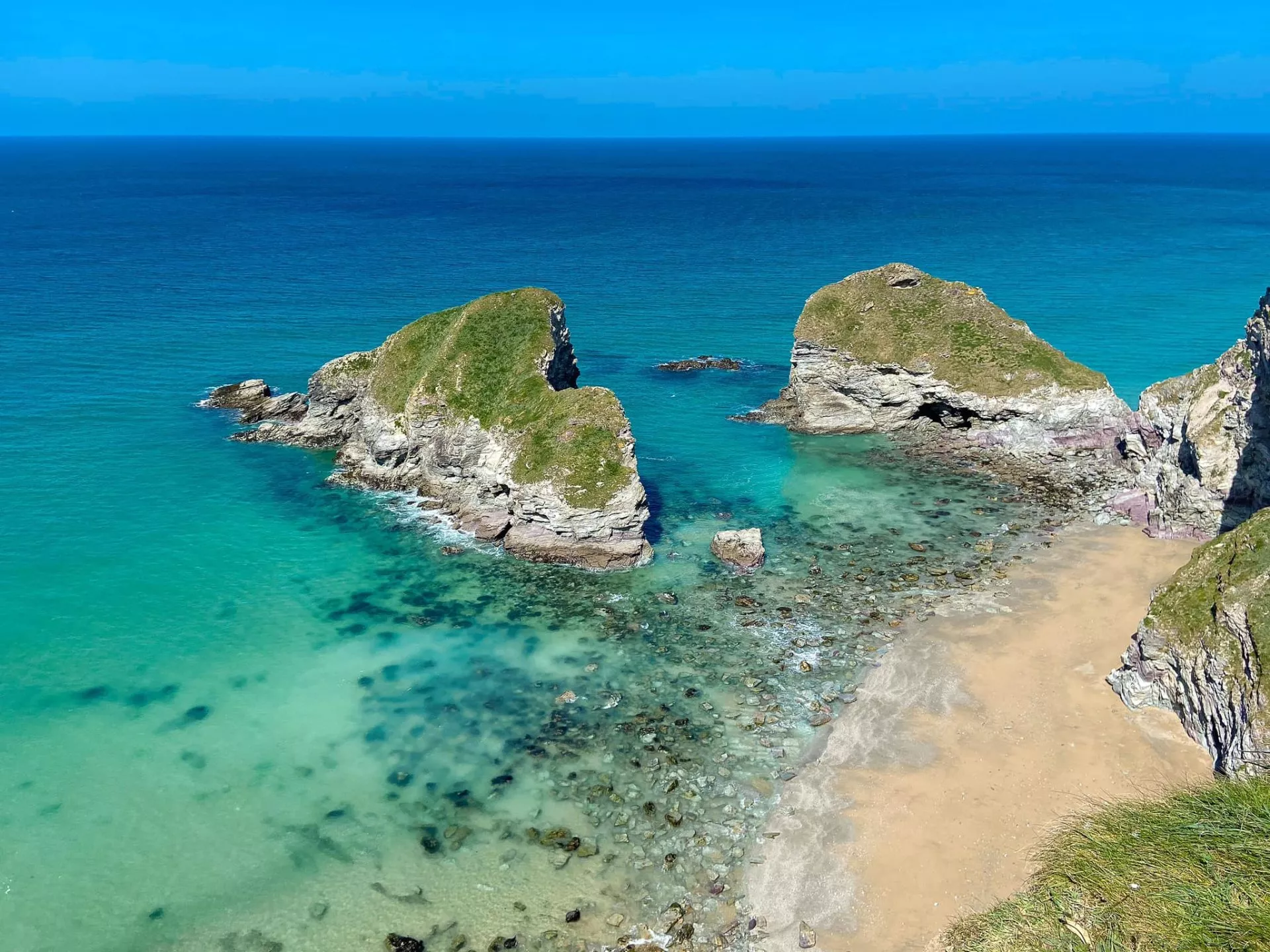 Perranporth is a dog paradise, as not only is it dog friendly all year round, it's huge! At low tide Perranporth beach and neighbouring Penhale sands join together to make one of the largest stretches of unbroken sand on the north coast. Let your dog off the lead and send them chasing after their ball along the shore, they'll love it. You can then recharge at The Watering Hole, which is also dog friendly.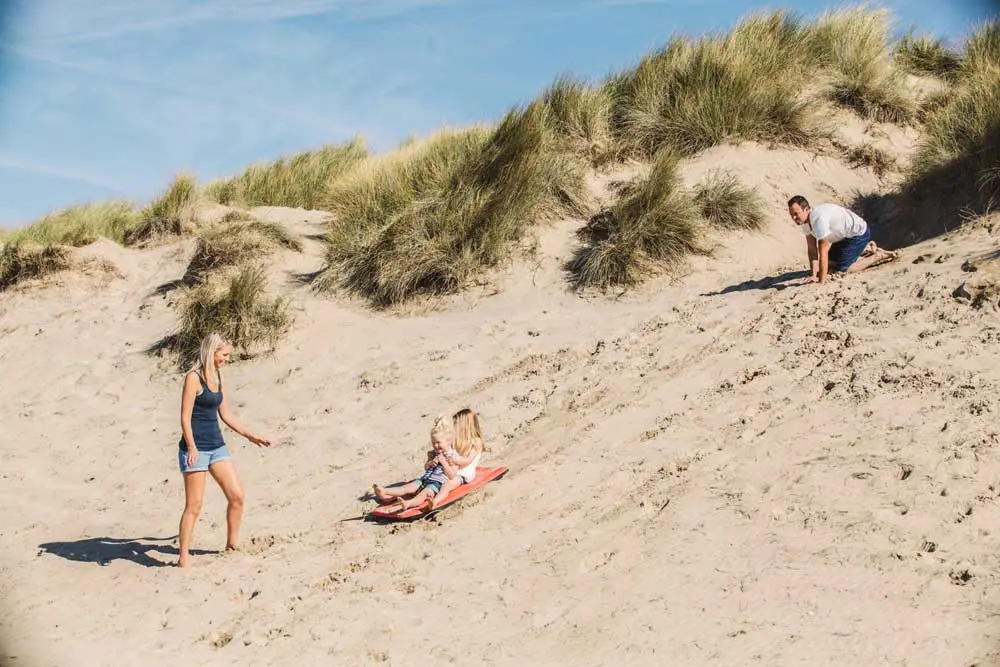 Find a Perranporth retreat for you and your four-legged friend.
Mawgan Porth is another year round dog friendly beach, and is perfect if you're staying at Porth or Watergate Bay too. Even at high tide, Mawgan Porth has plenty of sand to run ragged on. Compared to other beaches on the north Cornwall coast, Mawgan Porth is fairly quiet, allowing you and your dog a more peaceful visit.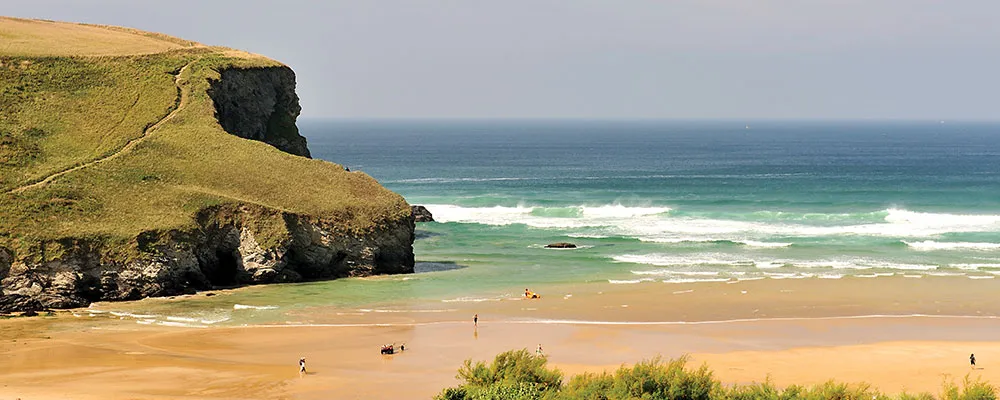 Find a retreat in Mawgan Porth.
Fistral is possibly the most popular beach in north Cornwall, and the beach is a wide expanse of sand sheltered by two headlands, perfect for letting your pup off the lead. Dogs are welcome at Fistral beach year round, and its sunset views and on the beach bar and restaurant complex make it tempting to stay late into the evening.

Perfect if you're Beach Retreating at Sennen.
Accessed at low-tide to the right of Sennen beach, or at the base of steep granite cliffs from the coastal – Gwenver's difficult access stops the beach from ever getting too crowded, so you and your dog need to be fit. There's rockpools, shipwrecks and pools to explore with dogs welcome all year round.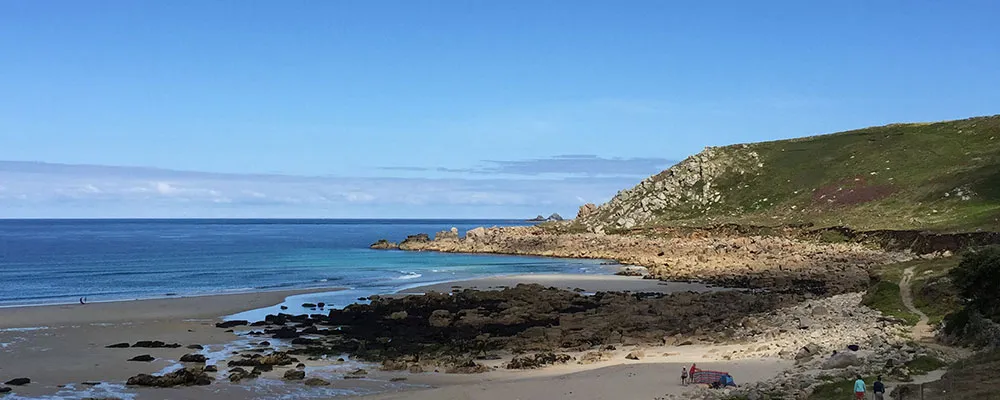 Find a retreat in the nearby Sennen Cove.
If you need any more temptation to bring your pup to Cornwall, read our top five reasons to bring your dog on holiday.
To find a beachside retreat at your favourite dog friendly beach, browse our locations and keep an eye on our special offers page for the latest deals and discounts.