Our new series, Staff pick of the month, asks members of the team about their favourite Beach Retreats property. This month we speak to Guest Experience Manager, Victoria Allen. 
Her chosen retreat is Sea View, a beautiful and calming coastal retreat overlooking the sea in Crantock, north Cornwall.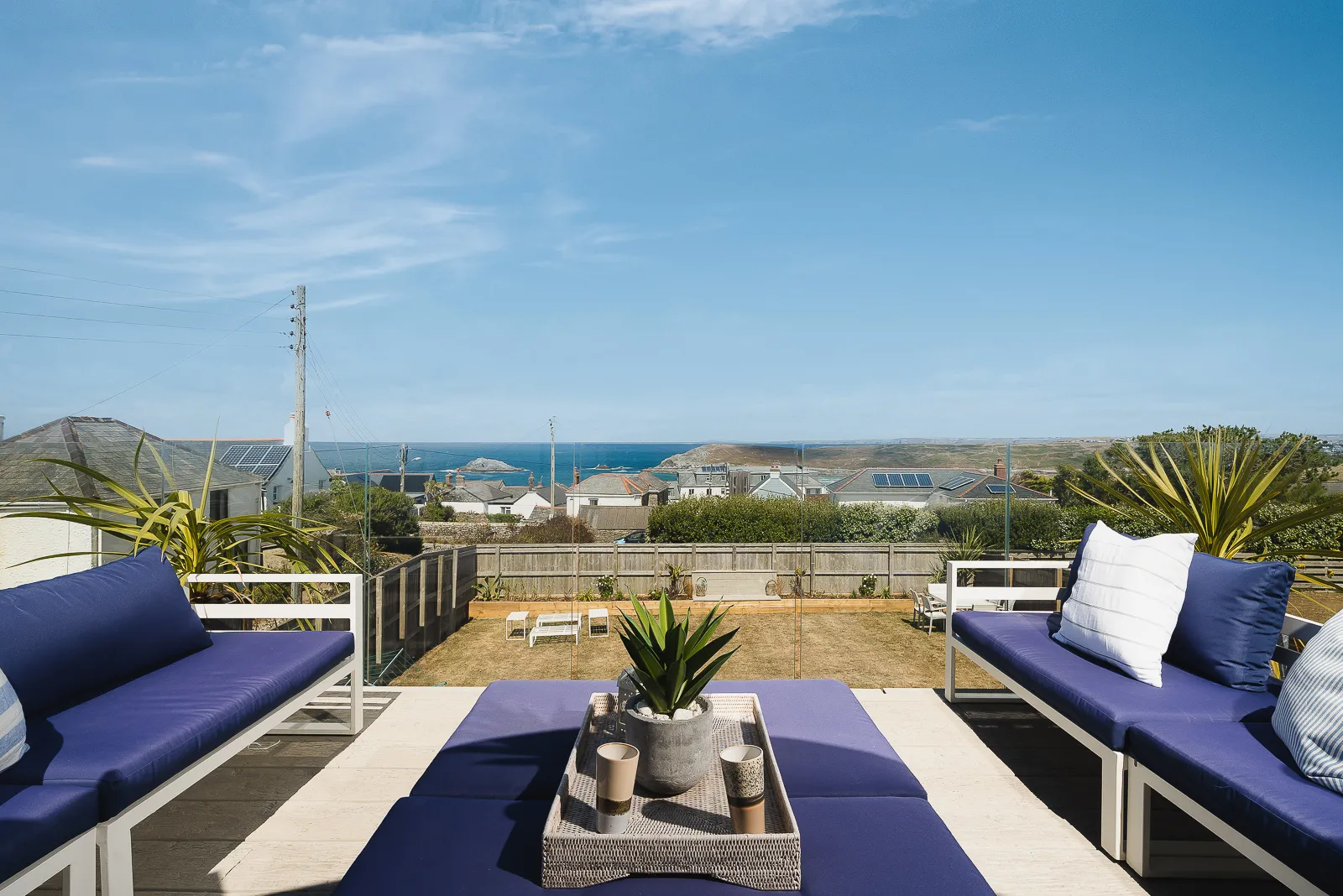 What is it you like most about this property?
Apart from the obvious location, it has to be the huge garden for the little ones and dogs to play in.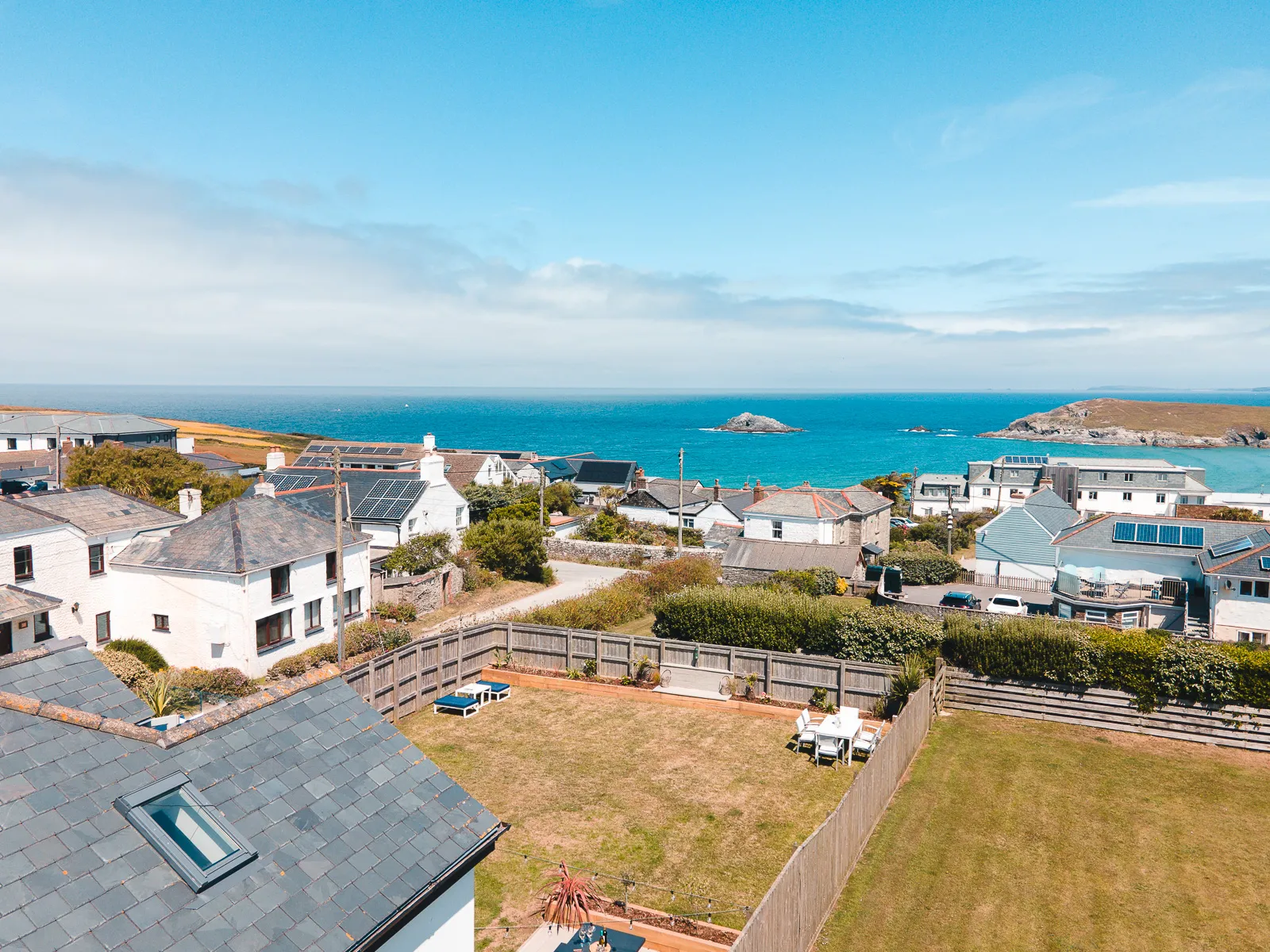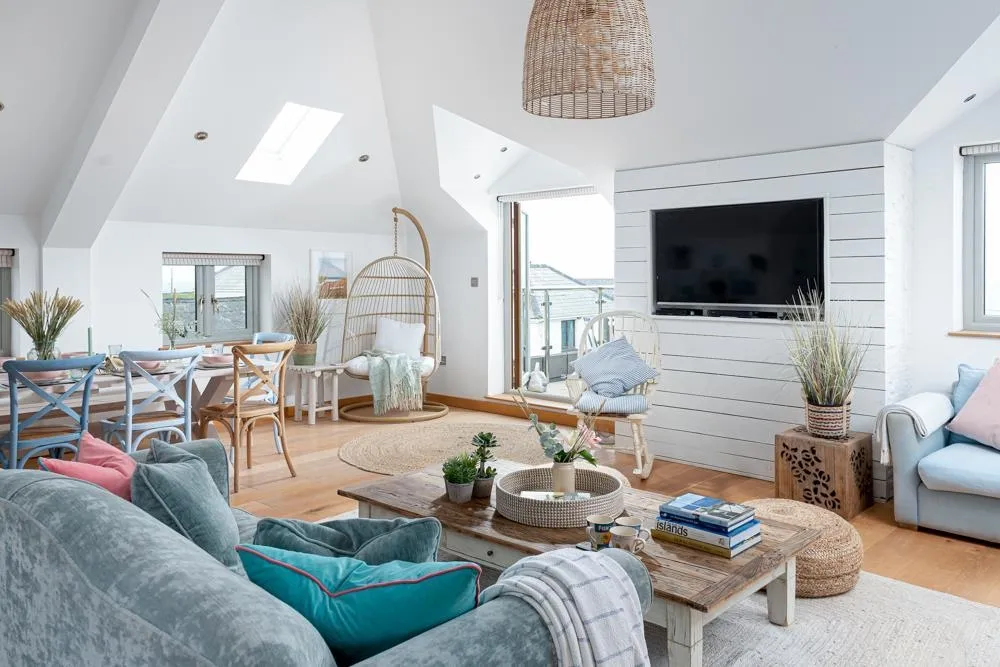 And the décor – the pastel colours, white washed wood and painted panelling. It's got a cottage feel, but bright and modern still.
What will be your favourite part of the day when staying at this retreat?
The evening – dinner with the whole family followed by games. That's what the long table in the upstairs open plan room is for right?
What is it that you like about the local area?
The coastline. This retreat is so close to Polly Joke beach, a lesser-known gem in the Crantock area. You can also walk all the way round to the River Gannel, a great spot for paddleboarding.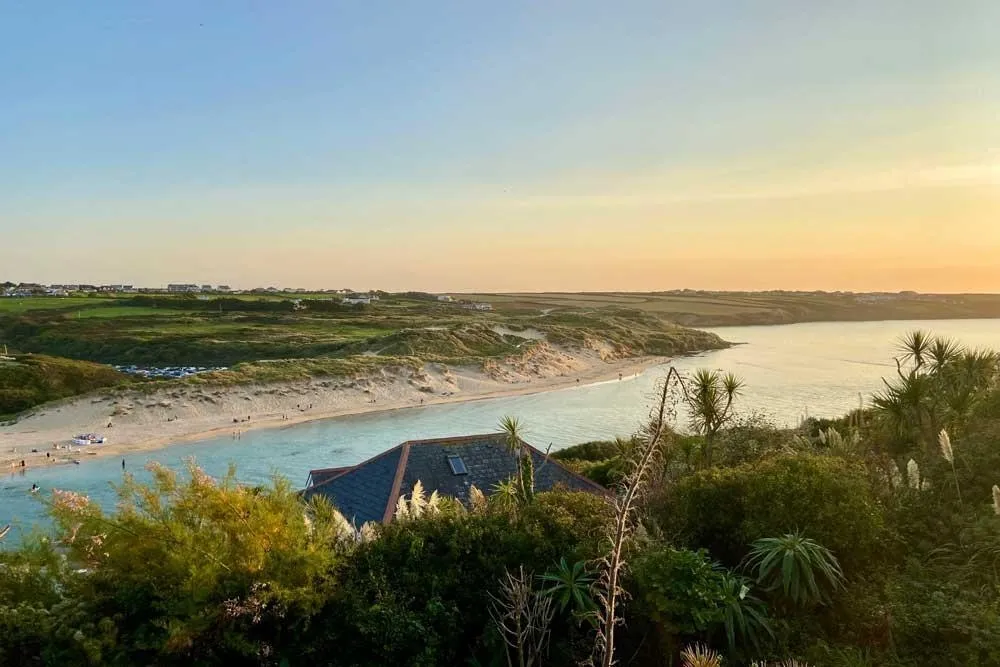 What's the nearest beach like and how far is the walk?
Crantock beach – When the tide is out I love going for stroll across the wide beach. The side closest to the Gannel is perfect for a family BBQ too.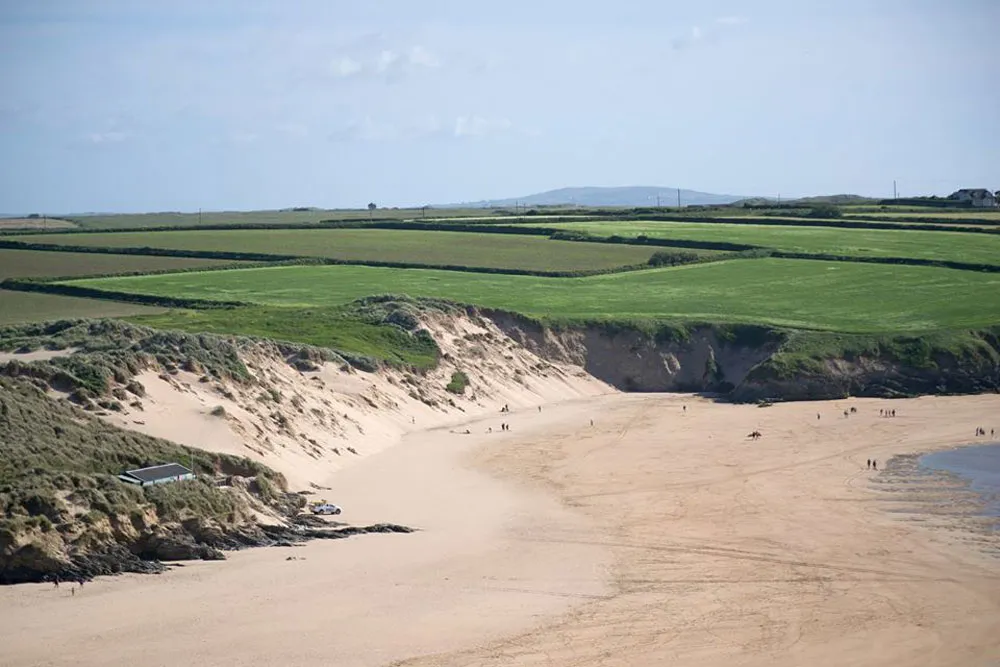 Polly Joke beach – A little hideaway beach! Usually warm as it is covered from wind too. The next cove on is home to seals, sometimes if you're lucky you can spot one bobbing around in the sea or sleeping on their beach.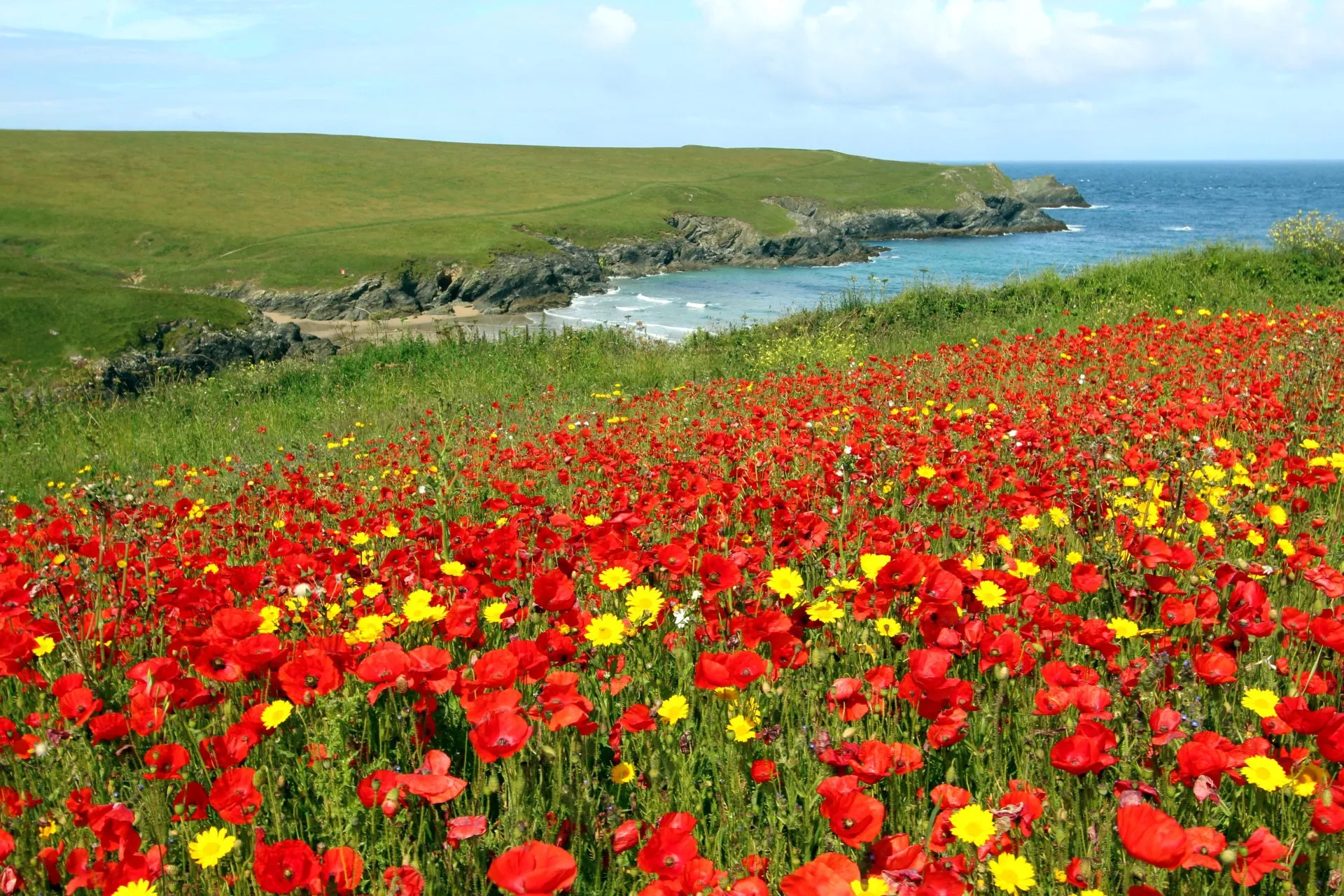 It is a steep hill down to the beach but worth it! You can also follow the coastal path around the headland which then offers you views overlooking Polly Joke and Crantock beach!
Is there a particular restaurant in the area that you would choose to eat at?
Jam Jar Kitchen. Hot chocolates (I don't drink coffee) and delicious homemade cakes in the day and amazing sourdough pizzas in the evening.
All enjoyed alfresco in the beautifully decorated courtyard. Or you can take your coffee and cake to go and enjoy on the beach instead.
The Cornishman is a great traditional pub in the heart of the village. You can tuck into pub grub or just enjoy a drink.
Can you catch a good sunset or sunrise here?
It's all about the orange and pink sunsets. Sitting on the sea facing balcony as the sun goes down would be a dream.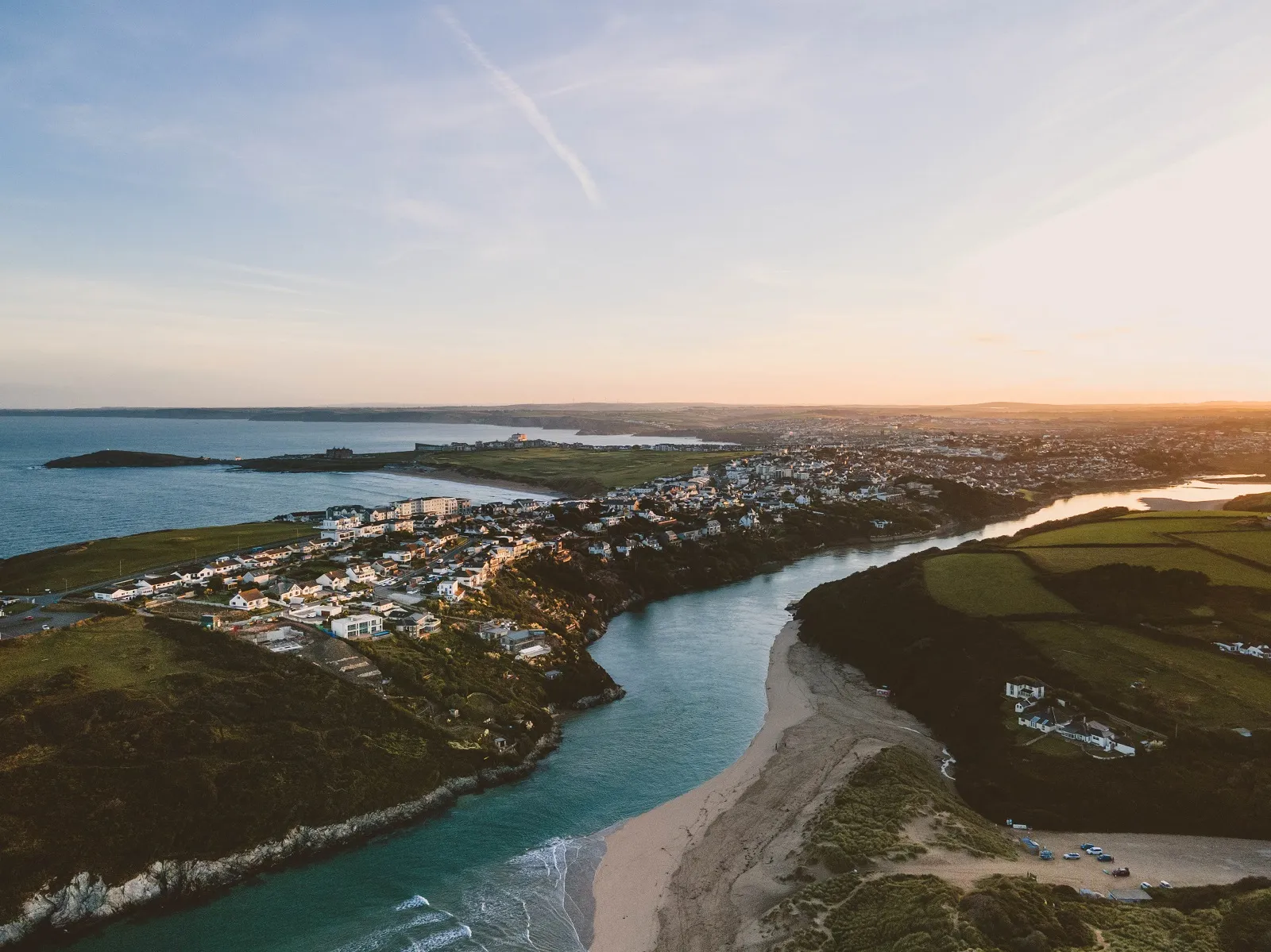 What would you say is a must-see or do in this area?
The best way to see this area is to put on your walking boots.
Cubert Common or Penpol creek circular for wildlife and bird spotting. Coastal path for stunning views, hidden coves and finding seals bobbing around in the sea. Or just walk into neighbouring villages and towns – Newquay and Hollywell.