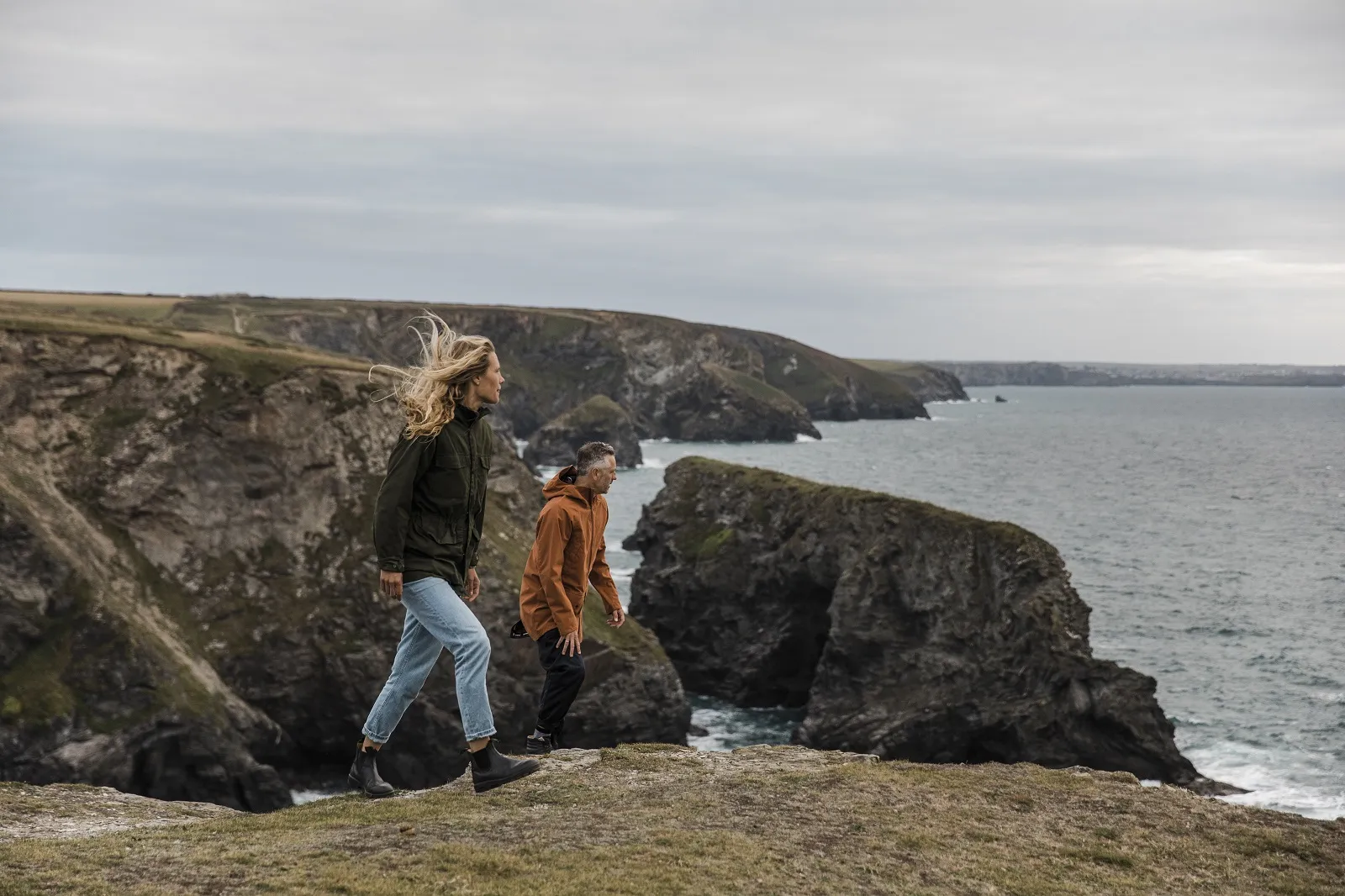 Image credit: James Bowden for land&water
From rain on her face to a roast in the oven, land&water's Pix Ashworth shares what klysa means to her…
Sea spray, frosty mornings, bobble-hat shaking winds. A pumping heart rate clambering up the coast path; surging endorphins emerging from the sea. Winter days outside in Cornwall can be thrilling – and all the better for coming inside to hot drinks and good food, good books and good company.
"Time outside makes us feel better inside," says Pix Ashworth, founder of natural bath and body brand, land&water. Hailing from Watergate Bay on Cornwall's north coast, the land&water collection captures "that warm glow we feel after time in the elements".
This sensation chimes with the whole idea of klysa – the Cornish word meaning 'to make snug' – when "the outdoor elemental wilderness makes the indoor cosiness feel all the more inviting and impactful".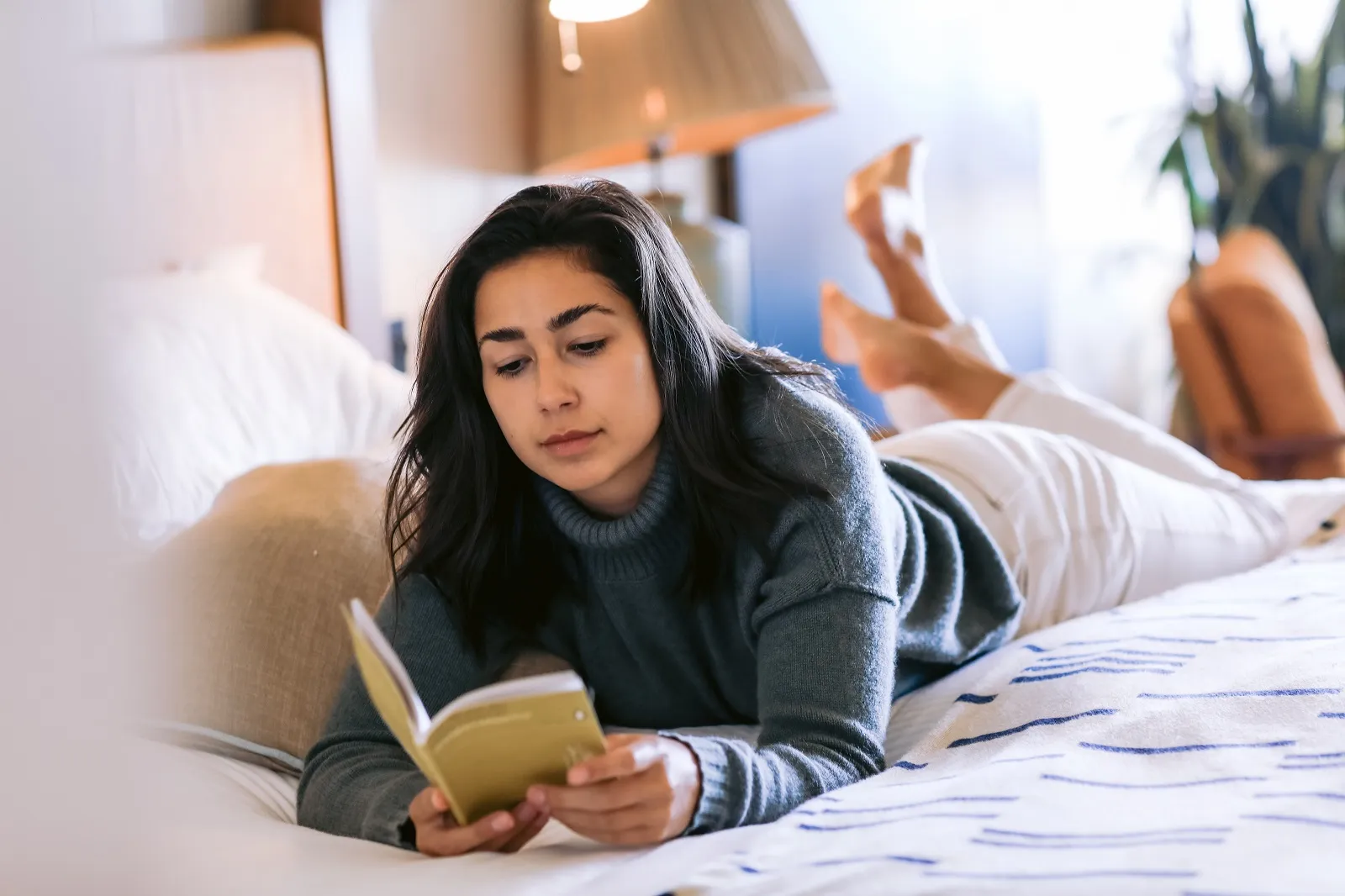 Image credit: Goodrest Studios for land&water
So we invited Pix to share some favourite winter scents and sensations, inspired by that uplifting balance between time outside and inside at this time of year…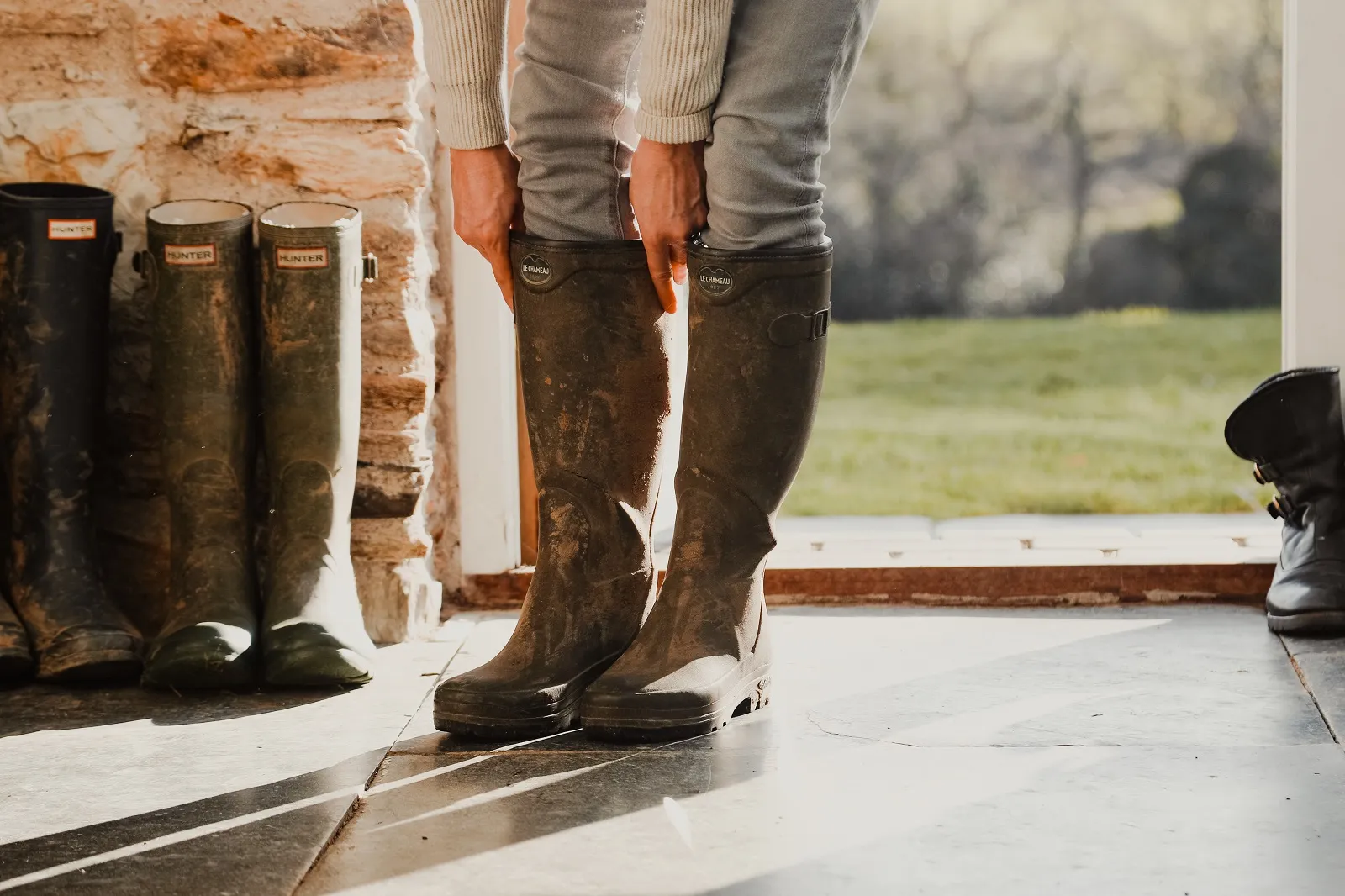 Image credit: Goodrest Studios for land&water
OUTSIDE
Rain on my face
"We live a few miles inland amongst farmland, and there's a 5km circular walk I do regularly at the weekends. A mix of blustery winds, patches of sunshine and the odd rain shower is the perfect winter walk for me. As long as I'm warm, the sensation of rain on my face is refreshing, invigorating and somehow satisfying – it completes that 'blast of fresh air' feeling."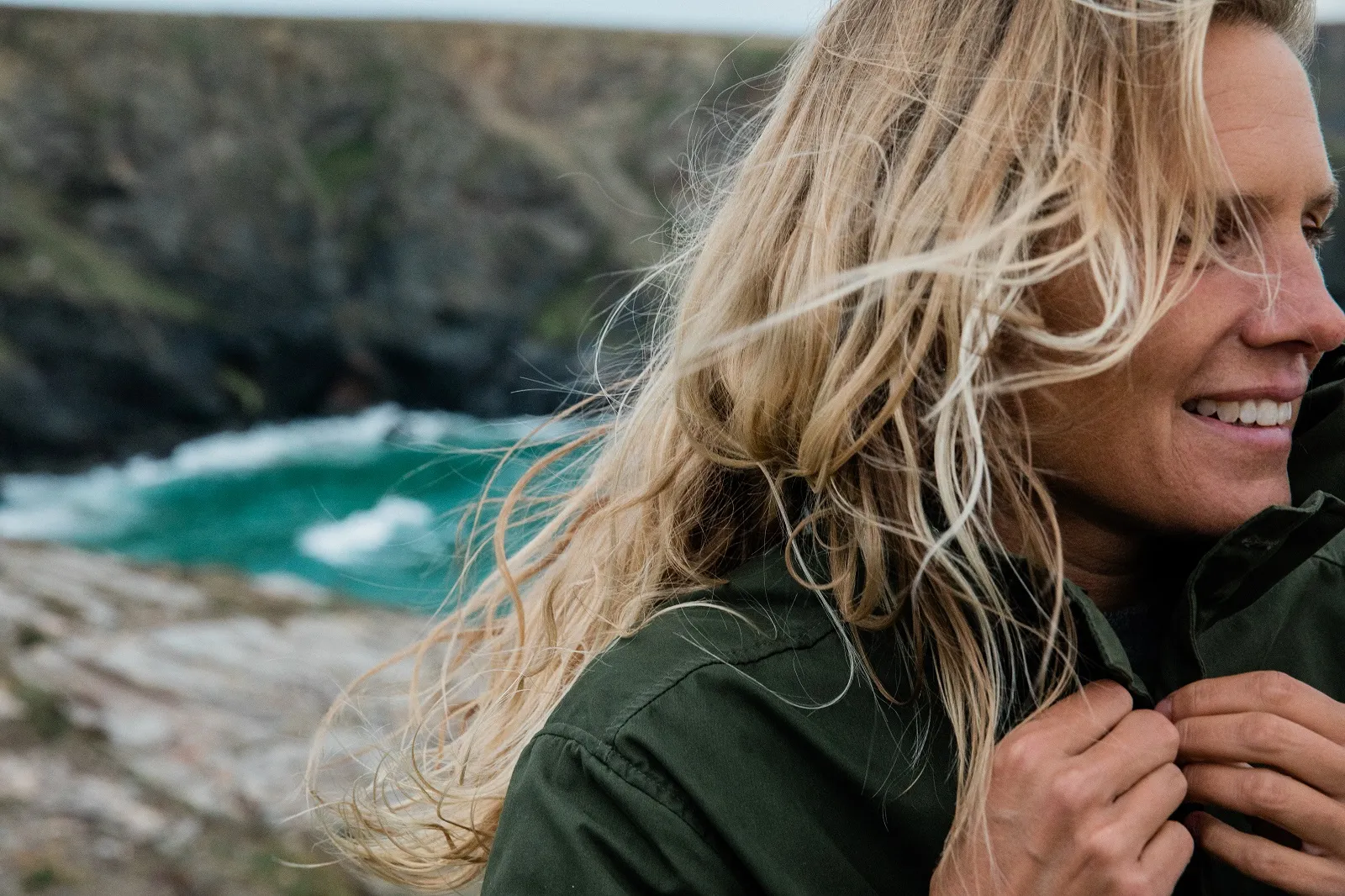 Image credit: James Bowden for land&water
Glowing cheeks
"When I picture this sensation, I think of the very moment that I open the door to our house, arriving back home after walk. Sometimes it's almost dark, in those shortest winter days – even if it's only late afternoon. But it's a life-affirming moment, full of positivity and simple happiness."
Warming pasties
"Our winter beach trips always involve pasties. We cook them at home, wrap them in baking paper and then lots of tea towels to keep them warm. That moment of cold hands opening them up on the beach – followed by that delicious waft – is something else… A heady mix of warm pastry, steak and salt-filled air."
INSIDE
Wood fire
"Our little sitting room at home is known as the 'Snug' (should we rename it the 'Klys'?). The first thing I do every winter evening when I arrive home is light the open fire. It's as much about the atmosphere it creates as the warmth it gives off – and there's something very soothing about watching the flames come to life."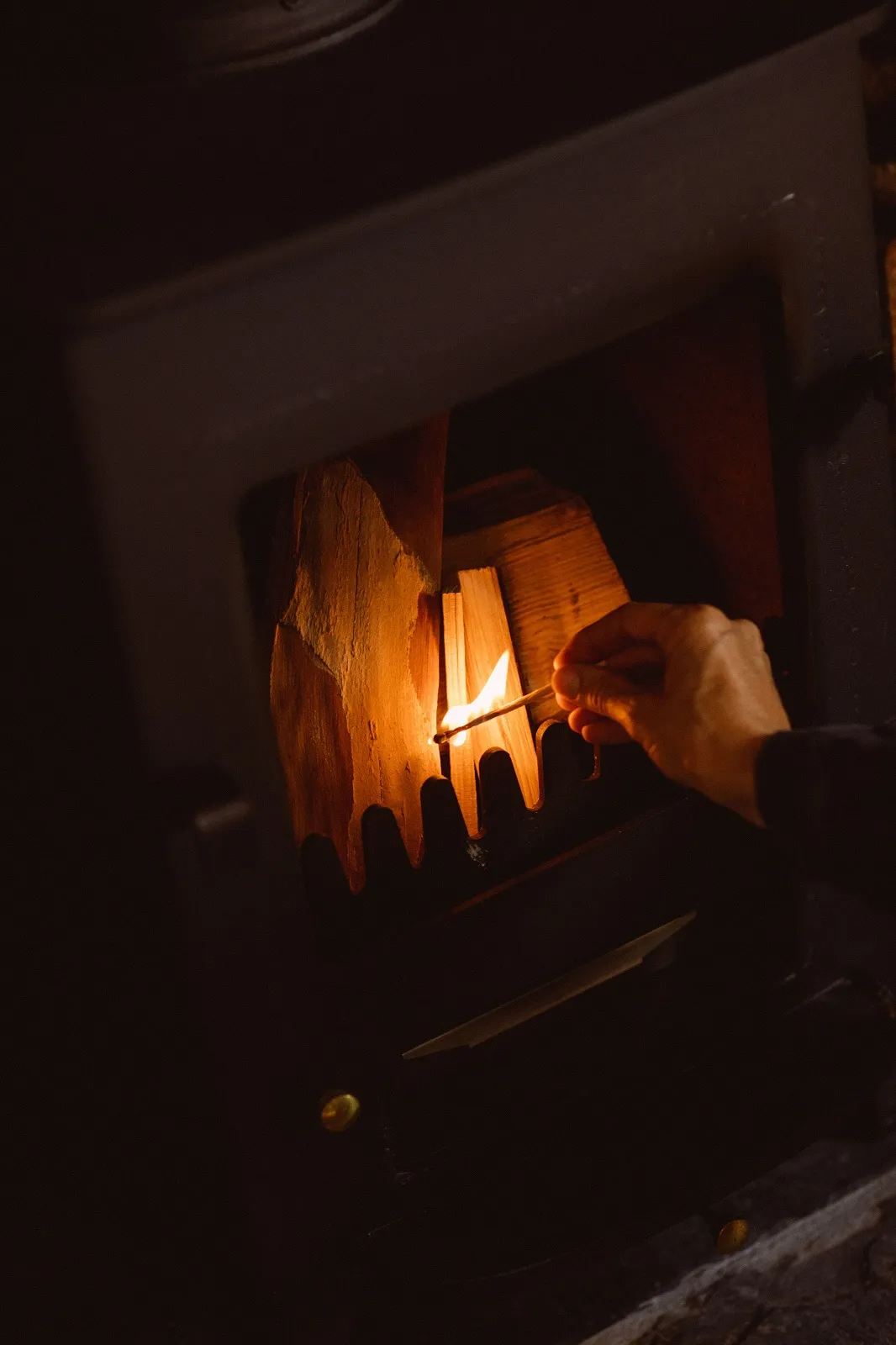 Image credit: Goodrest Studios for land&water
A roast in the oven
"It's unusual for a winter weekend to go by without a roast meal. For me, that smell emanating from the kitchen is synonymous with coming in from a blustery walk or a family football session in the garden – happy chaos and the anticipation of fabulous food." 
Bath salts
"Hot baths are a staple in the winter and I particularly cherish them after time out amongst the elements. The scent of the pure essential oils, particularly the restoring lavender and indulgent linden (it's a smell to sink into!) hang in the air long after my bath."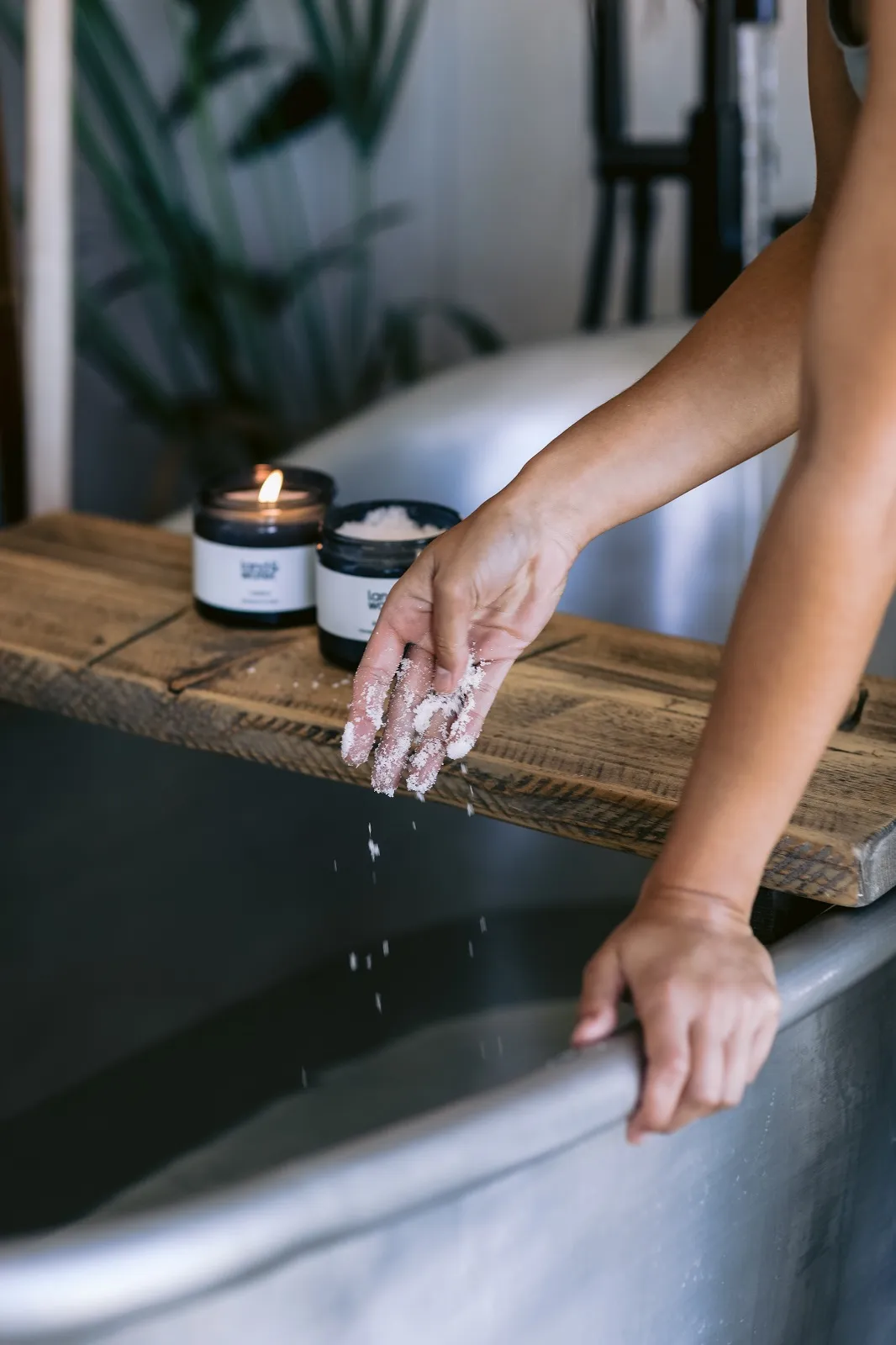 Image credit: Goodrest Studios for land&water
Join Pix for a winter walk, talk and swim on the beach and cliffs at Watergate Bay: