Some dogs prefer running through sand, others can't wait to wade in for a swim and then there are some dogs that love spending time at sea aboard boat or board. We captured three dogs at sea on their preferred craft…
Find your dog friendly holiday.
The ocean cleaner
Meet Rosie, crew member at Clean Ocean Sailing. Rosie is happy to leap overboard to gather plastic waste floating out at sea or on the coastline. Her love for the water is such that she once did just that in the Bay of Biscay, fortunately returning to her vessel after an hour of searching.
When it comes to boats, she is as comfortable in the century-old Scandinavian rowing boat pictured here as aboard the main Clean Ocean Sailing vessel The Anette, collecting the plastic material that pollutes our seas or transporting that gathered and sorted waste to Exeter where it is processed and turned into new objects.
Support the work Rosie and her owners Monika and Steve are doing, and find out about volunteering opportunities at Clean Ocean Sailing.
The hardy seafarer
Few dogs have overcome and achieved as much at sea as Toobs. She not only swam to safety in a cave after being lost at sea (making local and national news headlines) but managed to swim the English Channel in 2020 over a number of swimming stints. Here she is aboard her sailing boat and home, moored in Falmouth, on which she is about to embark on an epic sailing tour with owner Wayne. And below Toobs is enjoying a regular dip in the water between harbour and mooring.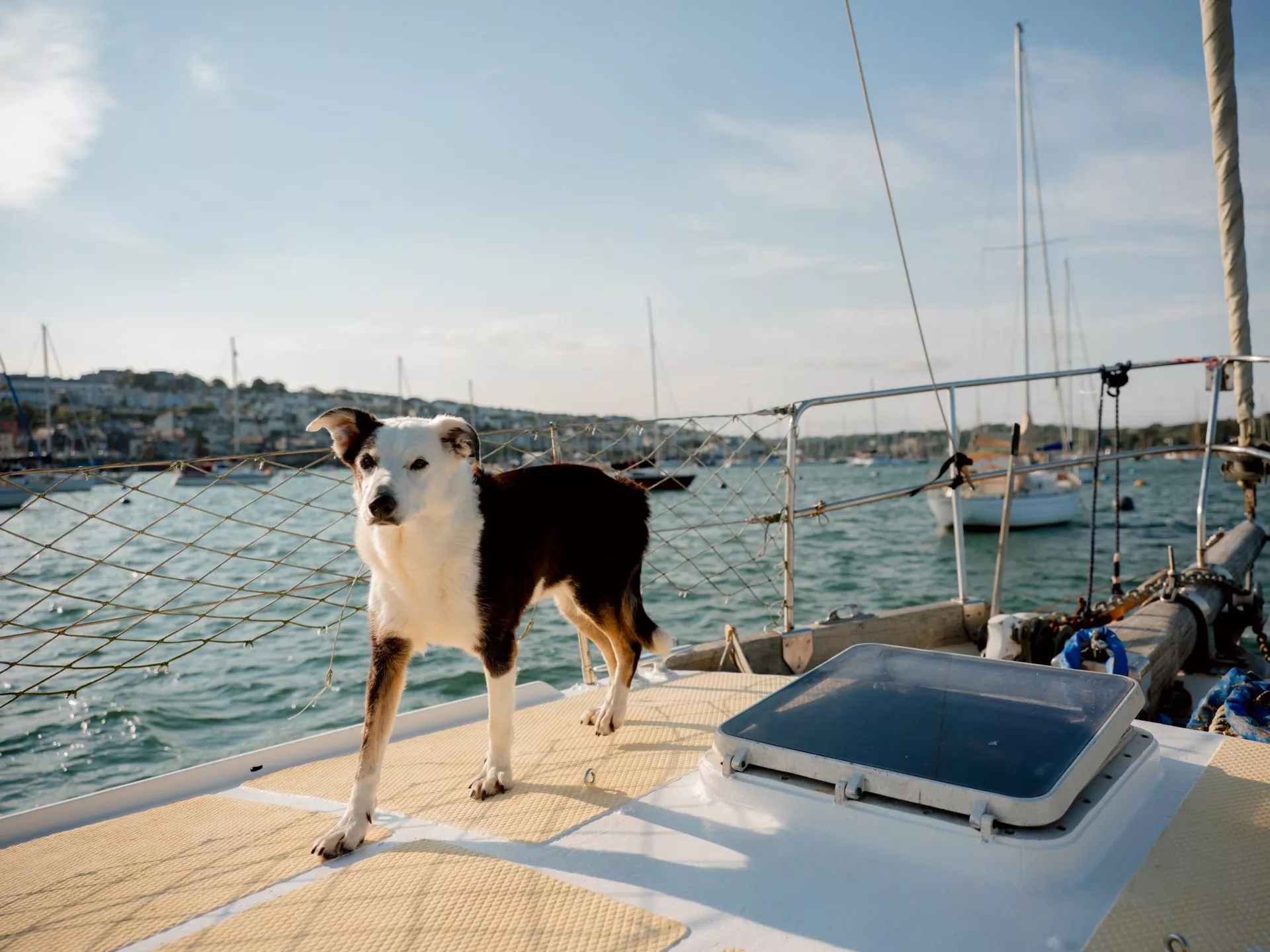 You can follow Toobs' adventures at sea at the Team Toobs website and on Instagram.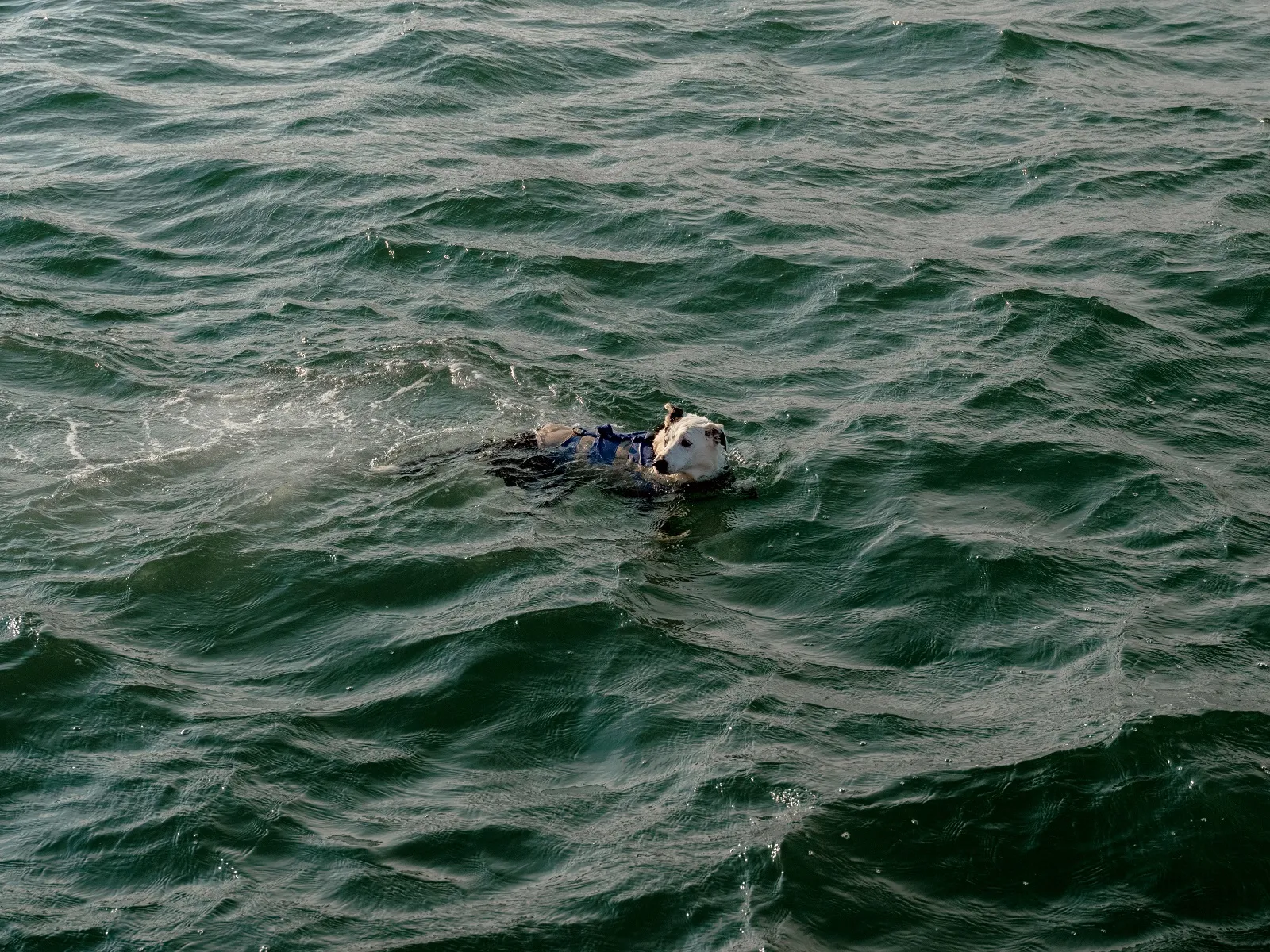 The visiting paddleboarder
Not all seafaring dogs live on or even near the sea. Ted, who hails from Loughborough in the Midlands, recently visited Cornwall on holiday where he enjoyed several trips on the paddleboard with owner Amy. Not only does Ted frequent a paddleboard, he goes out kayaking and on land-based adventures in a bike carrier. When he's looking less alert and his ears are back, Amy knows he's really relaxing into the boarding.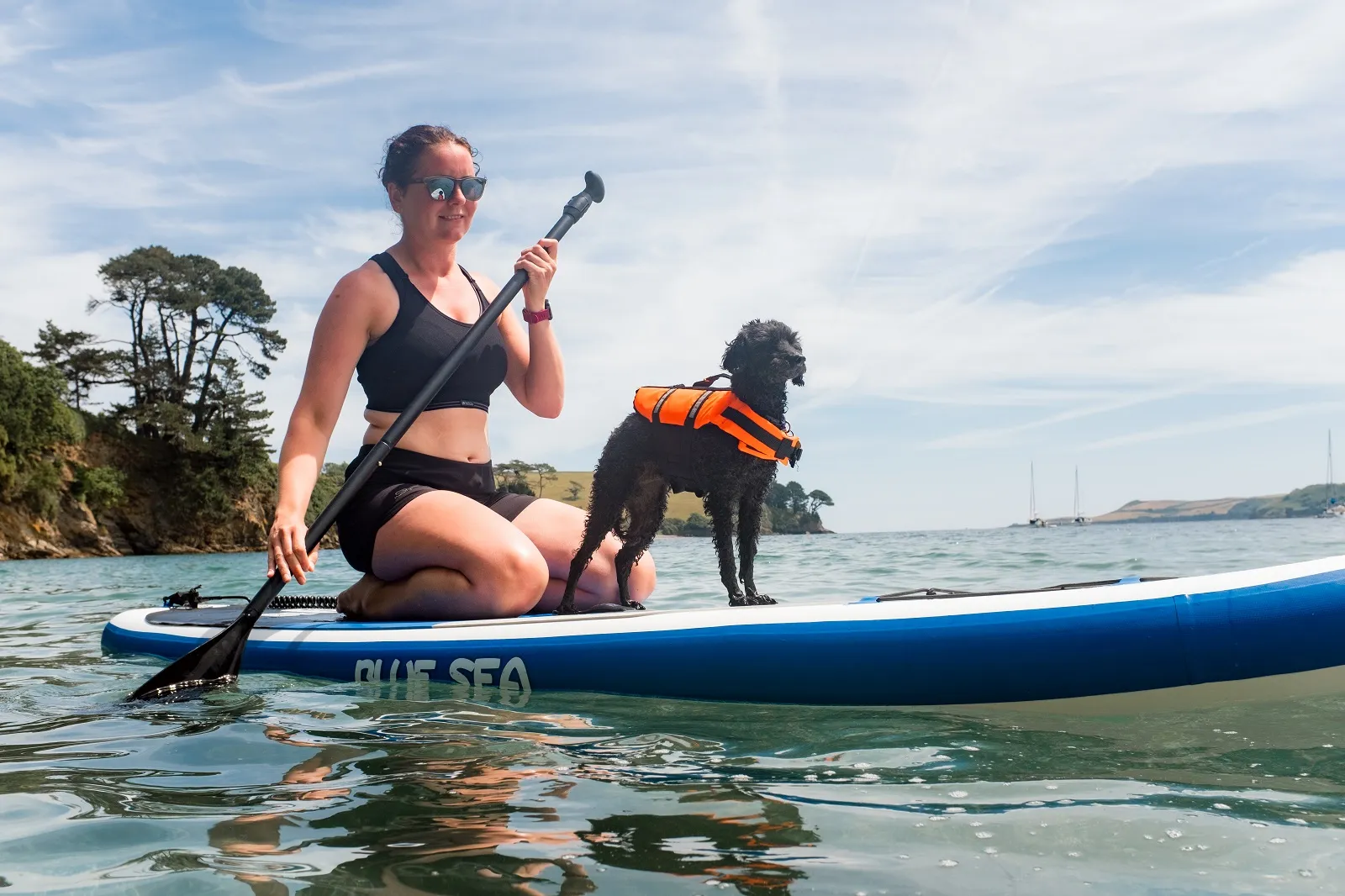 Choose from retreats around the coast with enclosed outside spaces for four-legged friends to relax post swim and outdoor showers for rinsing off all that salty sea water. Whether sand runner or wave paddler, or both, bring your dog to beach.