Sennen has it all. A cool, laid-back surf vibe meets traditional fisherman's cottages and bobbing boats; dolphins dive in the rolling surf; cold pints and pub grub are served at 17th century pubs; and kids and hikers alike soak up the rays along the long stretch of coast.
We recently set off from Gwynver Beach Cottage to explore the area, but you can park at any of the three village car parks (or Gwynver beach car park) if you're visiting for the day.
See our Relive video from the day.
Let's go…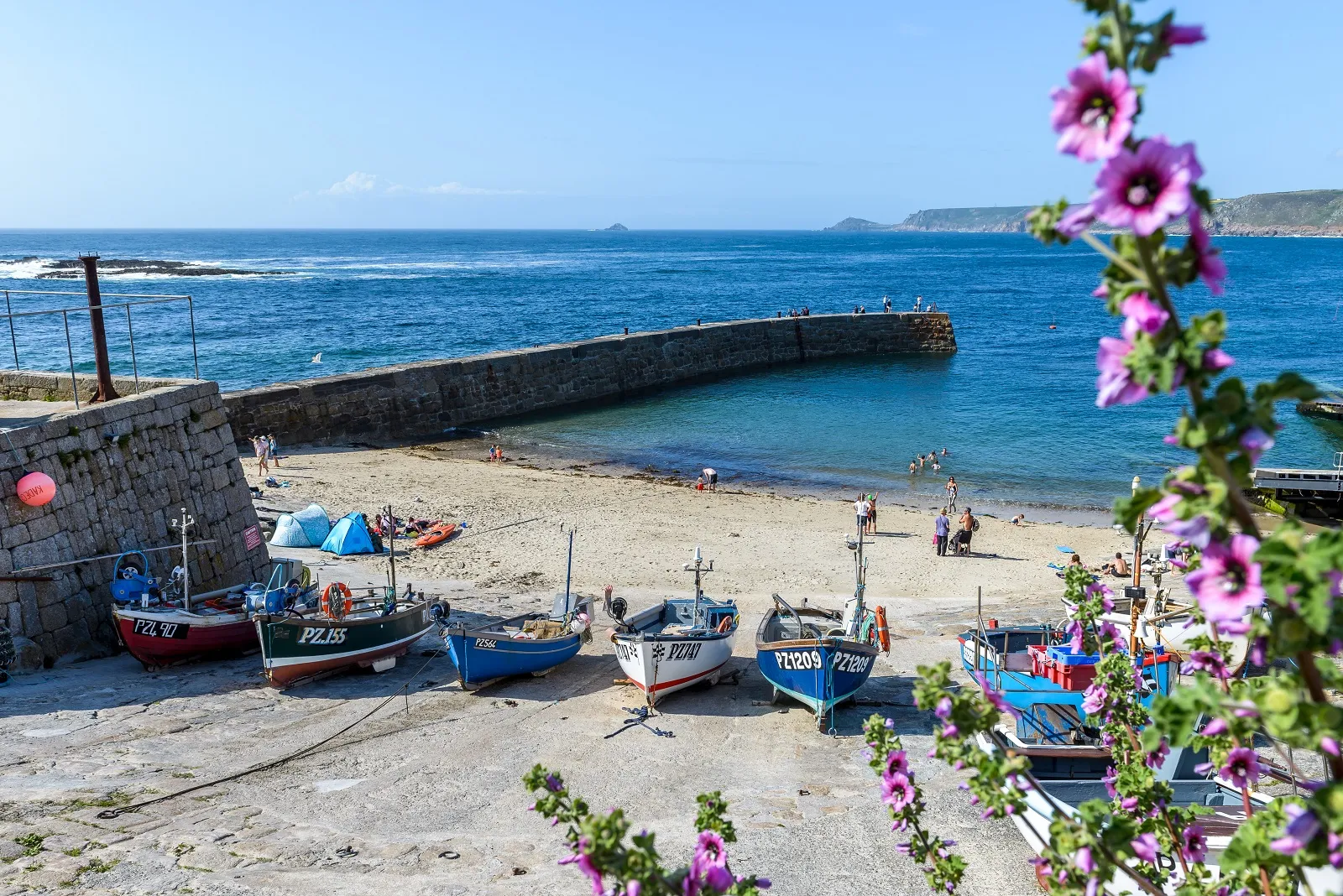 Start at Gwynver
To begin your Sennen adventure, set out from Gwynver, a rugged sandy beach with dramatic panoramas from the cliffs above. If you're staying at Gwynver Beach Cottage, take the short walk from the bottom of your garden, or park up at Gwynver car park and take the steps down to the sand. Be sure to stop for photos at the top, though: this spot offers breathtaking views.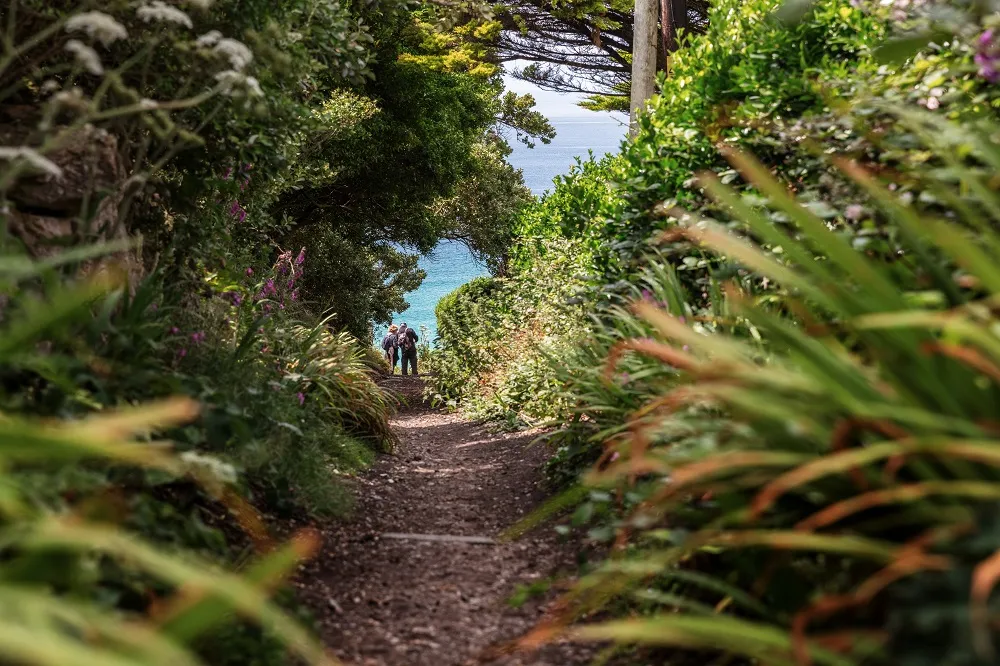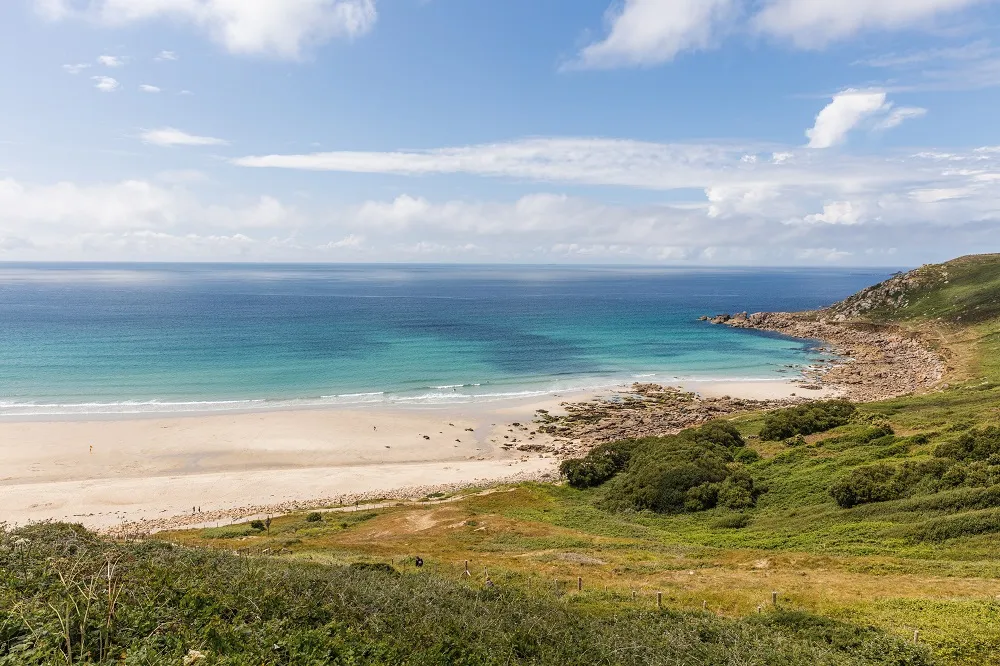 Gwynver beach
If you're craving some peace and quiet, Gwynver beach is the spot for you. Whether you're up for picnicking on the sand, catching some waves on your surfboard, or simply basking in the sun's warmth, Gwynver offers the ideal setting to unwind and recharge. Flanked by sloping cliffs and rocky coastal path, this beach offers a sheltered sunbathing experience.

Coast path
Once you've cooled down in the blue waters, head out along the coast path, marked by nature trail signs, which winds around to Sennen Cove. This path is slightly rocky and rugged, with a bit of clambering involved, but its more than worth it for the views as you make your way around towards Sennen.
Dolphins are known to populate this spot, so keep your eyes peeled as you stroll.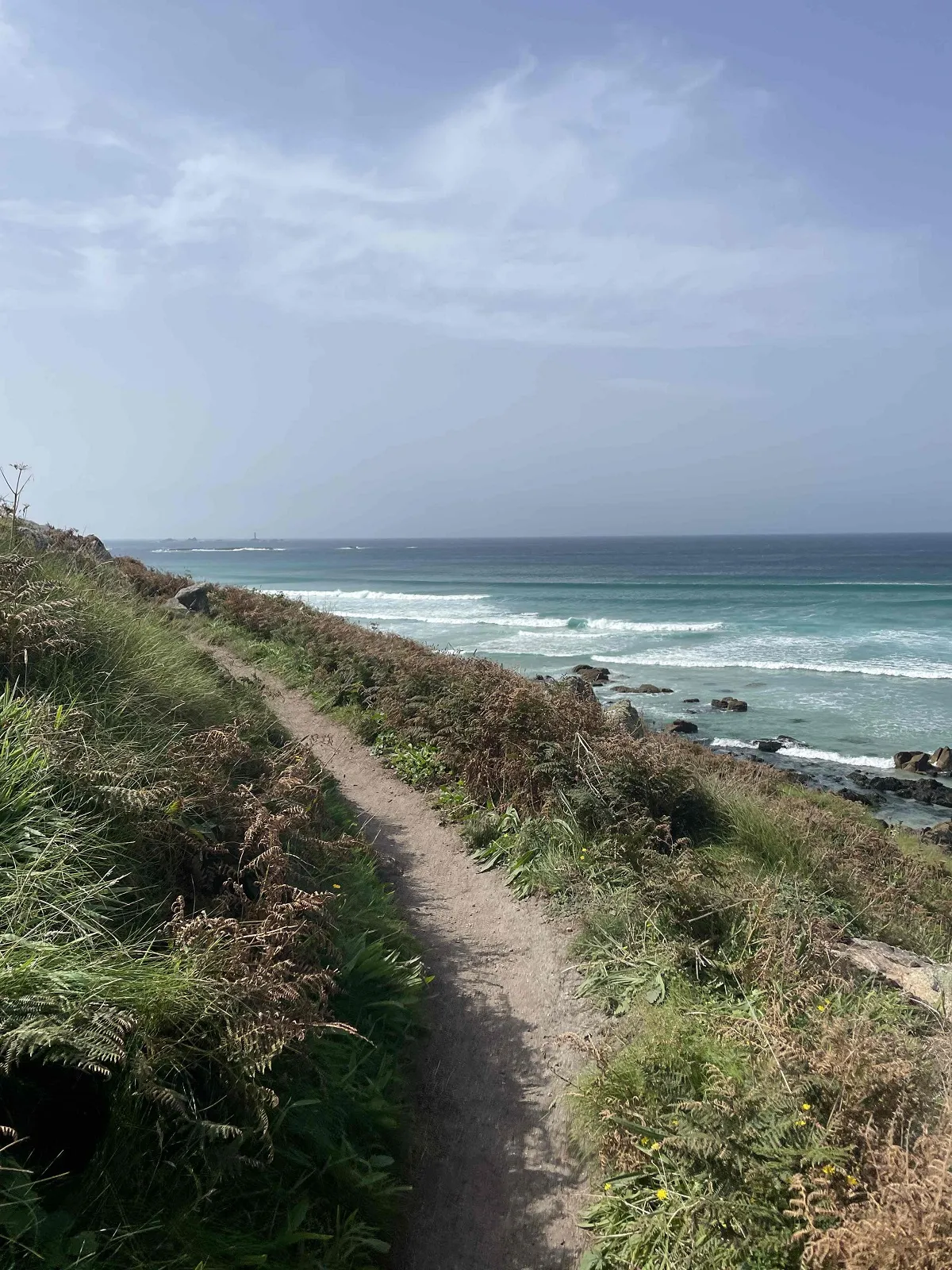 Sennen Cove
You'll arrive at Sennen Cove through the small sand dunes and sea grass. Here, you can stop for another beach nap or paddle, hire surf equipment and take to the waves, or tuck into some snacks and drinks on the sand. This cove is perfect for kids, with its small beach streams, plenty of wet sand for bucket and spade play, and gentle waves between the lifeguard flags, great for bodyboarding.
Sennen village
From the sand, you're close to any kind of traditional beach food or drink you fancy. Walk just a few steps up to The Old Success Inn, a 17th century pub with a large beer garden overlooking the sea. Here, you can sip some local ales, tuck into a pub lunch, and dolphin watch under a parasol.
Head to the Round House & Capstan Gallery, a unique circular art gallery with lovely views through the crooked windows. Here you can pick up some local artwork to take home with you, or get inspired to do some painting of your own during your stay.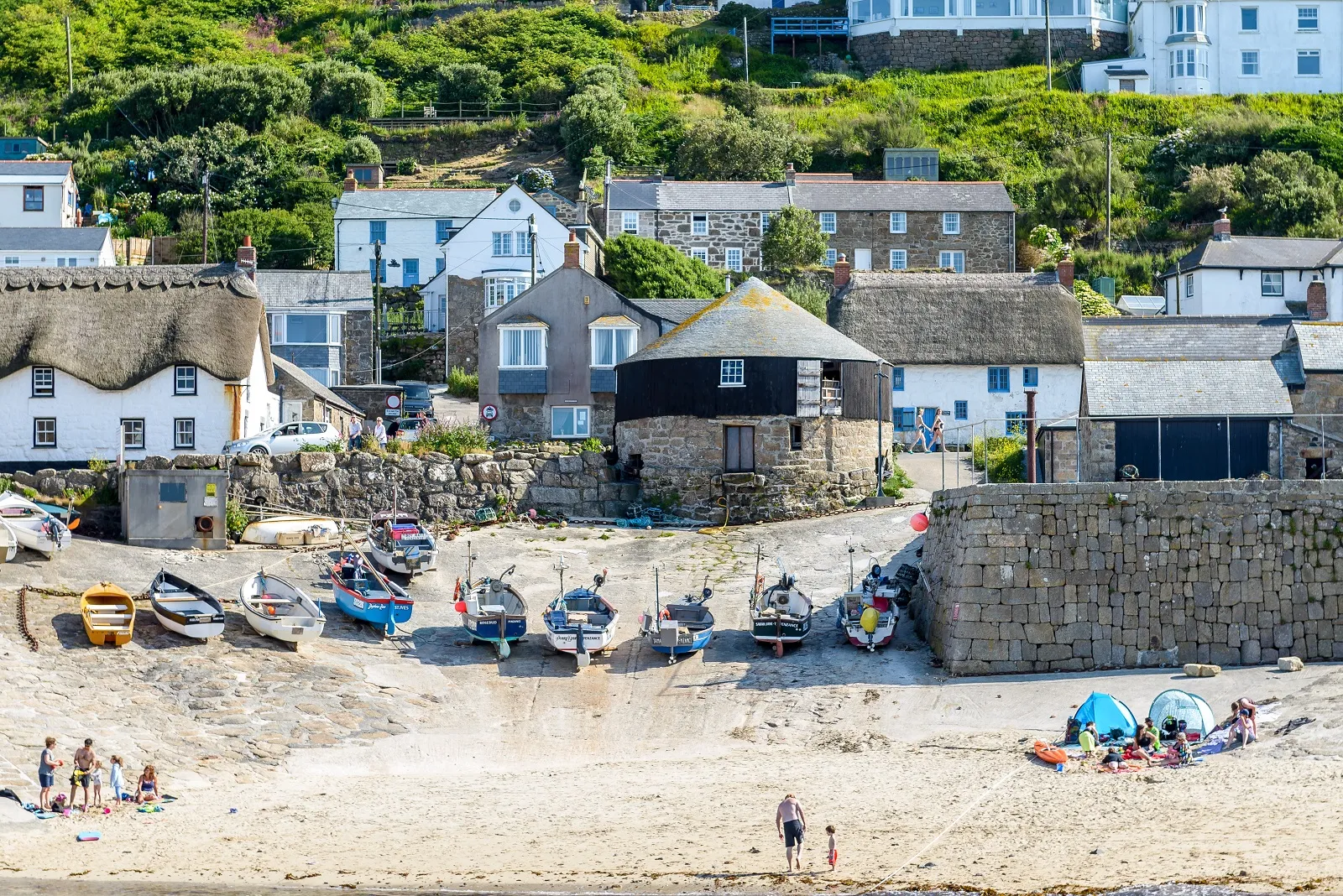 It wouldn't be a trip to Sennen without enjoying some fish and chips. Tuck into the very best locally caught haddock, with lashings of salt and vinegar, either in one of the old-school seafront diners or taken away and enjoyed on the sand.
Day trips nearby
Sennen is in a prime position in West Cornwall, a short drive from some of Cornwall's most famous attractions and some lesser-known beauties. If you're staying here for longer, plan a day out and see what's nearby.
Land's End
Just a pebble's throw away from Sennen, Land's End is an iconic landmark that marks the westernmost point of mainland England. Take a stroll along the cliffs and snap some photos at the famous signpost – it's one for the Cornwall bucket list.
Minack Theatre and Porthcurno
Discover the magic of the Minack Theatre, an open-air amphitheatre perched on the cliffs overlooking Porthcurno beach. Starlit evenings are best spent watching a show here, snuggled under a blanket.
Porthcurno beach below is a dream on a summer's day, with hues that echo the greens and blues of the Maldives.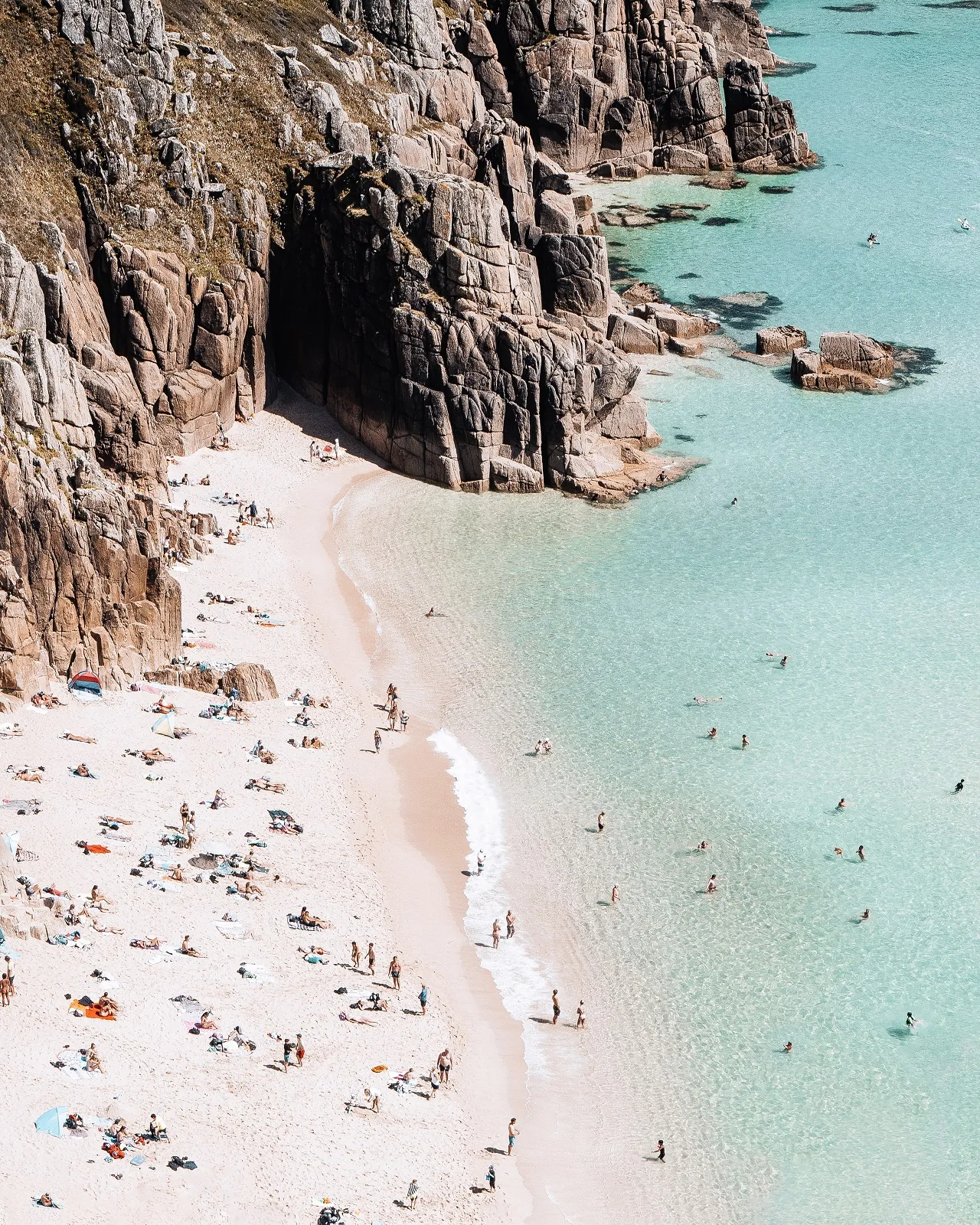 Mousehole
A short drive from Sennen, Mousehole is probably the closest you'll get to the fully traditional fishing village atmosphere. Cobbled streets conceal tiny art galleries, delis, a local post office and makeshift plant stalls. You may also be able to purchase the catch of the day from a fisherman if you time it right.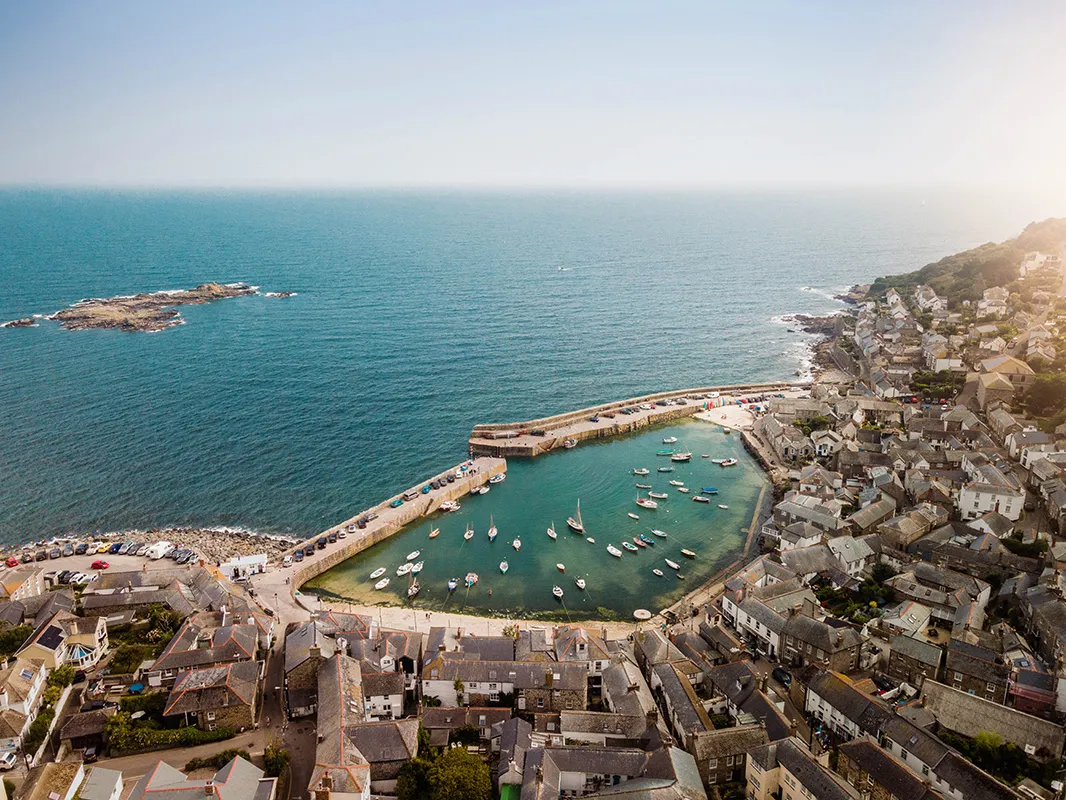 Penzance
This beachy art deco town is home to a colourful array of bars and restaurants, alongside a lido and geothermal pool for 1950s style bathing.
Visit Sennen and stay in one of our retreats nearby, with easy access to beach life.