Summer days await at Carlyon Bay, an up-and-coming location which breathes a new life into the conventional beach day. With calm water and a tropical backdrop, this hub of activity has something for everyone. So, dive in and see what Carlyon Bay has to offer….
Browse our Carlyon Bay retreats to experience beach living at its best.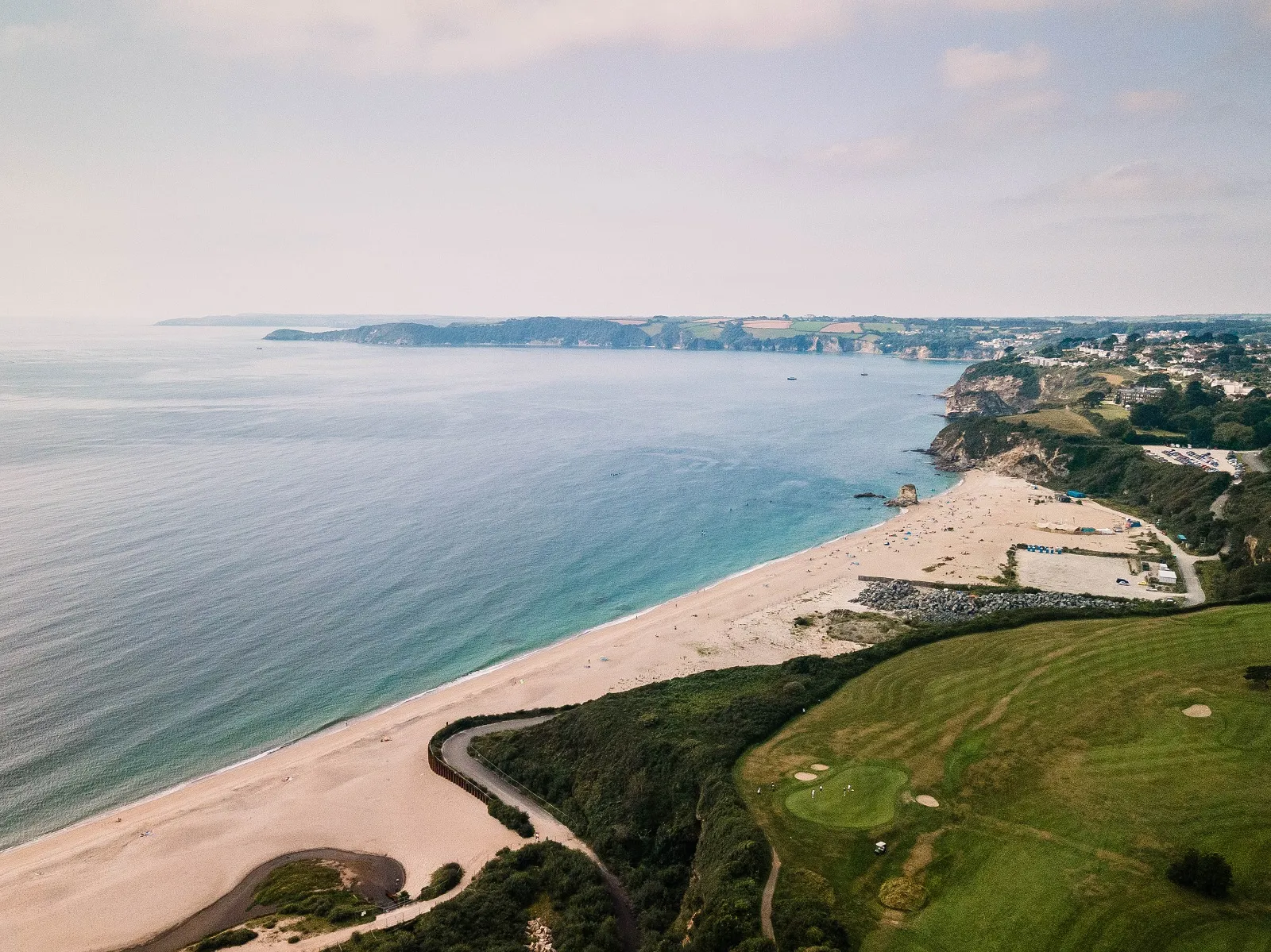 Wildworks new show, I AM KEVIN, is coming to Carlyon Bay for two weeks, from Saturday 6 to Saturday 20 August. It's entertainment, right here on the sand.
I AM KEVIN is an outdoor promenade show, directed by Mydd Pharo and created with the communities of Cornwall. It is suitable for ages 12+, perfect for a family day on the beach. Dark, humorous, fiery and honest… 'I AM KEVIN' is a provocation to rediscover the power and possibility that lies beneath the surface of us all. This summer, Wildworks invites you to let your imagination run wild on a journey of impossibility. It's a bedtime story to set the world on fire.
Ensure to follow Wildworks on all their social media platforms to catch a glimpse of the show and stay updated on all things I Am Kevin.
Tickets start from £14. Book now at wildworks.org.uk.
Where better to channel your inner peace than on the beach? Start your day with lungfuls of sea air and the sound of the waves, helping to clear your mind and energise your body. Every Saturday you can join Beach Yoga with Emma, just £10 per person with under 14's half price. Emma runs a 60 minute restorative guided practice which will strengthen your muscles, stimulate your metabolism and increase serotonin levels. Each session is then followed by an optional sea swim.
Book with Emma here.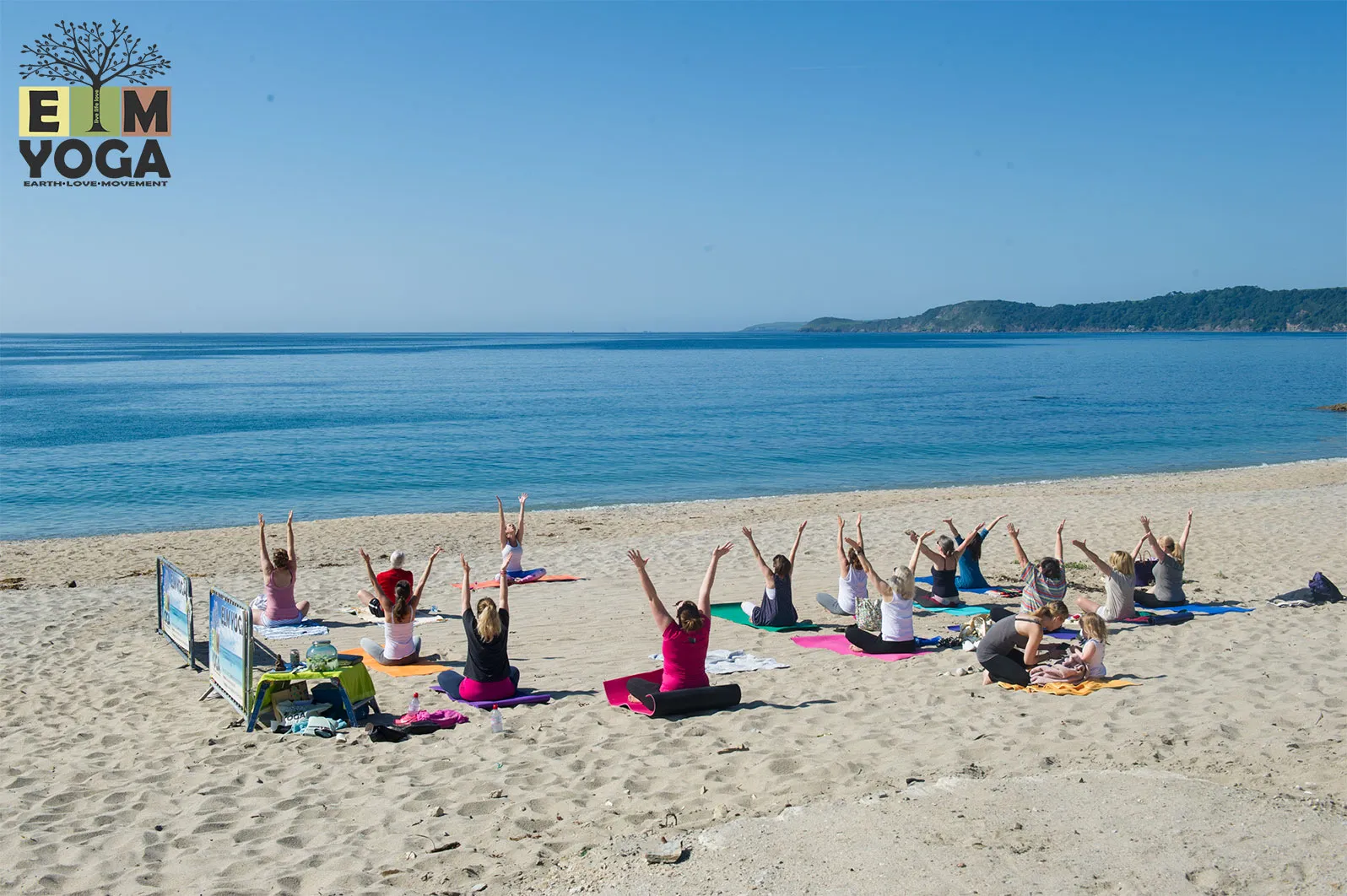 Image credit: Elm Yoga
Every summer, Carlyon Bay hosts a vibrant pop up food festival, serving up the tastiest street food and fresh sea food. Sample world flavours and local vendors, from the Harvester Seafood Shack, Jasper's Kitchen for stonebaked pizzas, and gourmet burgers. Best enjoyed in your hands, on the sand. 
Keep up to date with what's on here.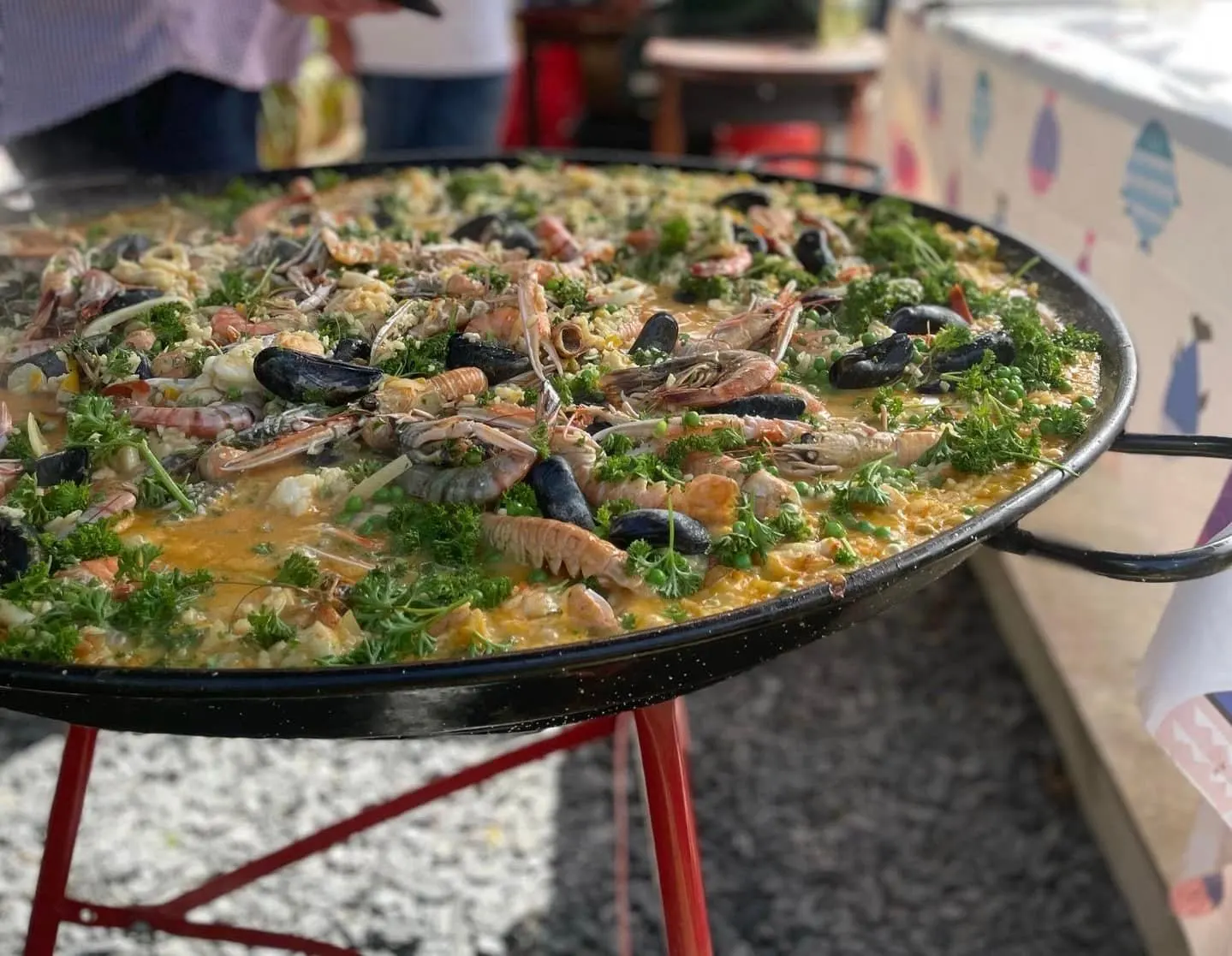 Image credit: Harvester Shack
To accompany your beach evenings is a busy schedule of live music throughout the summer. Enjoy a variety of bands, DJ nights and acoustic performances from local musicians, the perfect entertainment whilst you enjoy a chilled drink on the sand as the sun goes down. Find out more about what's on here.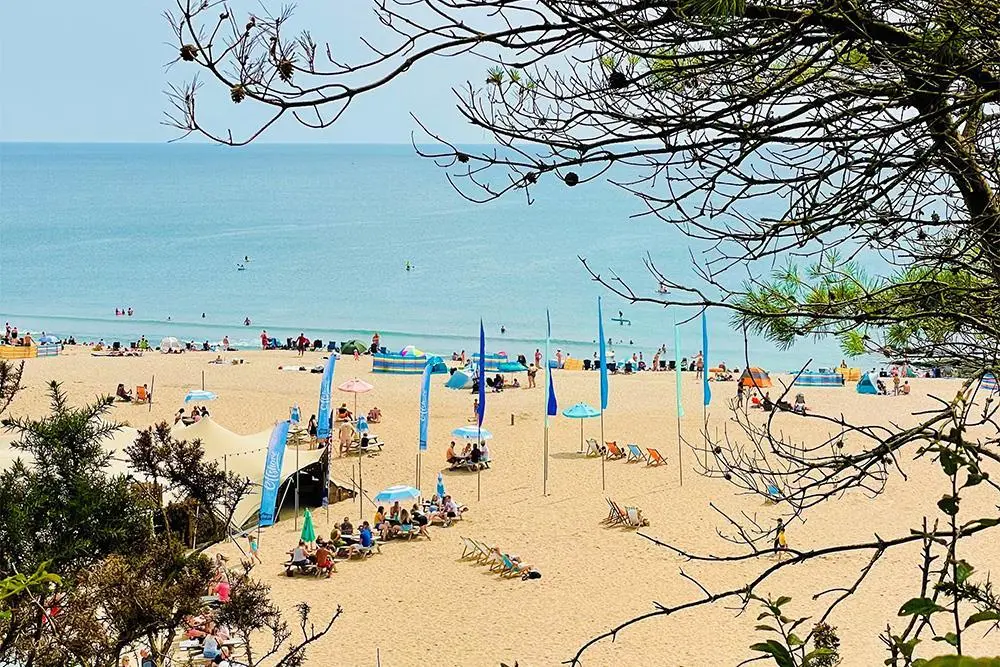 See the coastline from a new perspective and get your heart beating in the ocean spray. Cornwall Waverunner Sarafi's mini jet ski safaris are an adrenalin-filled way of exploring the bay, with the chance of spotting sealife such as dolphins, sunfish and seals. You can choose to ride solo or share with a friend and head out with the guidance of an experienced instructors, who will show you the ropes of riding the jet skis and take you on the best routes round the shores. Just remember to hold on tight!
Waverunner mini jet ski safari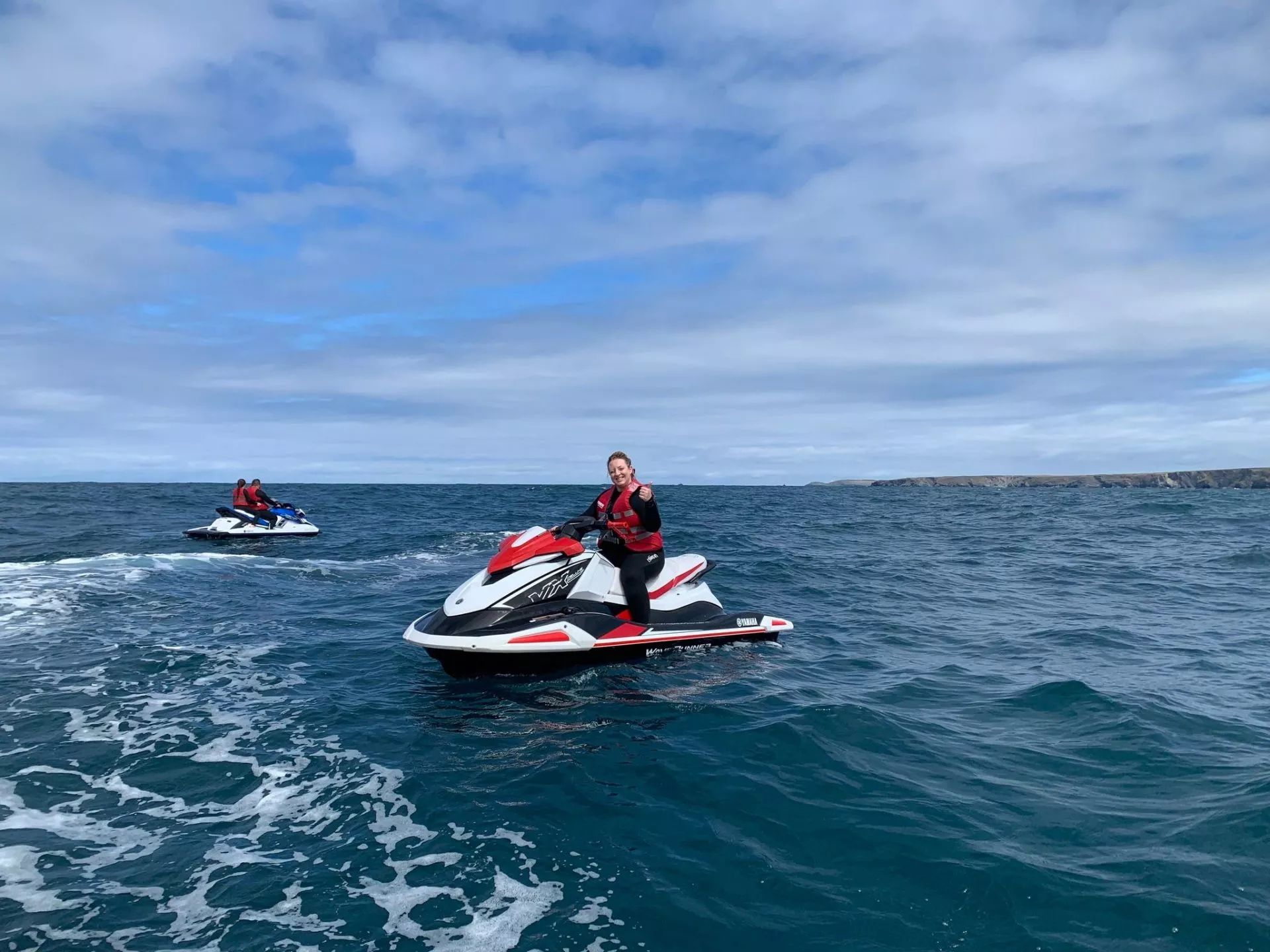 Swimming and snorkelling
Carlyon Bay is on the south coast, meaning it benefits from generally calm waters and minimal swell. This makes it the perfect spot for wild swimming and snorkelling, the perfect activities to get closer to nature and indulge your senses in the sea. We'd recommend dipping at first light, when the beach is quiet and the sky is still streaked with the pink and orange hues of sunrise. It's beach bliss.
Read our blog on wild swimming here.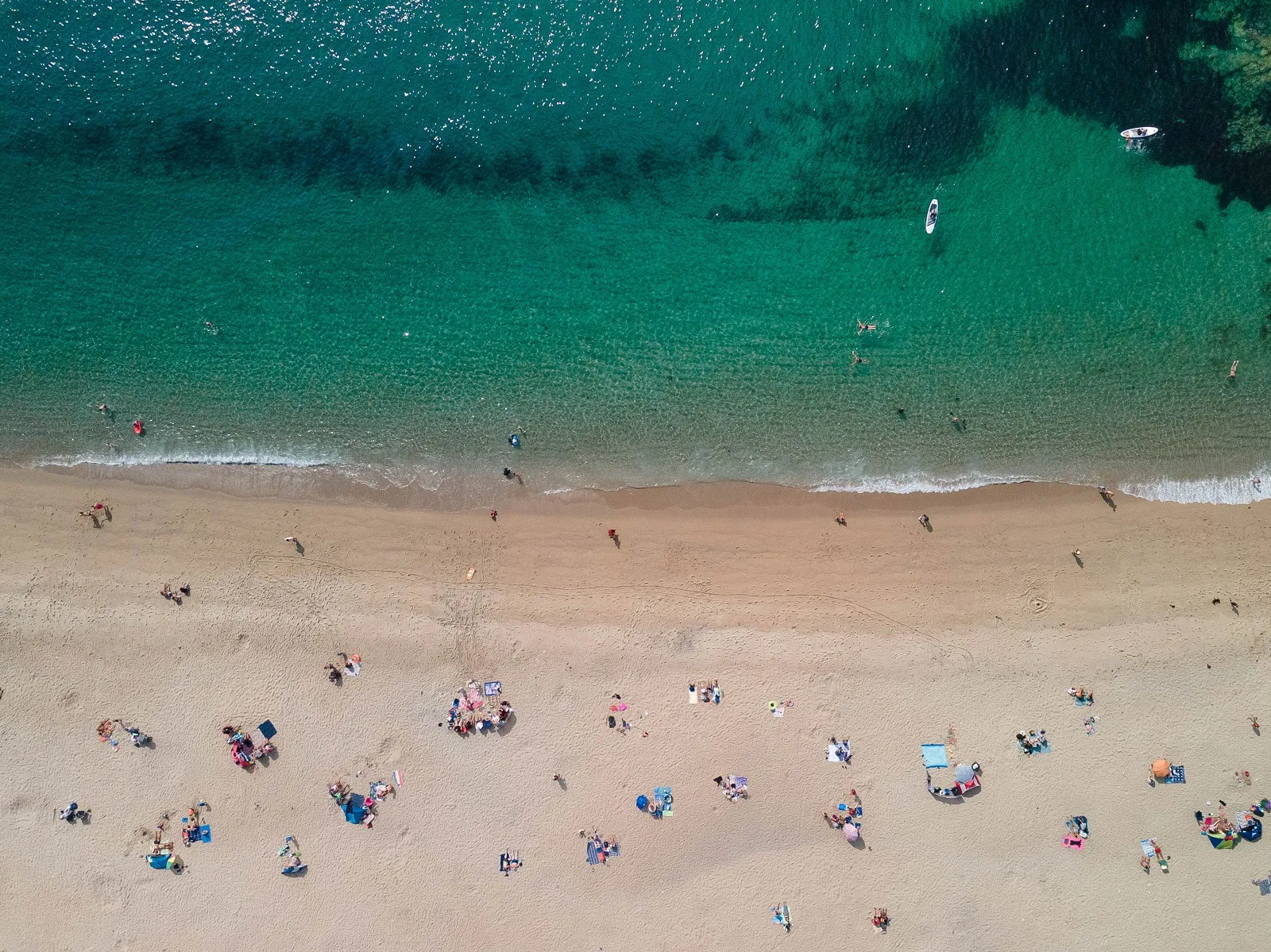 Find a retreat in Carlyon Bay and experience it for yourself.