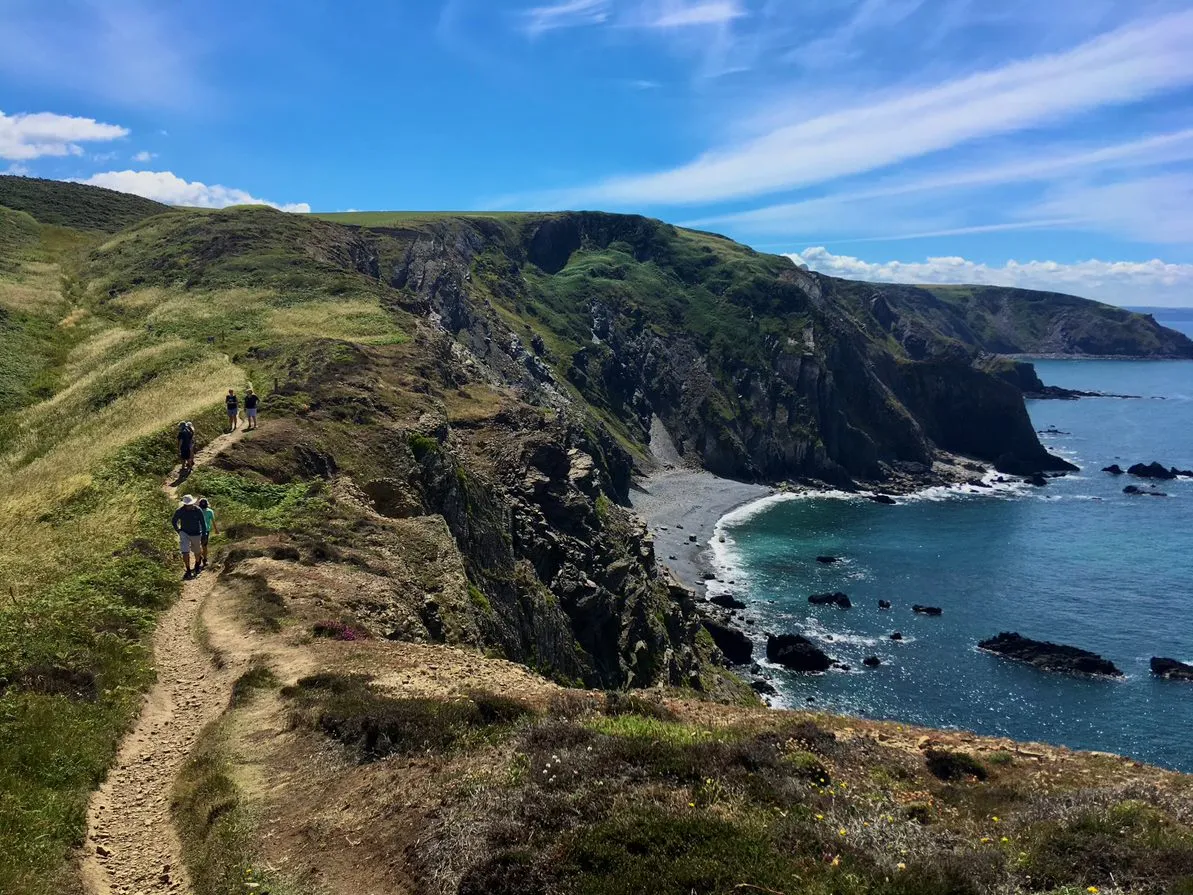 A guided walk on the Morwenstow cliffs by David Myers
The phrases "off the beaten track" and "hidden gem" are often used to describe Cornish beaches and villages, which, upon arrival to the teeming carpark, are evidently anything but. However, Cornish wildnerness guide David Myers would like to introduce you to a place which might well be Cornwall's best representation of the above terms.
There's a good chance that you've never heard of Morwenstow, the wild and windswept coastal parish at the extreme North end of the county, and there's a good reason why – it's literally not on the map (well, a lot of them!). The postcard below is a great example: the 7-mile stretch north of Bude has been chopped off, an unwieldly inconvenience to the map maker.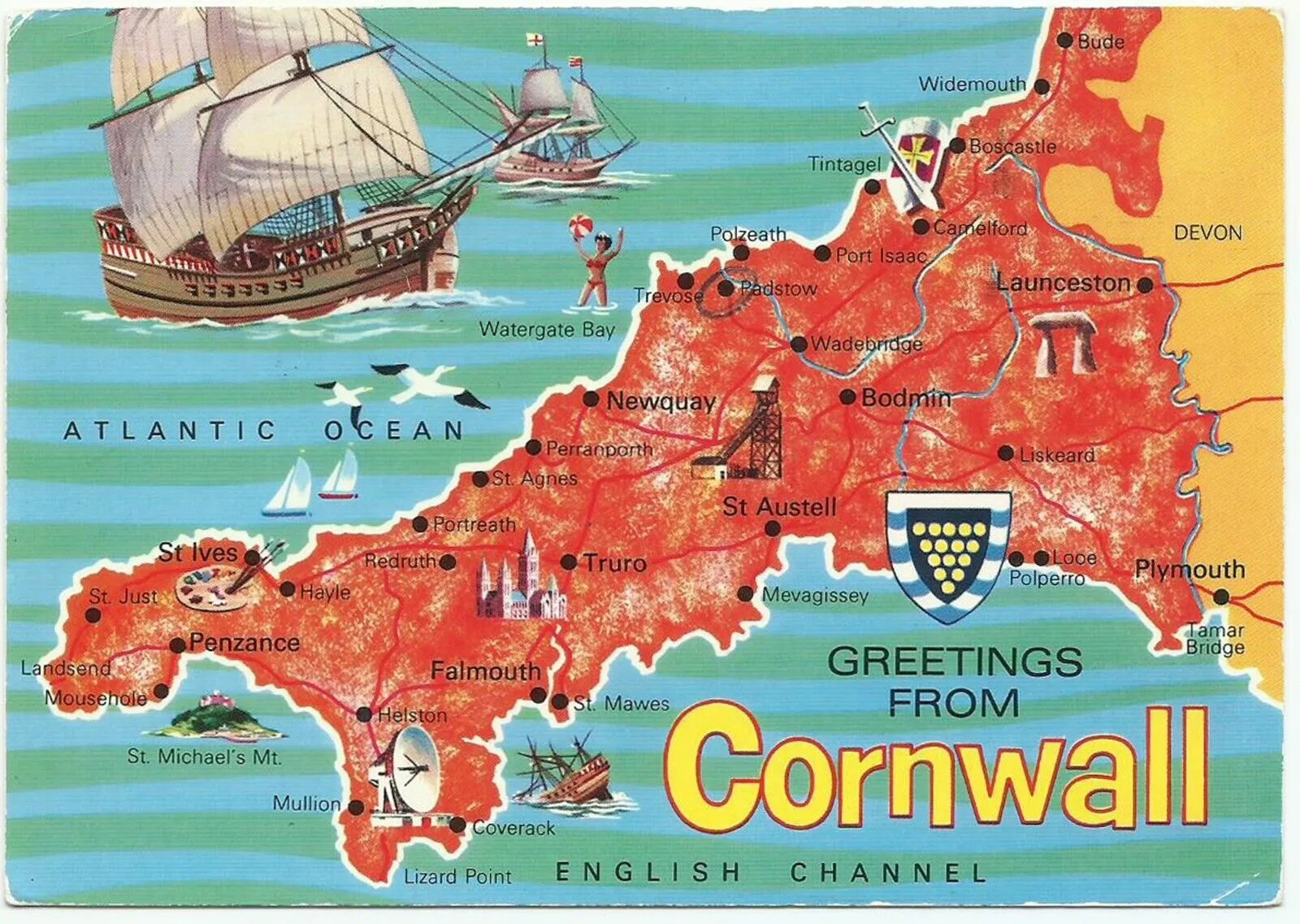 This isn't a negative, far from it. It's a unique quirk about the area which only adds to its feeling of remoteness. An hour's drive to the nearest dual carriageway, and a further half-hour more to the closest motorway and proper train station, you really have to make an effort to get to this place. But those who do will be rewarded with some of the most unspoiled, stunning and quiet stretches of coastline in the South West. On a sunny August bank holiday, if there are more than 5 people on some of the beaches it's classified by the locals as busy.
There are no settlements on the Morwenstow coastline, just a string of remote beaches and coves, towering clifftops and rugged coastal scenery. The only building you will encounter is a tiny cabin, constructed in 1843 by an eccentric vicar from the salvaged timbers of a ship wrecked on the jagged rocks far below. It's been standing there defiantly for the past 180 years, surviving all manner of storms the Atlantic has thrown at it, and serves as a visual reminder to the area's wild history of shipwrecks, piracy and smuggling. Even the local pub, the Bush Inn, owes its name to a code the smugglers used to distinguish friend from foe.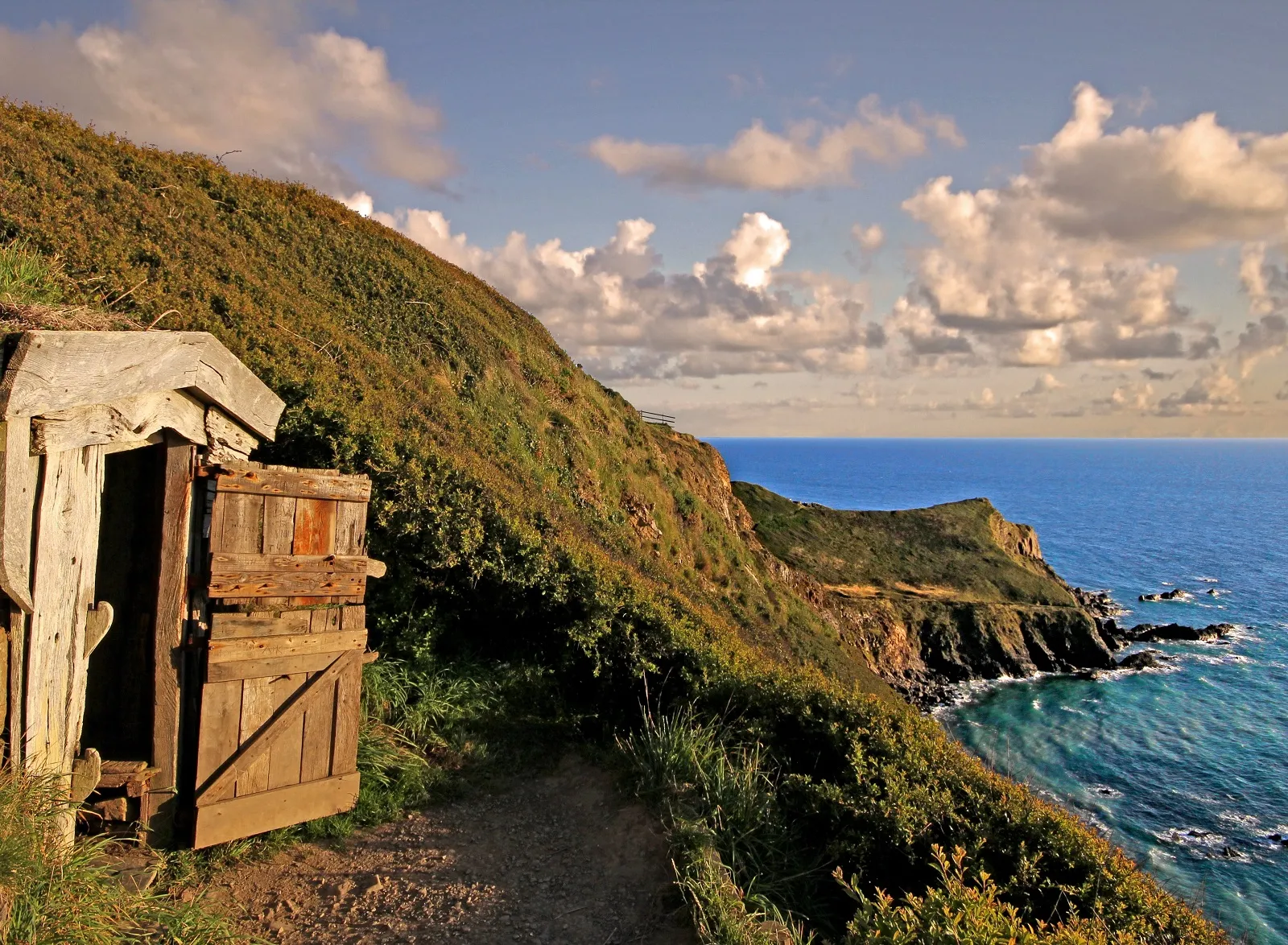 Hawker's Hut by David Myers
That's not to say the coastline is all that this area has to offer. You can head inland up one of the many deep, wooded valleys, surrounded by ancient oaks. It's a paradise for walkers and trail runners, with the vast network of paths leading into the parishes of Welcombe and Hartland, forming a network of hundreds of miles of adventure, where you will most likely not encounter a soul.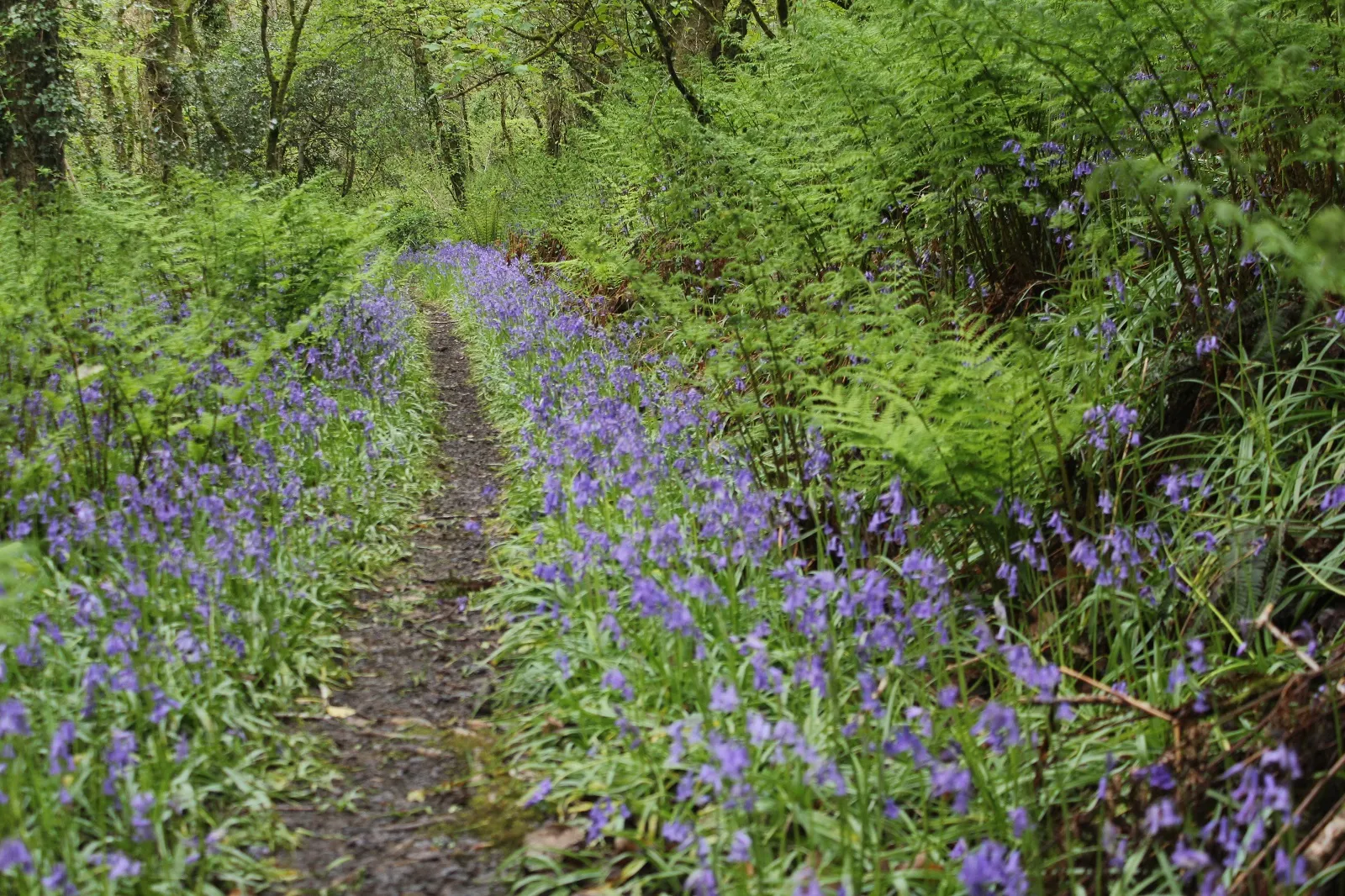 Bluebell lined woodland trail by David Myers
If cycling is more your thing, the quiet country lanes make an excellent way to explore the area. An electric bike, hidden beaches, a 13th century pub and a tearoom all combine to make an unforgettable day out.
If you'd to experience perhaps Cornwall's best kept secret then visit www.davidmyers.co.uk or Instagram @davidmyersguide. David is a wilderness guide and Morwenstow native who offers guided walking, trail running and electric bike trips in the area, for people who want to experience the quieter side of North Cornwall and Devon. From easy one-hour history walks, to challenging all-day and multi-day adventures, there's something for everyone.