POLO ON THE BEACH
THREE DAYS. THREE POLO MATCHES. PLENTY OF FUN.
Polo on the Beach is taking a breather for the next couple of years.
Unfortunately they have not been able to find a suitable weekend date to run the event due to the tides. After ten years they are going to use this time to develop some new Watergate events.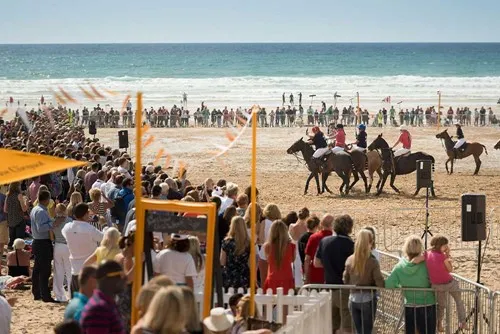 BOOK YOUR ACCOMMODATION FOR POLO ON THE BEACH