Thinking of booking a trip to Newquay and not sure the best things to do around the area? We're the experts of the Cornish coastline and Newquay in particular is our home, being the closest beach town to our origins at Watergate Bay. Home to seven unique beaches, including one of the most famous surfing beaches in the world, Fistral beach, this vibrant north coast town isn't short on beauty.
But beyond its sandy shores also lies a buzzing culture of food, shopping and events, making it a great holiday destination for everyone from families to couples to solo explorers. Here's our handy guide on the best things to do in Newquay.
Watersports
Newquay is known for its surfing, but its also a great place for plenty of other watersports too. Head to Newquay Activity Centre in the heart of the town to try your hand at coasteering, kayaking, bodyboarding, super stand up paddleboarding and more. Or, try jet skis at Lusty Glaze beach. It's sure to get your heart racing….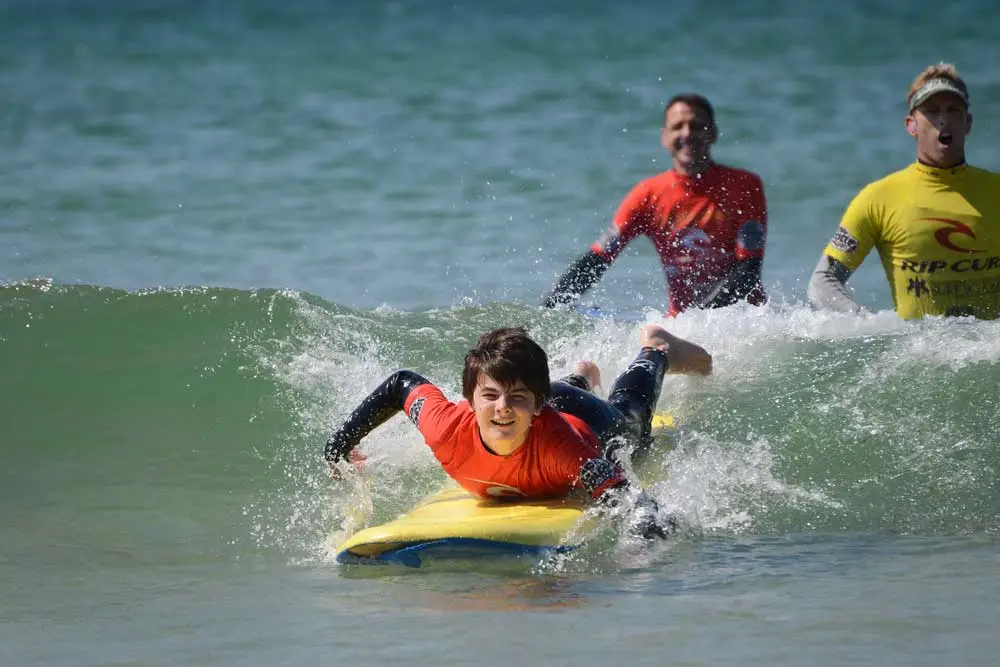 Walk in fisherman's footsteps
Newquay is rich in fishing heritage, and the famous Huer's Hut which sits on the cliff top near Fistral is a symbol of this. Historically, this hut was used as a lookout point for the huer to alert the town of the arrival of pilchard shoals, by crying out to nearby residents. You can take a spectacular walk, starting at Fistral beach, going along the sand, around the cliff path and past the Huer's Hut, a great vantage point to gaze down on Newquay's bays below, before continuing around the working harbour and onto Towan beach. This way, you'll walk fisherman's footsteps whilst taking in some of the most scenic viewpoints in the area.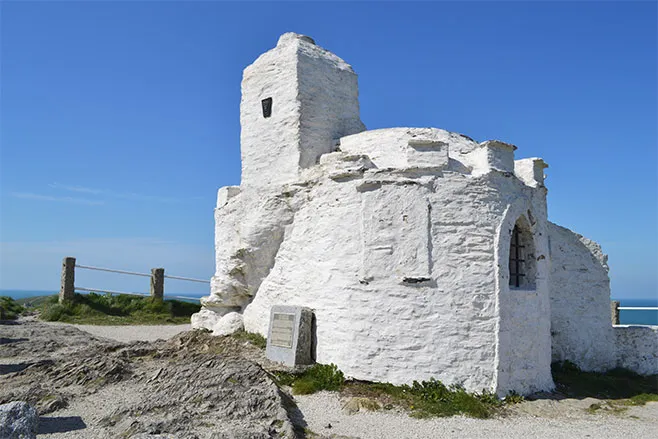 Take a dip
Newquay harbour and the surrounding bays are also great spots for a cold water swim. Since the Covid closures and lockdowns, sea swimming in Cornwall has rapidly grown in popularity as a way to get some feel-good hormones throughout the winter, and the trend is still thriving. Newquay harbour is ideal if you're looking for a safe, sheltered spot- just be careful not to swim too close to the harbour entrance, where fishing boats are regularly going in and out.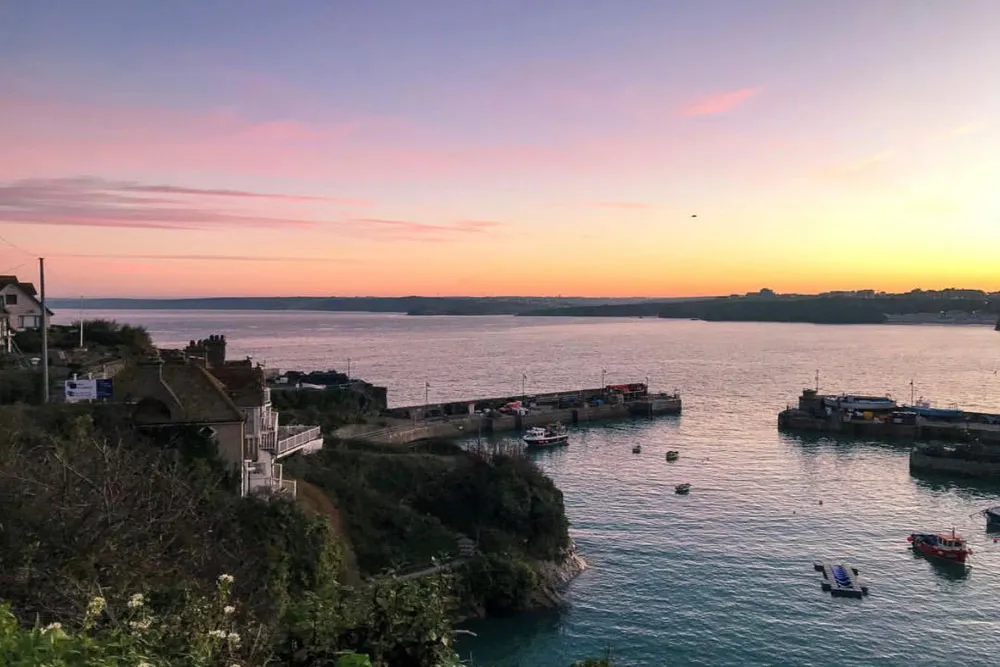 Dine on the sand
Newquay has plenty of delectable eateries with sea views, such as The Fish House, overlooking Fistral beach, and The Colonial, on the sand at Tolcarne beach. However, in sunny months the temptation to spend every moment on the beach is strong, and therefore Newquay's Boathouse, down at the harbour, is the perfect balance. What started as a few pop ups next to the restaurant overlooking the water has become a permanent street food set up, where you can order takeaway or sit on benches right by the tideline and enjoy the flavours of Mexico, Jamaica and Cornwall from the variety of vendors. They regularly host DJ evenings too, so you can get that Ibiza beach feeling whilst you eat.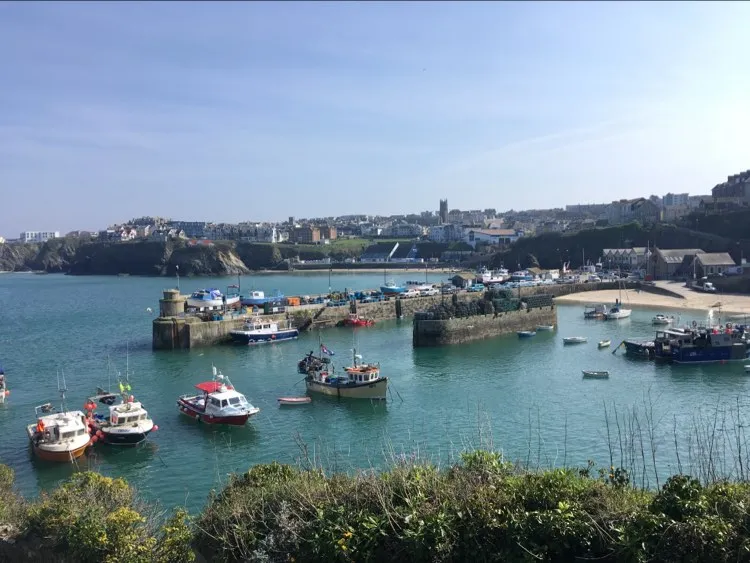 Indulge in some spa therapy
Coastal walks and sunbathing are relaxing, but if the natural elements have inspired you to take your indulgence further, head to one of the town's spas for a day of restoration. The Headland Hotel has recently opened its new Aqua Club, featuring an outdoor heated Sunset Spa pool, jacuzzi and Vitality Pool for hydrotherapy with a sea view. For something a little more outdoorsy, try Water and Stone Nordic spa, tucked away in the centre of town. With a wood-fired sauna, cedar wood hot tubs and an ice-cold plunge bath, spa days take on a new meaning and invigoration is key.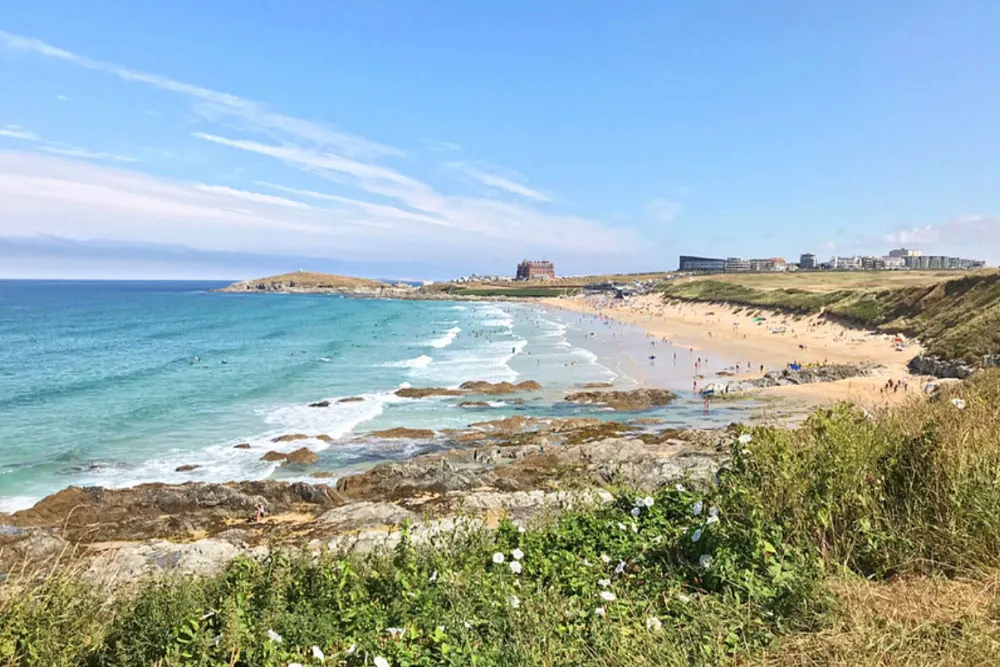 Boat trips
Head down to the harbour for an excursion on one of Newquay's many boat trips. Choose from a sea safari where you can explore the beautiful coastline and spot wildlife; a mackerel fishing trip where you might catch something for dinner; or an exhilarating speed boat trip around the bay to get your heart racing. Look out for the hungry seals waiting to see what you've caught as the boat comes back in! Trips can be pre-booked online, or at the kiosks down on the harbourfront.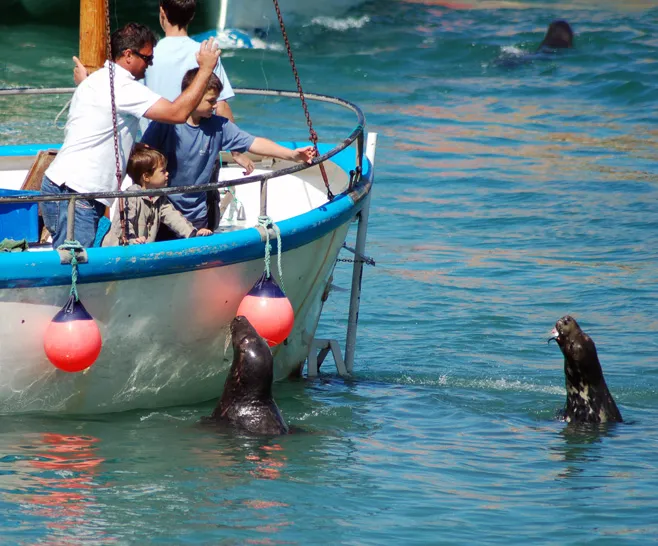 Horse riding
Are you a family of animal lovers? Head to Trenance Stables, where you can ride ponies along the sands of the River Gannel in Newquay. The perfect activity to enjoy a sunny day in Cornwall, taking in the breathtaking scenery whilst trotting down the river bank. Trenance Stables put on lessons for all abilities, so even if you've never tried horse riding before you're still guaranteed a fun time. See more of what they offer and book onto a lesson here.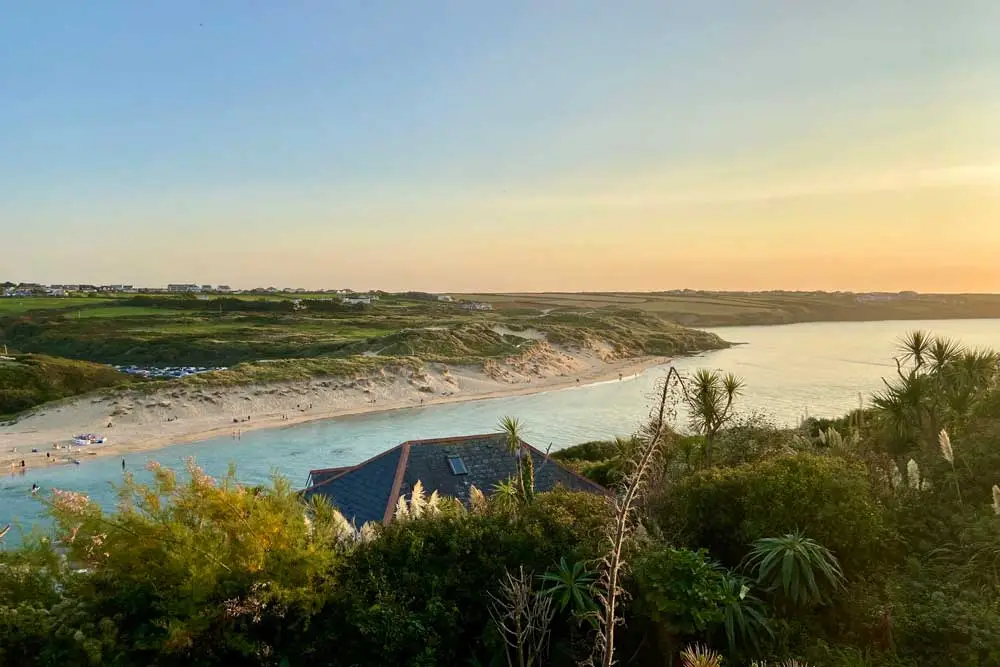 Browse our special offers page to secure your stay by the sea for less.