Is it time to take your work on holiday? Could a place by the sea be just the place to right the professional balance, giving you a new perspective on the daily routine and a fresher focus? We spoke to three coastal workers to find out how it affects their working life…
The world of work has had many cycles of change, but in the last couple of years workers have experienced one of the most dramatic shifts, from working from home to hybrid working to work from anywhere.
It's time for an aworkening to these new possibilities. Taking your work away to the sea could be more than just a change of scene. We caught up with three professionals working on very different projects and businesses to find out what being close to the sea means for their working life.
Studio by the sea
Artist Kitty Hillier recently started working exclusively from her studio looking out to the Penryn River as it flows towards the sea. It's a tidal stretch with a shifting landscape, and bustling boat community right on the doorstep. Whether it's a fleeting encounter with a Redshank, to making a new home in a boat – "like a giant sculpture really" – being this close to the water has an important role to play in Kitty's work.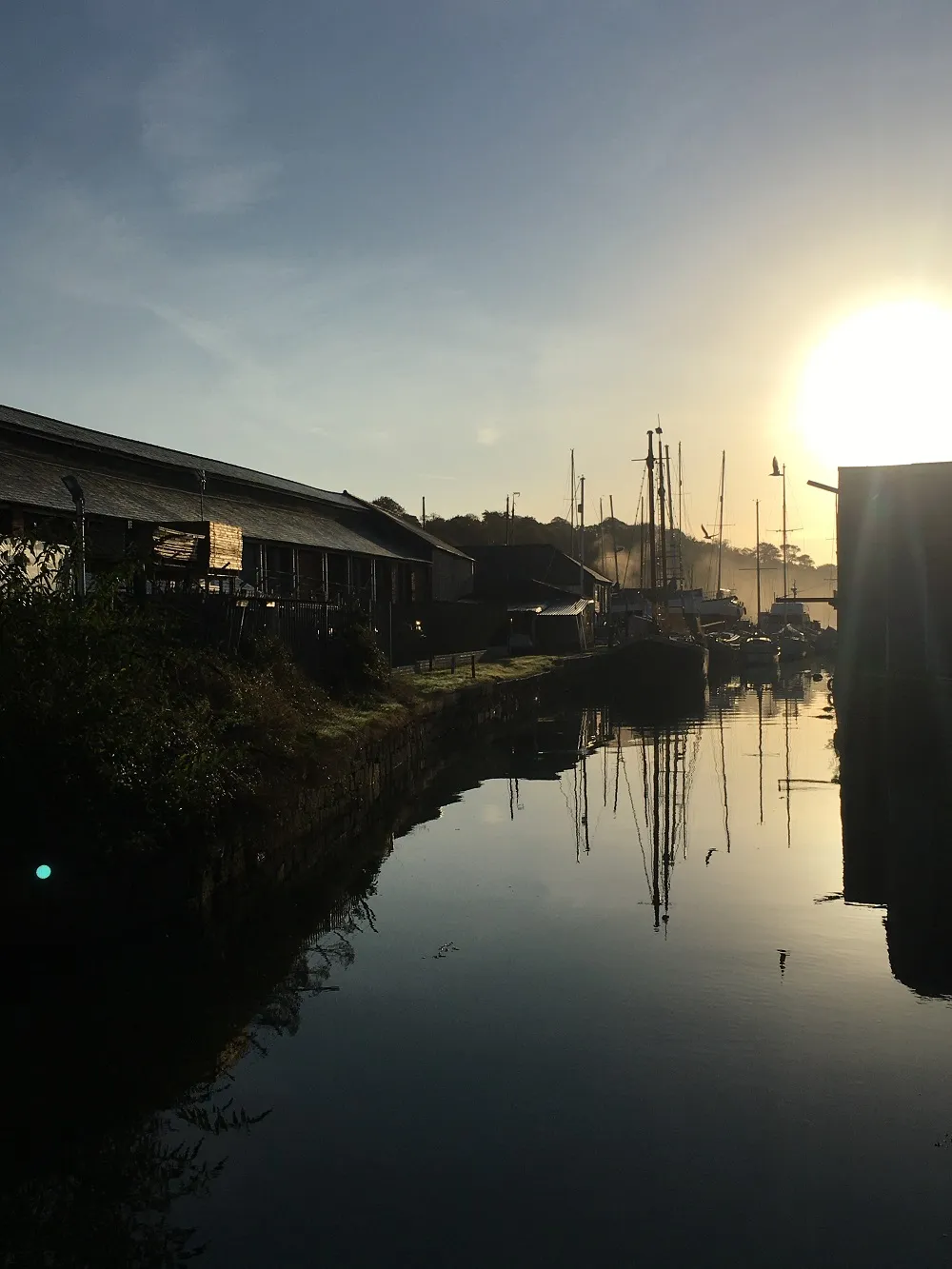 "During the day, a key part of my practice is walking. From here, I can get on to the coast path straight away. In the spring and summer, when I open up the main door of the studio, I can see all the way through, down the river," says Kitty.
"All year round, I feel very close to the tides, and the weather. If it's really windy, I'm tuned into that: what's happening around me, the sounds and direction of the wind. One of the boatyard community will let me know if we're expecting a really high tide, when the water can come in just past the studio door.
"I'm constantly collecting stuff, starting points or something that helps me resolve a painting. On the coast path between here and Flushing, it's often very quiet, and particularly at low tide you have these amazing encounters with wildlife; it massively informs what I'm making."
As well as the solitary time watching the coastal wildlife, or on focused work in the studio, there's the bustling boatyard and vibrant artist community round the corner.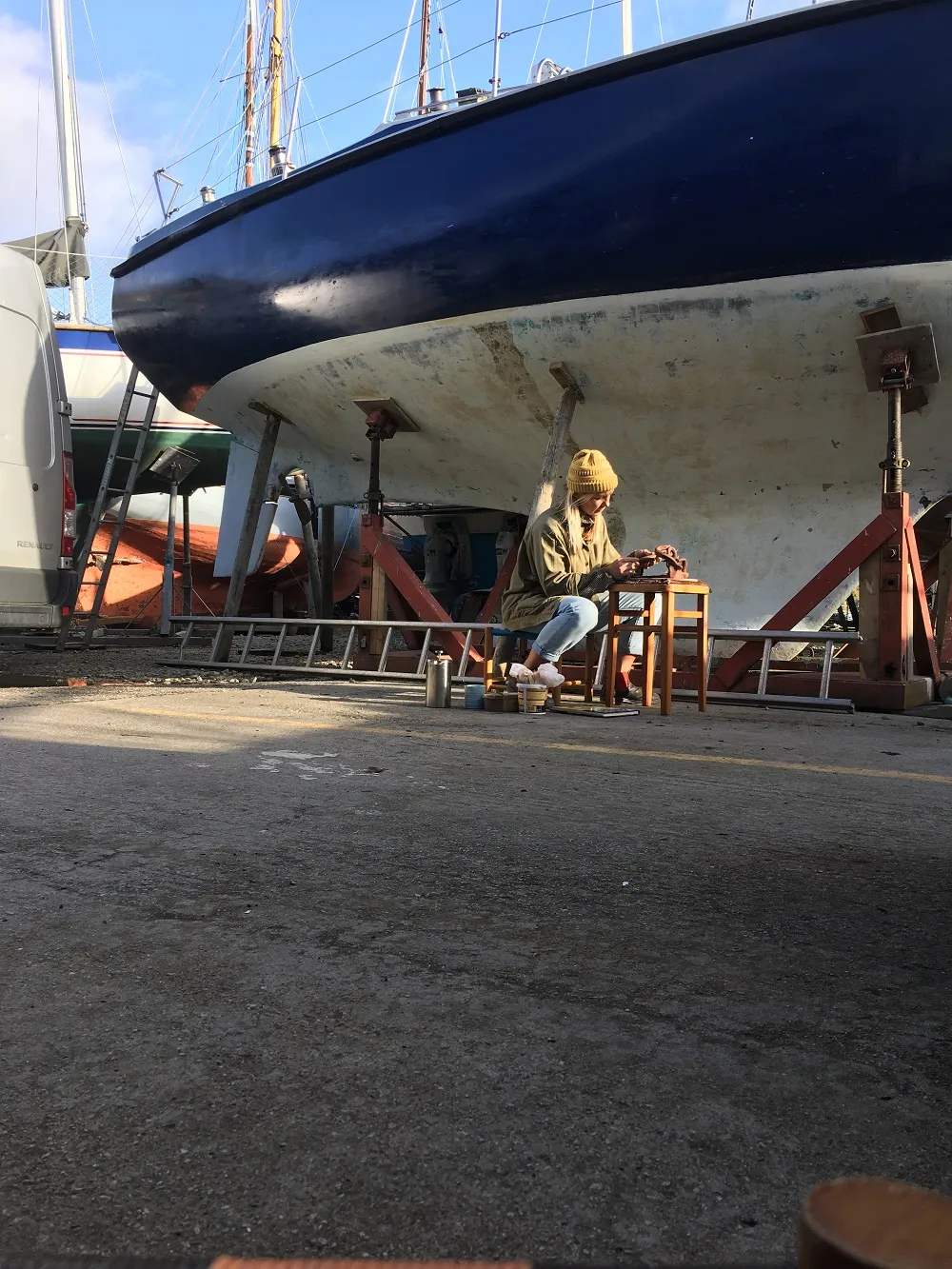 "The boatyard here is wonderful, everybody is helping everybody else, whether it's helping you carry something or giving you some advice; it's a great community.
"Not far from me are Jubilee Wharf, Fish Factory and Grays Wharf studios and art galleries, where I have shown my work and I've done workshops. Since I started working here, I have collaborated a lot more and I regularly meet up with artists in these locations."
Discover Kitty's work and workshops – with St Ives School of Painting and Grays Wharf – at https://kittyhillier.co.uk/ and on Instagram @kittyhillier
Seaside growing
Beside Little Petherick Creek and overlooking the Camel River as it flows into the coves and bays between Rock and Padstow, Ross Geach's workplace is Padstow Kitchen Garden at Trerethern Farm.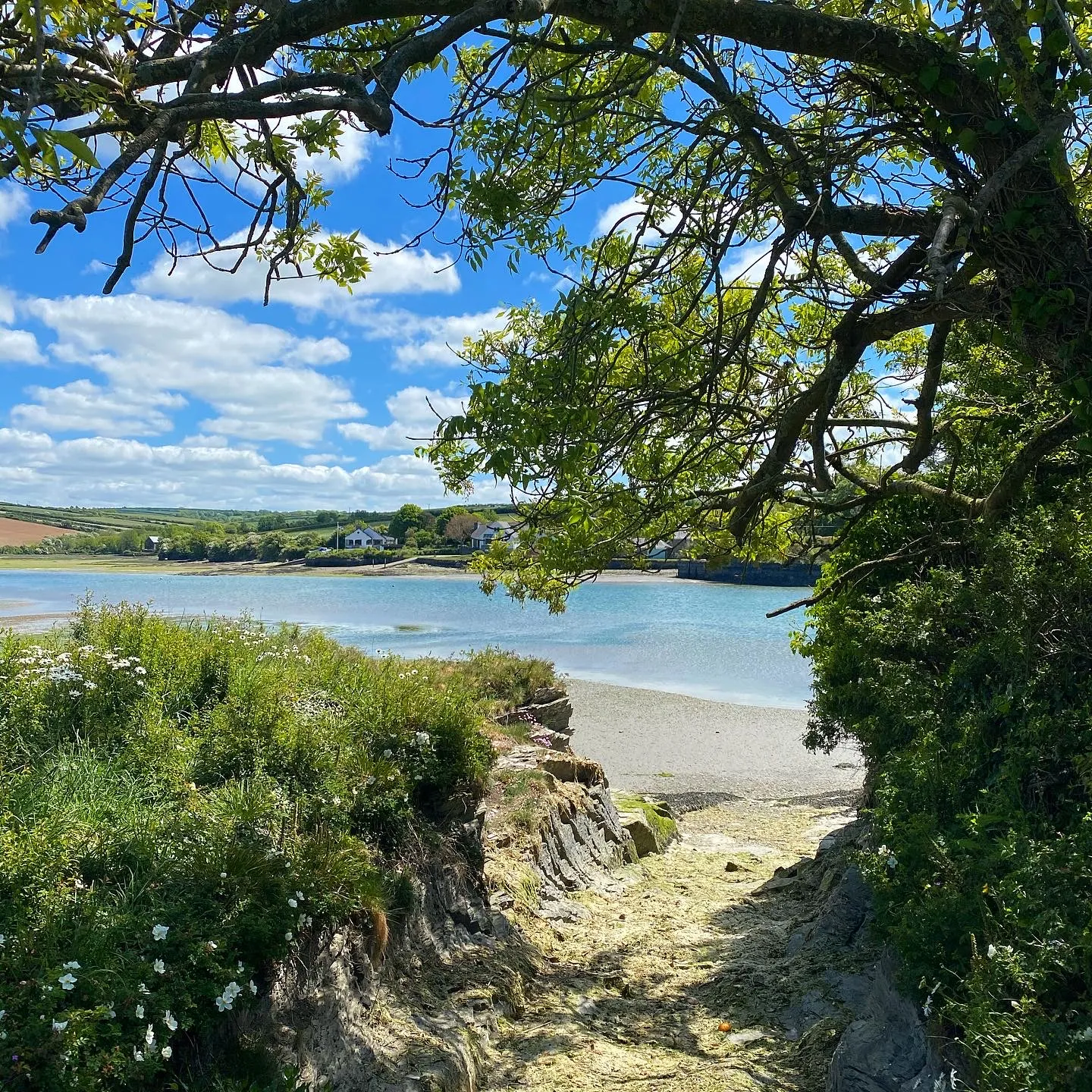 Image credit: Gemma Shapcott
There must be something in the sea air by the creek, as well as supplying a selection of the best eateries in the area with a bevy of local, seasonal produce – from salad leaves to renowned sausages – the kitchen garden's honesty box farm shop made it into the Financial Times magazine How to Spend It's top 50 food stores in the world in 2021.
"The farm has been in my family since the 18th century," says Ross. "Initially I trained be a chef with Rick Stein, but I enjoyed being on the farm more than the kitchen; being outside, with lovely views, what's not to like. So I started growing here and its turned into quite a big kitchen garden; it's around 7 acres now."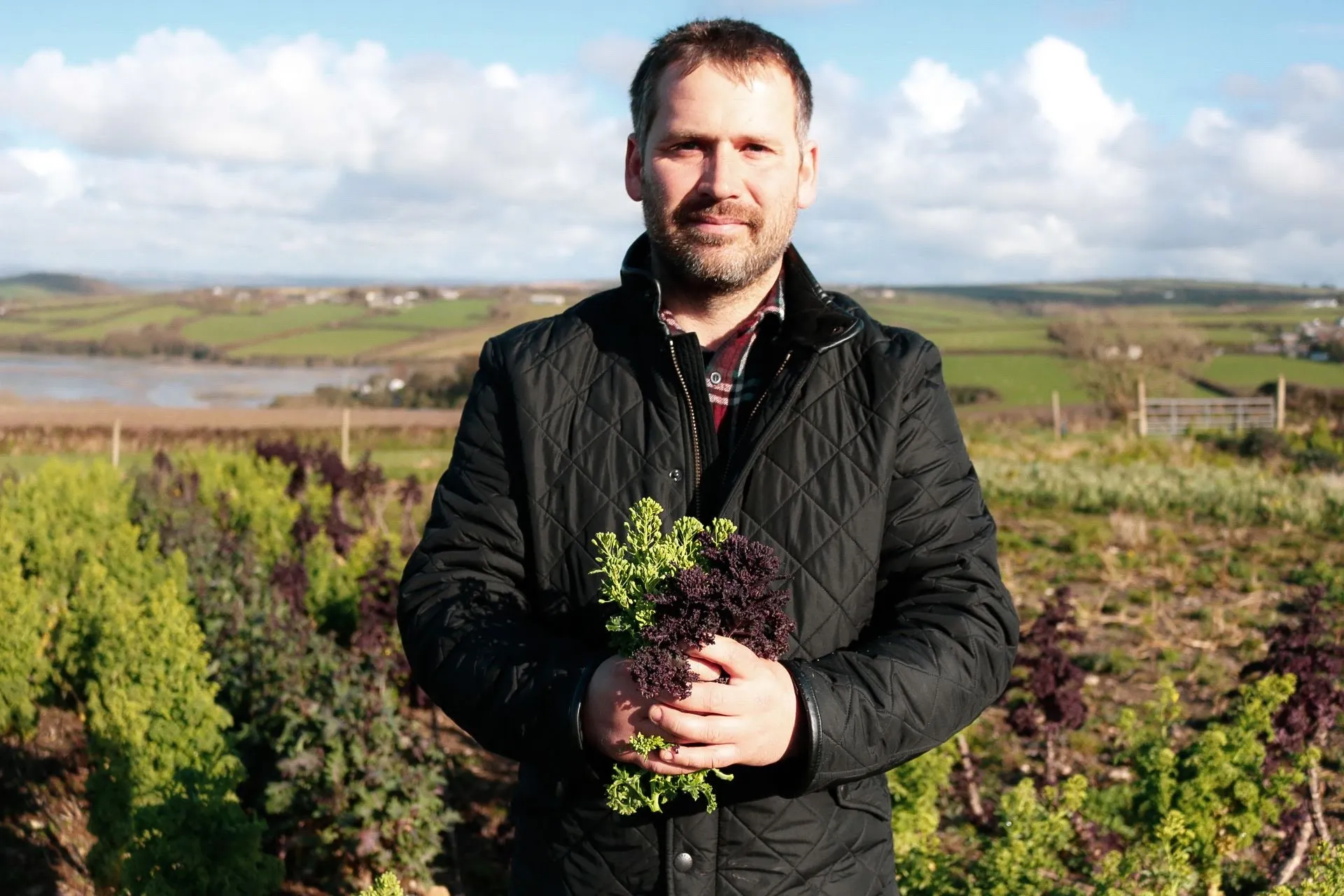 Image credit: Gemma Shapcott
The exposed coastal position of the farm dictates the pattern of work. It means "beautiful views, down to Rock in one direction and over to Bodmin Moor in the other", but often challenging weather conditions for growing. "Nature has a really good way of evening itself out. I've really noticed that over the ten years of working in the garden. If you have a really bad start you have a longer season. If you have a really good, early start to the season you'll probably have a shorter growing season."
The farm is workplace and space to get away from it all. "We do spend a lot of our time on the farm. My partner and kids, we'll go out into the farm to have tea on a bench; it's completely quiet, with no one else around."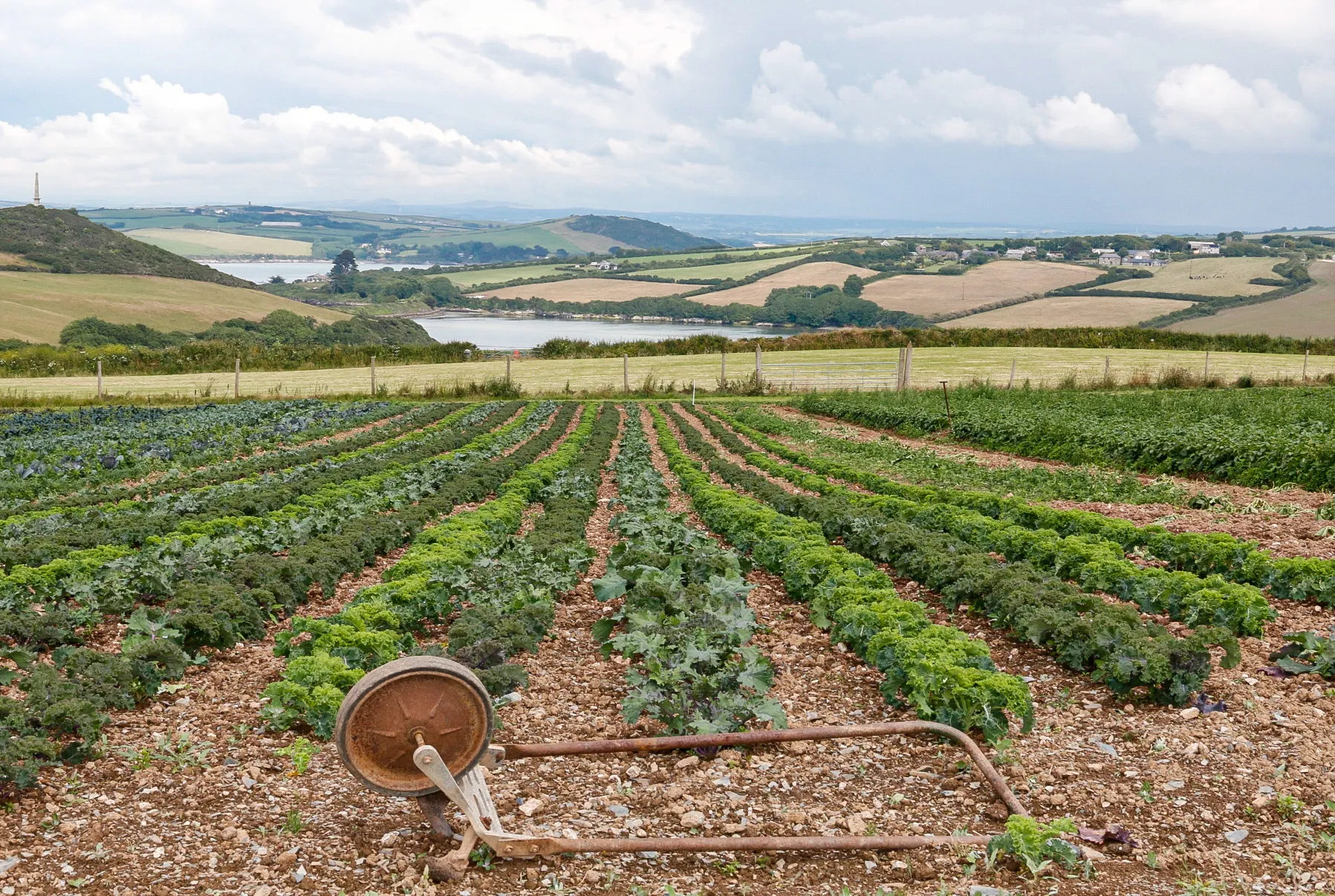 Image credit: Gemma Shapcott
When he's not soaking up the vista from the fields, Ross heads down to the quieter spots along this popular stretch of coast to find a "rock to sit down, with a beer, and make the most of watching the tide come in or go out" or will head out on the water in the family kayak.
The Padstow Kitchen Farm Shop is open 7 days a week from 08.30am to 2.30pm during the winter months, with extended hours in the spring and summer.
Free your workflow
No matter what you're working on, finding the space to think freely is essential. Novelist and non-fiction writer Wyl Menmuir's home office is a mile from the beaches of Cornwall's north coast. A world of constant change, the sea is a dependable source of creative inspiration, mental space, exercise, rest and much more.
"If I'm stuck with a plot, or I need to solve a creative problem, I won't find that at my desk."
"It's a rare day that I don't see the sea for one reason or another. It might be for inspiration. If I'm stuck with a plot, or I need to solve a creative problem, I won't find that at my desk," says Wyl. "I get myself out to the sea. It's something about being able to see the horizon; the whole environment of it helps me to get into this creative space."
On the other hand, when Wyl is taking a break from work, he goes for a coastal run, surf or swim to take him away from concerns he has or whatever is on his mind. It's a cure all, "I use it for pretty much everything," he adds.
He's spent the past few months finding out it's not just him, discovering "almost as many reasons to spend time by the sea, or in the sea, as people" for his first non-fiction book The Draw of the Sea. While scientific researchers have made recent discoveries about the mental health benefits of spending time near or in blue spaces, Wyl's study – out on Aurum Press in July – is concerned with the human stories of the myriad relationships we have with the sea.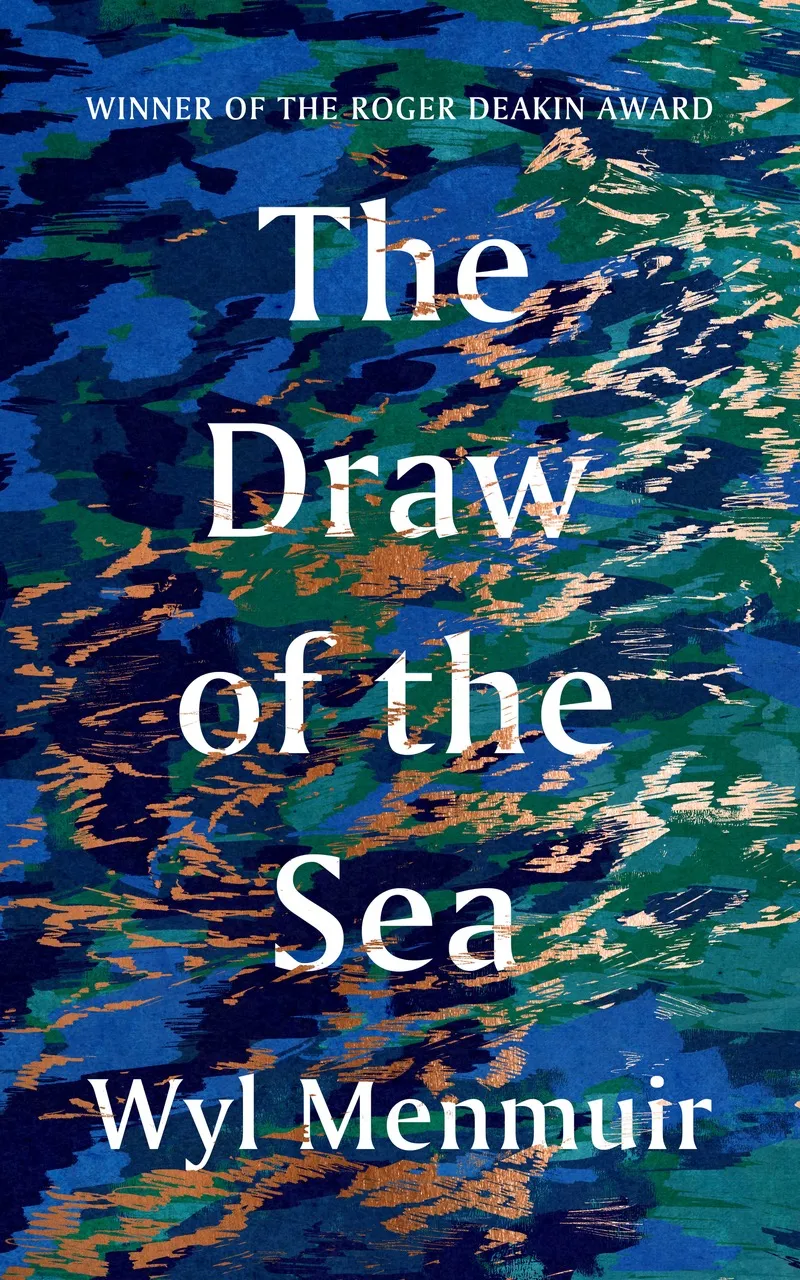 Image credit: Aurum Press
Out swimming with cold water swimmers, he discovered more about the primal relationship we have with the water, "there is this sense that the cold is uncomfortable, but there is this physical draw, a dependency on that cold-water reset." It's also somewhere where we relinquish control: "The sea is always reminding you that you have no control – and that can be freeing."
Find out more about Wyl's forthcoming book The Draw of the Sea, published in July 2022 and available to pre-order now.