With the summer season well and truly underway, Cornwall's restaurants are busier than ever. During your visit, why not escape the crowds and enjoy the delights of the county's seasonal produce from the comfort of your own holiday retreat?  We have compiled a list of the best private dining experiences in Cornwall, with options ranging from canapes to BBQs, romantic meals for two to large family feasts, inviting you to enjoy a fine dining experience like no other.
Angels in the Kitchen
These private chefs are completely client led, with no two meals ever the same. Therefore, if you are looking for a fresh, unique and innovative approach to private dining, Angels in the Kitchen are your go to. They cater for events of all sizes, including canapes, sit down meals, weddings, family celebrations, buffets and more.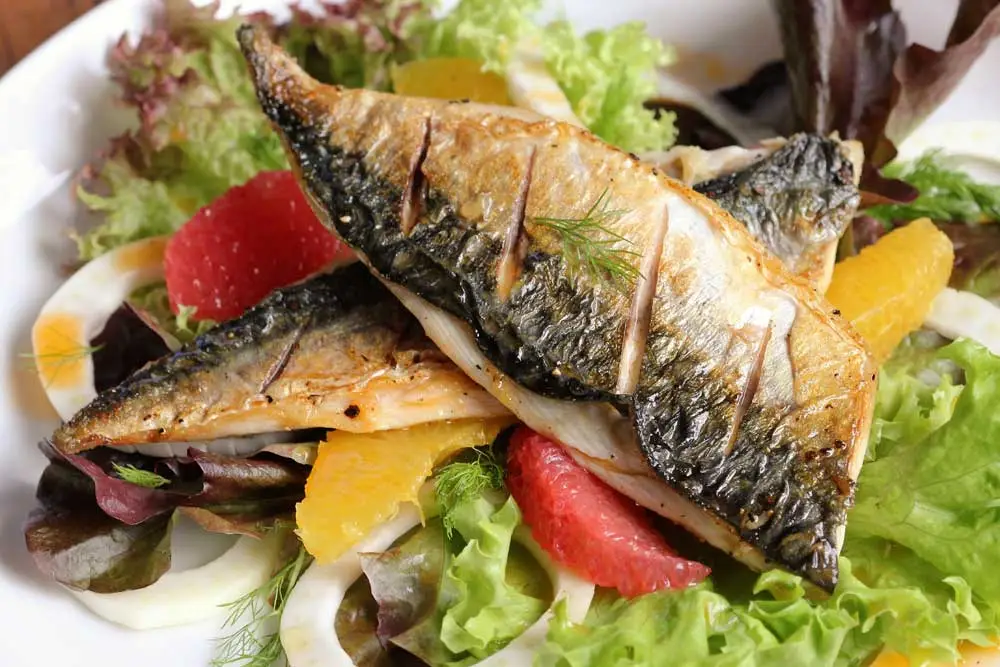 Duchy Chef
Duchy Chef are highly esteemed in Cornwall for their creative, high quality and mouth watering private dining services. Start with scallop, artichoke, chorizo and compressed sea purslane before moving onto a main of Cornish Sea trout, Bok choy, Thai Cornish crab broth, rice fishcake… we can almost taste the sea salt. Offering three to seven course menus, a night with Duchy Chef is guaranteed to be of restaurant quality.
Dine with Iris
For something slightly more laid back which still encompasses the bespoke dining experience, try Dine with Iris. Her take on 'posh picnicking' includes a delicious seasonal grazing board, pillows and rugs, themed flowers and more, all of which is set up and packed away for you. Just pick a location of your fancy, from your favourite scenic clifftop to a cosy beach nook, and Dine with Iris will take care of the rest. You can also add on additions such as a private yoga class before you eat or live music to accompany your picnic- its truly a Cornish fairy tale scene.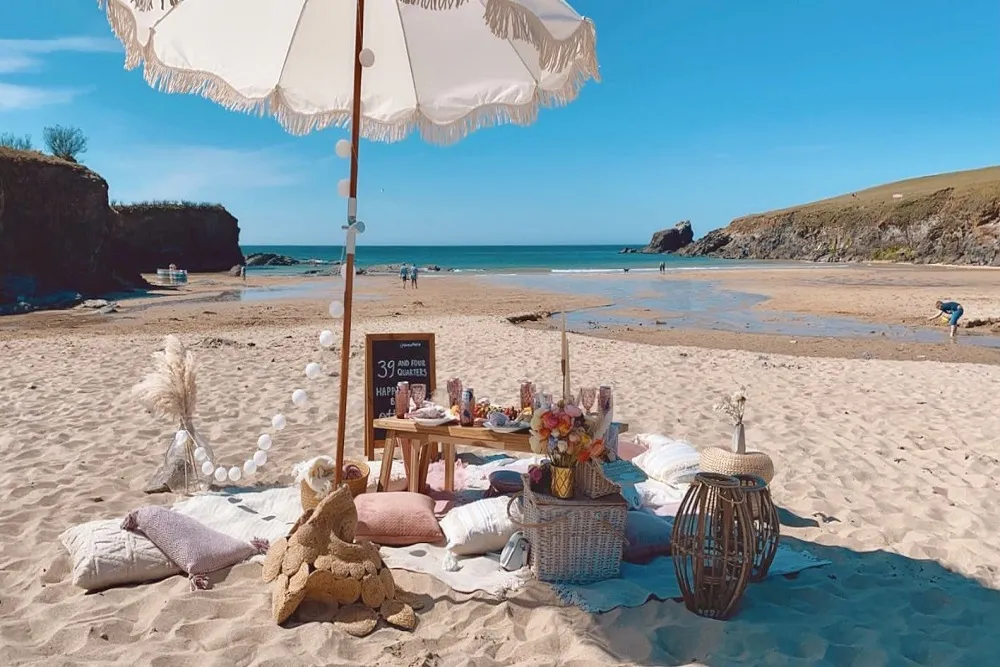 Chef Natasha
Taking inspiration from world cuisine and her experience of cooking in French Ski chalets, Chef Natasha is on hand to provide you with an effortless dining experience which will allow you to sit back and enjoy the delights of your holiday retreat as you await your food. Choose from the finest tasting menus or a more relaxed wood fired BBQ dinner- whatever you fancy, Chef Natasha is sure to cook up a storm.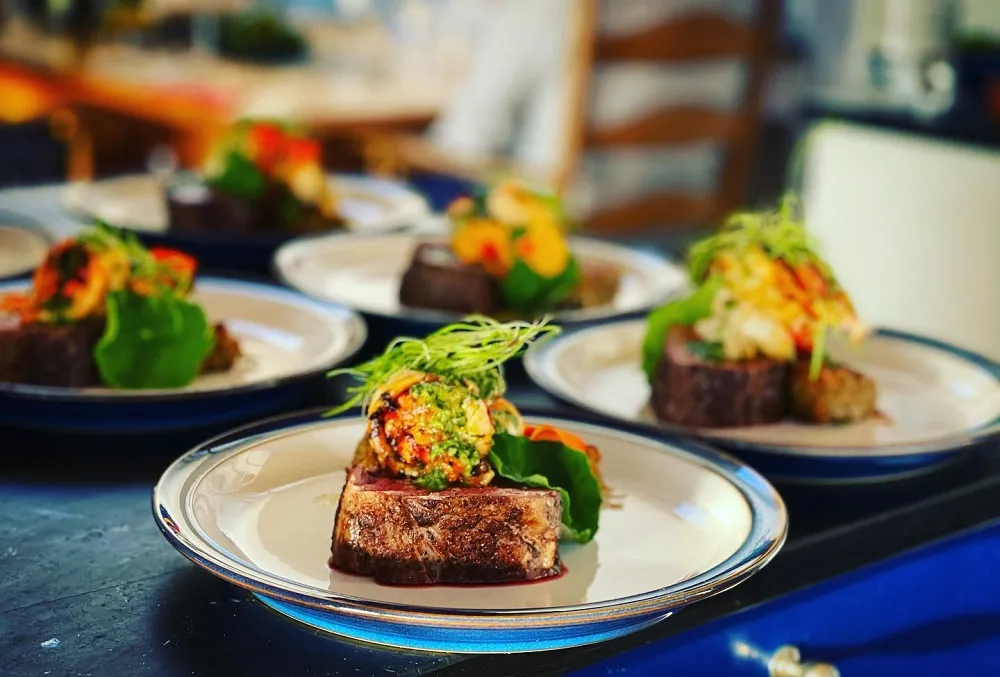 Fee's Food
This Cornish food and catering company offers the very best of local, seasonal produce across their bespoke private dining service. Choose from the classic menu including Cornish boulabaisse, Thai crab salad and Monkfish curry, or opt for their unique summer lunch which features fresh barbecued meats and seafood alongside salads and roast salmon. They also cater for weddings across Cornwall.