Klys is all about embracing the coast in its winter guise, with added warmth inside. Choose from our klys selection for warming-up after being outdoors: a beachside sauna, a hearty pub lunch on the creek or stretching out in thermal waters.
Wintery, wind-swept clifftops, deserted creeks, chillingly refreshing waves, these winter treats by the sea are often best enjoyed if you can step into a captivating klys moment immediately afterwards or even before. We set out to find some of the best spots to warm-up and get that klys feeling – Cornish for snug, cosy – after enjoying the fresher air.
Walk to get warm
The Pandora Inn isn't the only Cornish pub that enjoys a fine waterside setting and long history but it's one of the best. The wood paneling and thatched roof of this 13th century inn make for the perfect klys setting.
While some customers may arrive by boat, the Pandora has made available a small collection of walks that begin near Mylor Creek and include the inn as part of a circular route, created by south west walks writer Sue Viccars.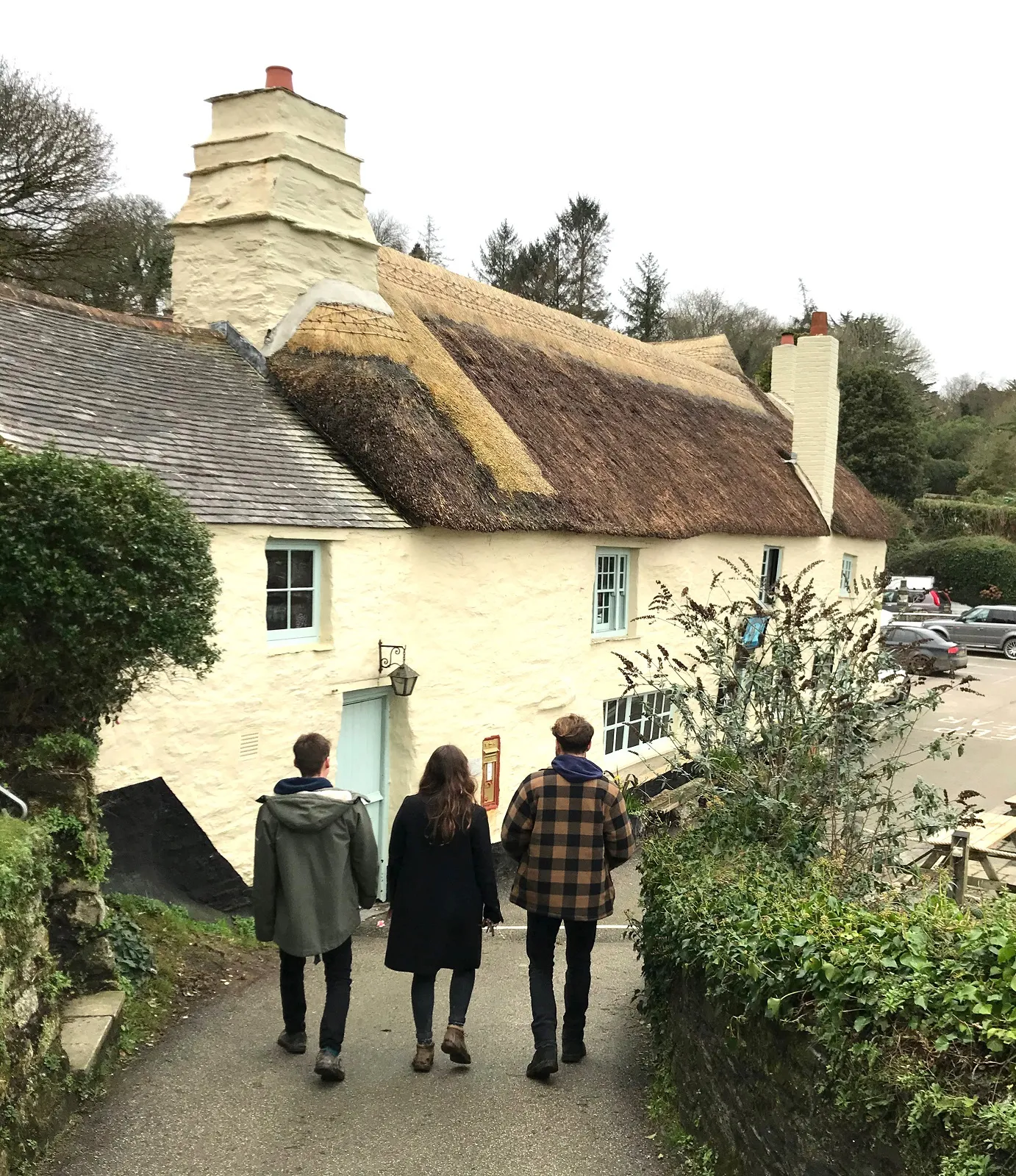 Walking down to the Pandora Inn
Image Credit: @bethia_naughton
Explore magical creek-side landscapes in relative tranquility. And if the rain sets in, or you're feeling the cold, the promise of a locally-sourced lunch or just a warm drink in the ancient inn keeps things klys.
Cold water to thermal water
Getting warm after a cold water plunge can sometimes be hard work, but combining a cold water swim in the Jubilee Pool's art deco seawater lido with a warming dip in the Geothermal Pool is sublime. Of course, if you're cold enough just being out and about in bracing onshore winds, the Geothermal option comes standalone too.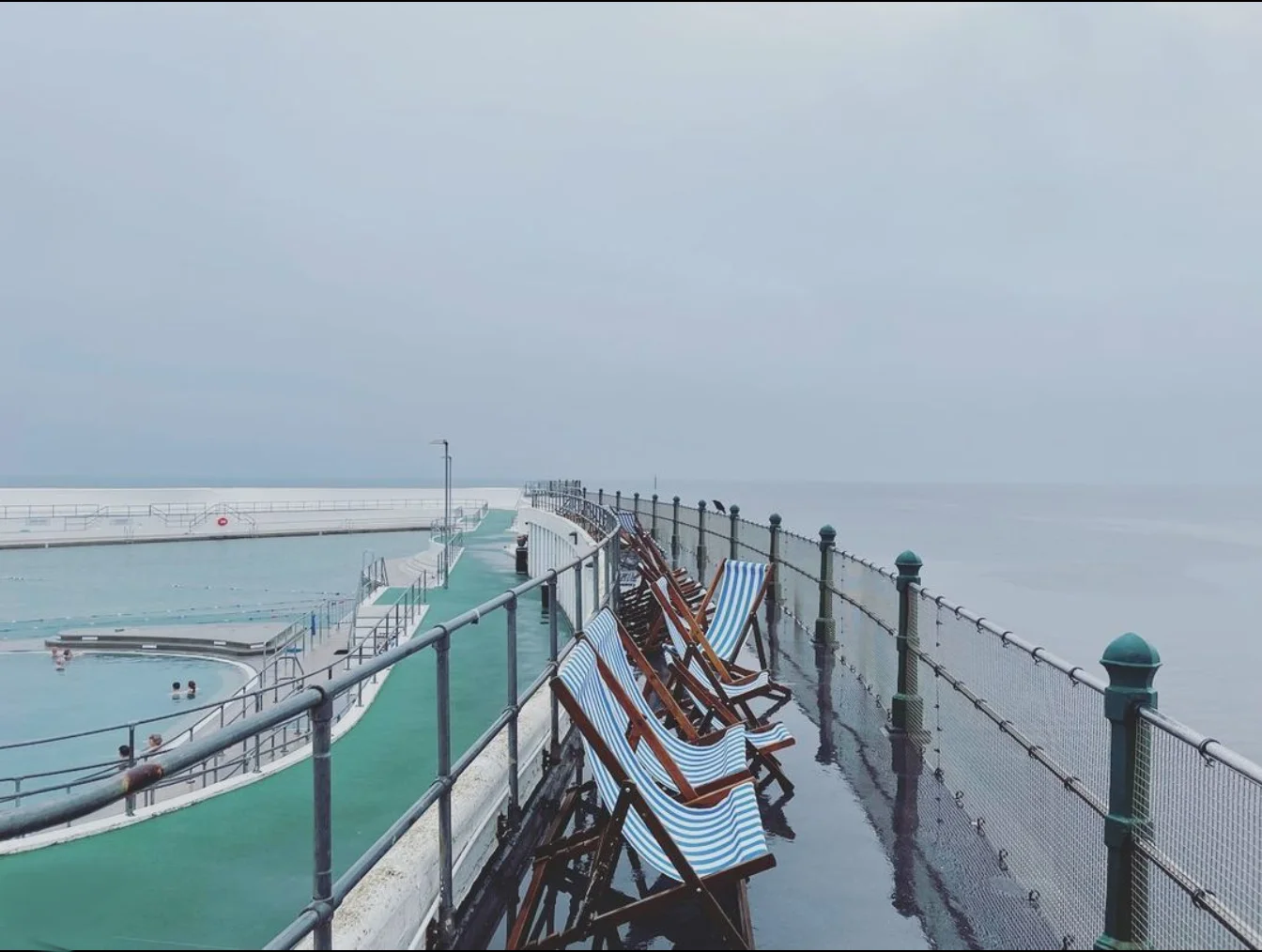 Image credit: @jessica_hardy12
Built dramatically into the coastline at Battery Rocks in Penzance in the 1930s, the pool began its new life as a community-owned asset, with added Geothermal Pool, in 2020. The pool reopens for 2023 on 17 January 2023, with booking available now for coming weeks. Post-swim warmth is also available in the café, a bright space for food and drinks poolside.
Post or pre-surf sauna?
Dotted around some of north Cornwall's surfing hotspots you can find the soft, klys warmth of timber-clad saunas – bringing our Cornish version of hygge a little closer to its Scandinavian relative.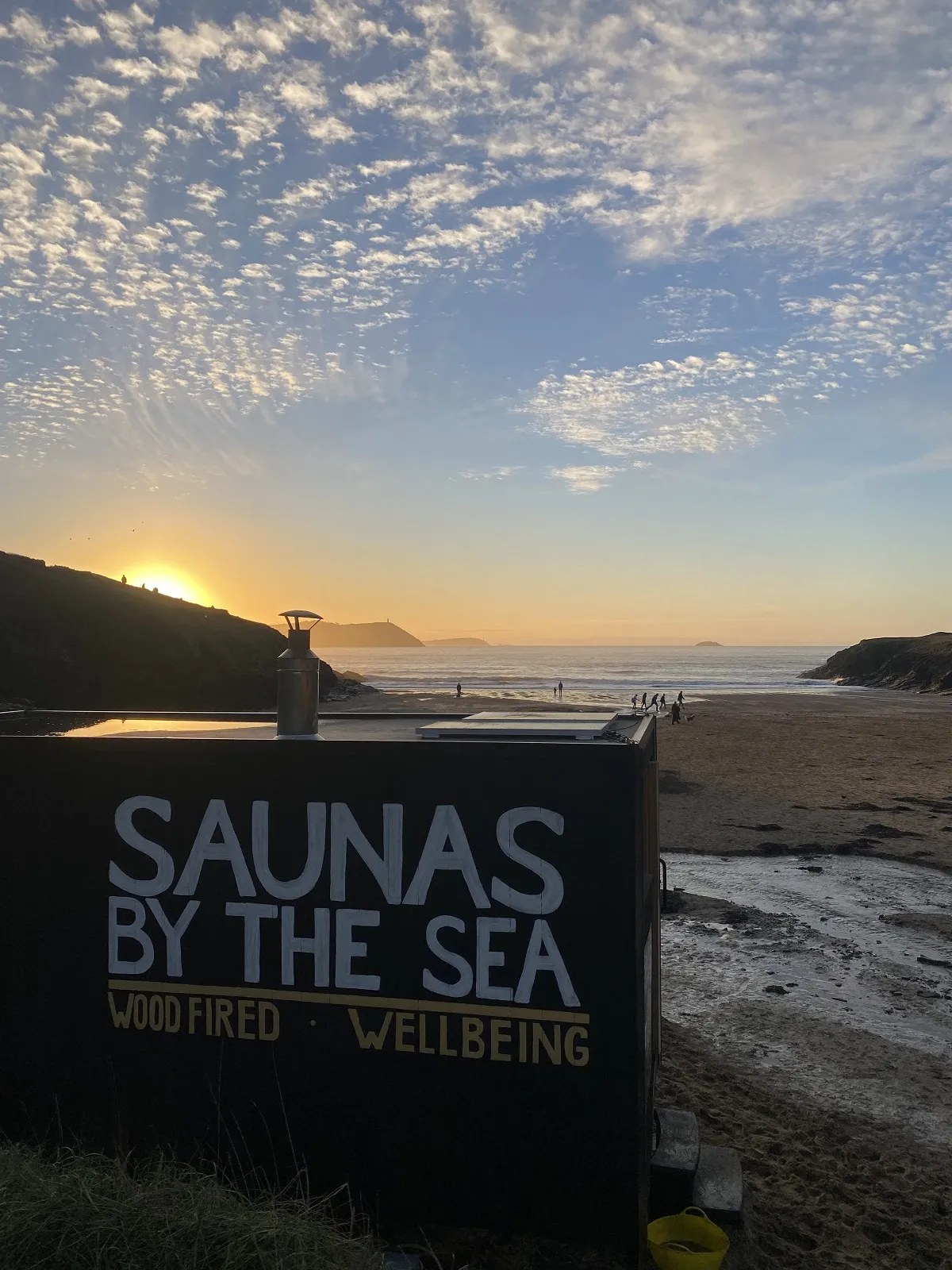 Image credit: Saunas by the Sea
At Baby Bay, Polzeath and Harlyn Bay, Saunas By the Sea, brings the restorative, relaxing sauna experience to the beach promising time to still body and mind after coastal exhilaration.
Just wrapping up its North Fistral residency is the Olla Hiki Sauna. This sauna experience is described as the chance to "enjoy the cosy and immersive heat of the sauna and then take the plunge into a cold river, the sea or throw a water bucket over you to reinvigorate and to feel truly alive."
Find your folk
After a day in the elements, why not warm the soul with an inherited melody from Cornwall's celtic heritage and lyrics stirring-up past sailing adventures. Country pubs and town hotels host local folk clubs of varying styles across Cornwall from Bude to Penzance every week.
Take a chance on a thatched roof and a roaring fire, or make a date via Folk in Cornwall Magazine. Venues include the centuries' old Albion Inn in the village of Crantock on the north cost and the delightfully cosy Moth and Moon in the centre of Falmouth, further south.
Make your winter break more klys out in the winter wilds, paired with a relaxing, restorative time warmed by the earth at Jubilee Pool, wood fire sauna-style or old-time fireside.