A fresh-from-the-ocean catch for dinner – just that bit fresher and tastier when staying by the sea? Time to expand your piscatorial horizons and find out what to pick up at the fishmonger and how to cook it, with Ben Tunnicliffe at Newlyn's Tolcarne Inn
Newlyn Harbour, on the sheltered west side of Penzance Bay, has welcomed fishing boats with their catch since the 15th century. And it continues to be a thriving fishing port landing multiple species every day, from mackerel and monkfish to John Dory and cuttlefish.
A few hundred yards from the pier is the 300-year-old home of the Tolcarne Inn. An unstuffy pub, it's lauded for its lip-puckeringly good seafood, which travels from sea to market to plate in hours not days.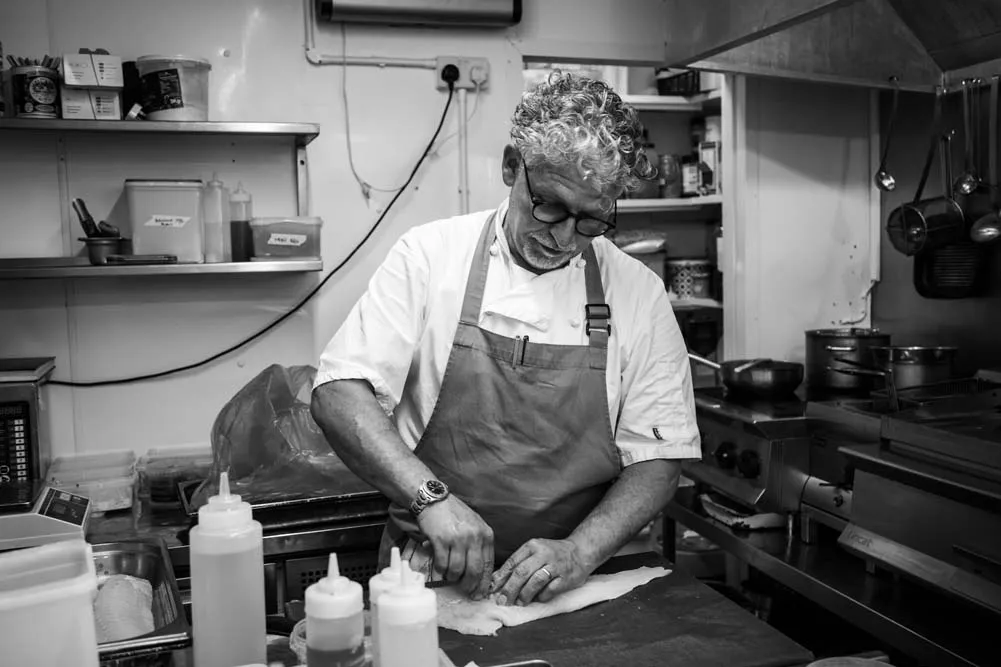 Award-winning chef Ben Tunnicliffe set up in Newlyn in 2012. "In other European ports, seafood restaurants are abundant. Newlyn has arguably the most diverse fish market in the country, so it made sense to open a fish restaurant here," says Ben, who buys his fish daily from the market or direct from day fishing boats.
"A freshly caught fish will have bright eyes and slimy skin. It also won't smell of anything."
Choices, choices
Planning a fresh fish supper? Ben recommends seeking out a local fishmonger and quizzing them on what's landed that day.
"A freshly caught fish will have bright eyes and slimy skin. It also won't smell of anything. If it's starting to smell it means it's getting old. Be guided by what's on ice in the shop," he says.
"If you're new to cooking fish then have a good chat with the fishmonger. They'll be happy to answer your questions. They can also prepare it for you, if you need them to, by filleting and pin boning, and then can give you advice on how to cook it."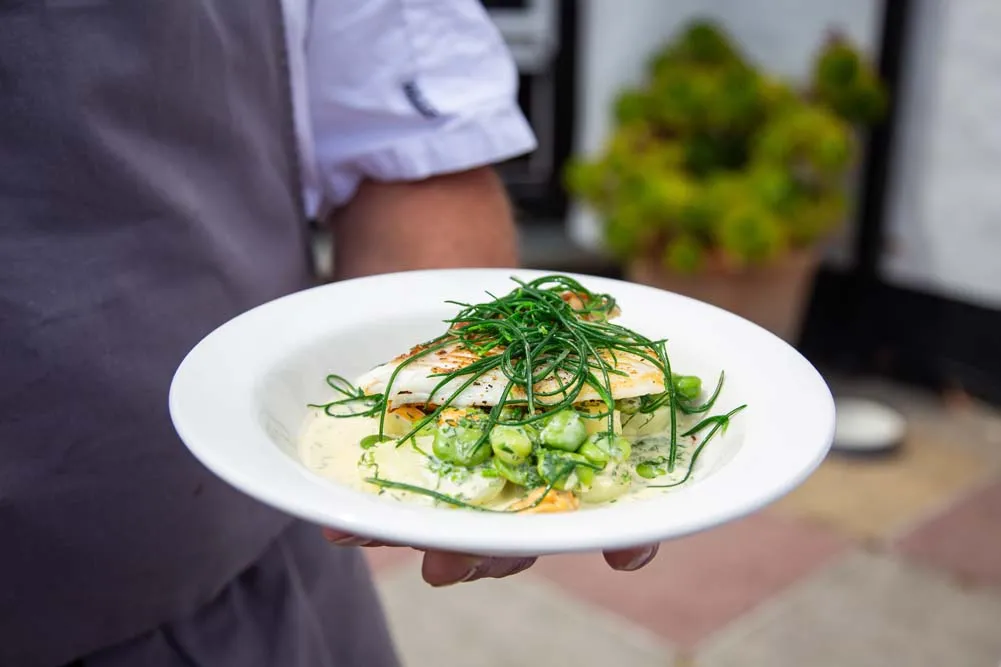 Once you get your freshly wrapped fillets or whole fish back to your retreat, Ben recommends not trying to do anything too fancy and risk ruining it by submerging it in an overpowering sauce. Whether it's a meaty monkfish fillet or a juicy piece of hake, let the delicate flavours shine through and allow the fish itself to do the talking.
"Less is always more," says Ben. "The simplest way to cook fish is to wrap your fillet in foil with some lemon juice and some herbs stuffed into its belly, season it and then stick it in the oven. Or put it under the grill, as opposed to on top of the grill, or fry it quickly in some butter."
Gently does it
The biggest faux pas home cooks can make is to overcook their fish, says Ben: "If you think of the amount of raw fish that's eaten in Asia that tells you not to be afraid of eating undercooked fish. You want it to remain moist and succulent, so it doesn't dry out. This is a delicate product. Keep it slightly underdone and it will continue to cook in its own steam before you serve it."
"One of the earliest pieces of advice I got in my career was: 'what goes together, grows together'"
With fish and seafood prices soaring over the past couple of years, Ben also advises that you experiment with lesser-known species, rather than your traditional coastal favourites: "There's a huge demand for popular catch like lobster, turbot and mackerel, which means prices are driven up. So, don't be afraid to try something new and perhaps more affordable.
"Occasionally in the restaurant we have great weever fish on the menu – the fish that buries itself under the sand and can give you a nasty sting. It's not commonly eaten in this country and people are a little unsure about it but when they try it, they love it." He recommends asking the fishmonger what's in season and how they recommend it's cooked.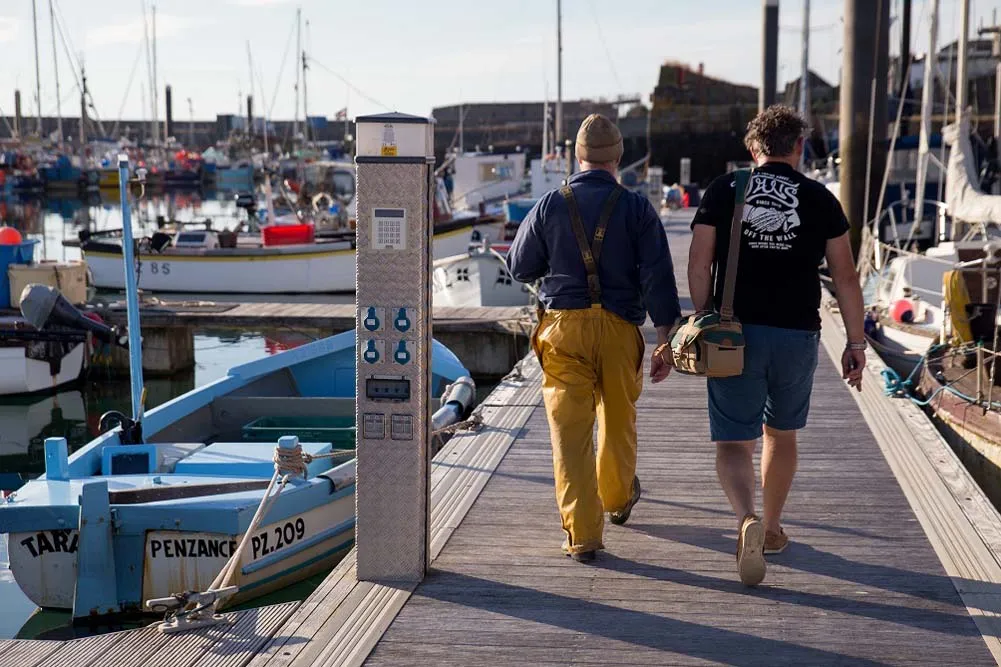 The perfect partner
With your fish taking the starring role on your dinner platter, it's just a question of which sides to serve. While the humble potato – boiled, chipped or fried – is always a safe bet, look at what else is currently in season.
"One of the earliest pieces of advice I got in my career was: 'what goes together, grows together'," says Ben. "If you go to the local veg shop, see what produce is coming off the fields at the moment and it's likely to match with what's coming off the sea. It's a really good tip."
He offers up this seasonal serving suggestion for half-term holidaymakers: "All the brassicas are in season right now, so take some curly kale and fry it off in a little oil and water. Throw in some finely diced chilli, anchovies, lemon zest and lemon juice, continue to fry for a few minutes, and season. This would be a delicious accompaniment to a baked juicy fillet of gurnard, seasoned with a little olive oil and lemon juice."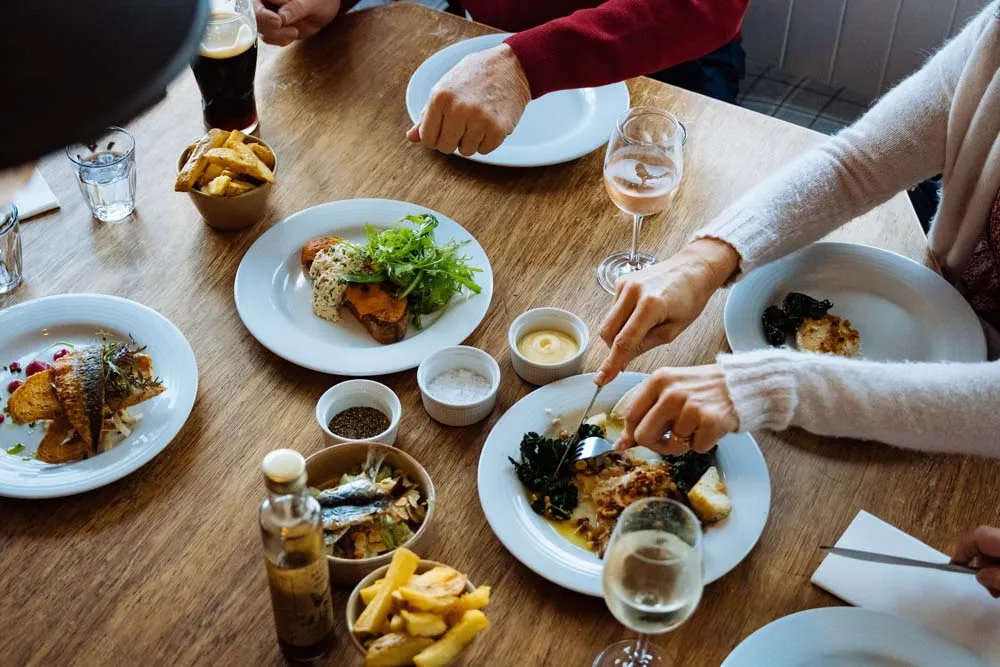 If you'd prefer to let Ben do the cooking, head to the Tolcarne Inn, Newlyn.
Enjoy your pick of coastal culinary treats when you stay footsteps from the shore.