Here's what you need to know if you're planning a trip to the seaside…
We hope you're excited for your stay by the sea. While Cornwall is generally a safe place, each year there are accidents on our coastlines.
To ensure this doesn't happen to you during your time with Beach Retreats, Newquay Activity Centre have produced some beach safety guidelines for you and your family to follow. Their instructors are fully trained lifeguards and work closely with the RNLI.
Save the image below to your phone and share with your loved ones ahead of your holiday to Cornwall.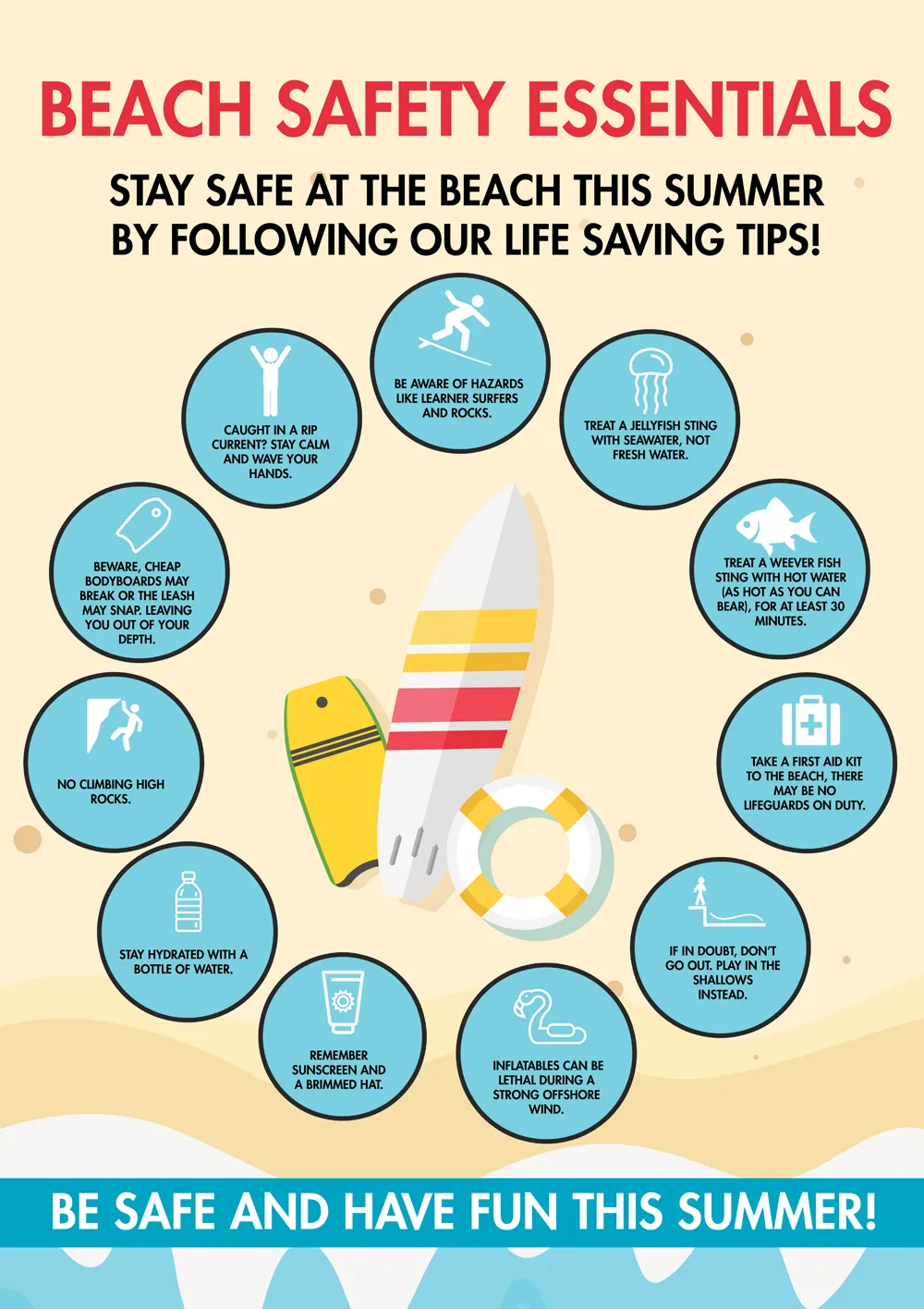 You may see a flag with a red stripe on top and a yellow stripe underneath. There will be two of these red and yellow flags on the beach, and these mark out the area that it is safe to swim between. This area will be covered by lifeguards.
Mark Kelly is the Beach Lifeguard Trainer and Assessor at Newquay Activity Centre and says:
"The beaches are busy, and we've experienced a big swell recently that has already sadly caused fatalities and rescues. We urge surfers and swimmers to be aware, check the weather, tide and forecast.
For small children, there is also fun to be had in the rockpools and paddling in the shallows. We really hope that the RNLI are able to fully patrol the beaches soon, but we want people to understand how dangerous the sea can be and to stay safe at the beach".
If you'd like to participate in a safe ocean activity this summer under the watchful eye of a trained lifeguard, or you would like to train as a lifeguard, please contact newquayactivitycentre.co.uk