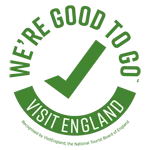 COVID-19 INFORMATION AND SUPPORT
Since March 2020 we have worked with our guests to help advise and re-arrange their holiday plans. we are very aware this is a difficult time for everyone as the situation and travel restrictions are changing often.
We are now fully open again and continuing to follow our COVID-19 operating procedures for staff and guests.
LOOKING TO GET AWAY IN 2023?
We look forward to welcoming you to Cornwall.  The beaches, the coastline and the food and drink that draws so many to our beautiful county are ready and waiting for you.  We've already taken many bookings for the coming year, so we recommend acting soon to secure the perfect beach property for your preferred dates. Search here.
INSURANCE
Q. Do you recommend taking out travel insurance?
A. Please ensure you have travel insurance which covers domestic travel and cancellations where you cannot travel due to a confirmed case of COVID-19, or you have been told to isolate.
---
WE'VE MISSED YOU…
We've implemented a rigorous plan that balances hygiene, health and happiness for all our guests and team. Pre-arrival updates, new processes and training for the team, a detailed risk assessment and changeover clean process for each property, and help and support for you during your stay are all now in place.
Whatever changes in our holiday homes, we remain committed to our core goals; helping you to make memories, to spend time with family and friends in special surroundings, to relax and recharge, or to invigorate the senses on a Cornish beach.
We hope to see you soon.
Andy Easton
Managing Director
---
LOVE CORNWALL AND CORNWALL WILL LOVE YOU.
Wide expanses of beach make the perfect playground and we want to help you make the most of your time with us.  Staying in Cornwall will be different this summer of course.
Maintaining a two metre distance from others and avoiding crowded areas will help to keep everyone safe. Check out our blog for more ideas during your time with us. Our Instagram and Facebook channels will focus on how to make the most of your stay.
Shopping local and enjoying Cornwall's finest has always been high on our list. If you have a food delivery, why not try filling your shopping basket on Food4MyHoliday and Cornish Food Box, or some tempting treats from Angels in the Kitchen.
Cornwall has always delivered some of the best food and drink in the country.  And in challenging times, we have seen some innovative and tempting takeaways and delivery services pop up across the county.  We've collated some of them here, and check out Barefoot Cornwall's comprehensive list.
---
YOUR PLACE BY THE SEA
We've created a detailed risk assessment for the portfolio, which covers changeover cleans, staff and tradesmen attending the property during your stay, and guidance should one of your party show symptoms during your stay.  To help us to help you, we're asking you to:
Let us know immediately if one of your party is showing symptoms in the days leading up to your stay and not to travel.
Not to arrive early and be patient if your holiday let is still being prepared at your arrival time.  Please don't enter the property until housekeepers have left, as we want to make sure everything is clean and all the safety checks have been completed.
If one of the team attends the property during your stay, to conduct a mid-stay clean or to replace an item for example, please do what you can to be out when they attend.  They will be trained to wear PPE and minimise time in the property.
If one of your party shows symptoms of COVID-19 during your stay, or in the days when you return home, let us know immediately.  Government advice is to return to your main residence by private transport at the first possible opportunity.
Identify the symptoms here.
Keep in touch with Beach Retreats and we will do what we can to help.
---
OUR APPROACH.
Reassuring you with the insights and actions that make our plan possible.
We've always taken health and safety seriously, working with owners to ensure all properties have the correct insurance, fire risk assessment, PAT and EICR inspections and gas safety certificates. Our risk-based approach has kept our portfolio clean and our guests safe year after year. But the new normal calls for new measures and, using our existing approach as a foundation, we've enhanced our practices and protocols in response.
What this means in practice:
ELIMINATE – We communicate extensively with teams, partners, visitors and guests to prevent the virus entering our premises
REDUCE – We run a totally redesigned operation to reduce the risk of transmission
CONTROL – We clean and sanitise to industry-leading standards to control the risk
PROTECT – We use PPE across our site, work at distance and remote work to protect our staff and visitors from contamination.
---
Join us on the beach (safely)…