"Running becomes almost meditative."
Take to the coast path in the quieter hours as the day begins or ends, for a unique running experience.
Lace up your trail running shoes, strap on your pack and set out. With your feet pounding the terrain, the fresh air flowing through your lungs, you begin to connect with the landscape by powering through it: cutting across fields; following a narrow path winding down between trees; and pushing up rough-hewn granite steps to emerge on to a blustery headland, the sun setting over the ocean that stretches out ahead of you. All to a soundtrack of birdsong, wind and waves.
Running the coast path offers the full running experience. It's exhilarating. Challenging. And utterly freeing.
A runner's world
"The coast path offers more than just running," says Helen Clare (featured in the film below), a St Agnes-based yoga teacher who works with runners to build their strength and flexibility, and help them develop a more natural running style. She's lucky to have the coast path right on her doorstep. "It's the whole experience of being out in the environment, surrounded by nature, where running becomes almost meditative."
If you're keen to unleash your legs and unwind your mind, you'll never be short of stimulus on the Cornish coast, which is over 420 miles long and impossibly varied.
"If you spend too much time trying to go fast, you don't look up at what's around you. It's best to savour the moment."
Starting close to the Devon border, if you reach Rame Head as the sun comes up you'll be greeted by sweeping bay views that would take your breath away without the hill climb. In the north, feet planted in the golden Watergate sand, you're just a short trot from blowholes, ancient forts and fascinating rock formations.
Way out west, explore the rugged, foreboding cliffs of Cape Cornwall to run among abandoned mine engine houses or opt for the spectacular highs and azure waters of Porthcurno. On the south coast, navigate the wooded creeks of the Helford River, near Falmouth. The options are almost endless.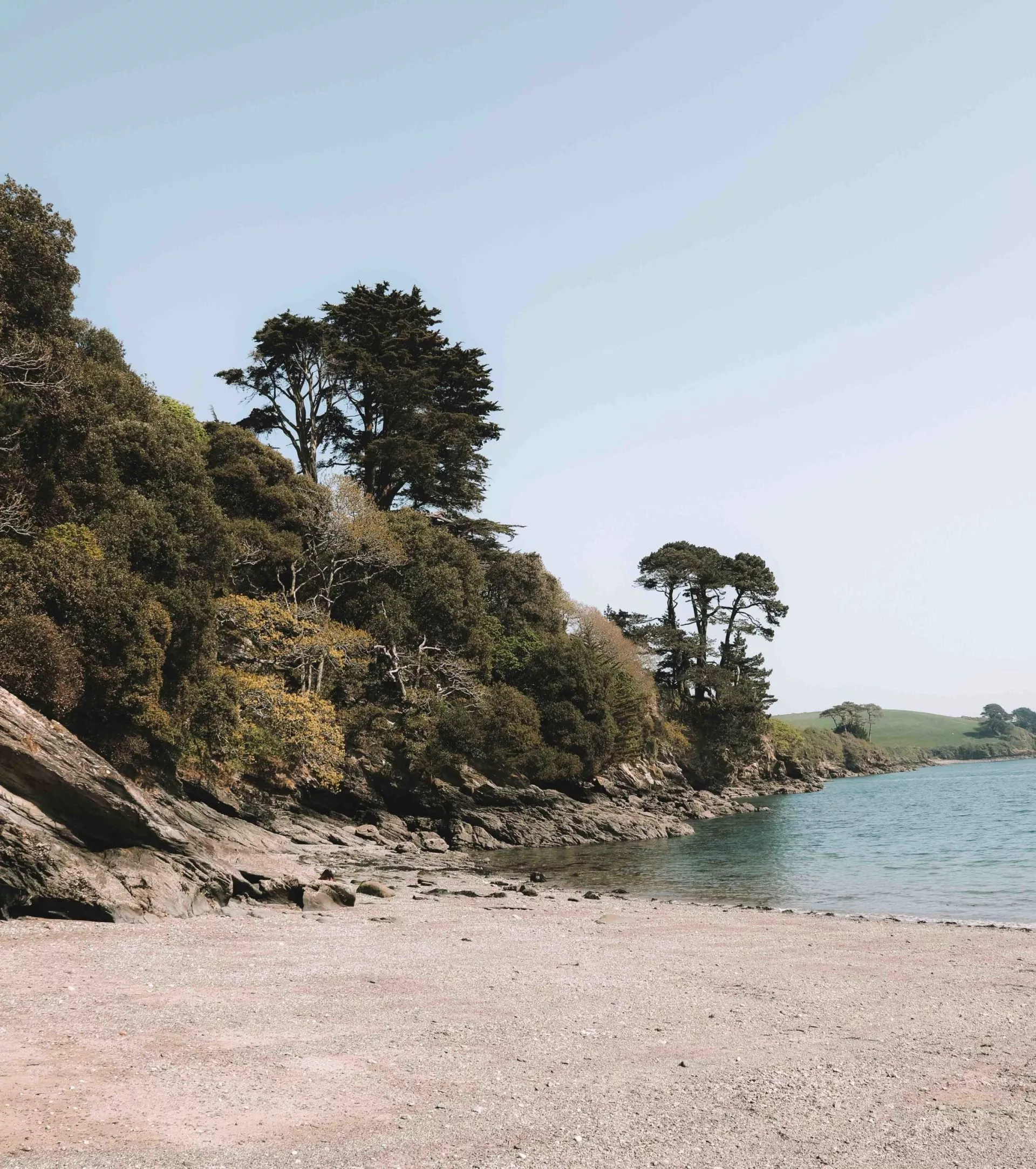 Photo credit: Goodrest Studios
Getting started
As a race director at MudCrew, an organisation that runs gruelling endurance runs on the Cornish coast, Jane Stephens has seen runners of all experience levels throwing themselves at the trails. Her advice is to start short. Uphill climbs on the coast path tend to feel more draining than anywhere else; so too do the steep and hazardous step descents. Don't worry about times either, as you're likely to wind up frustrated. Which, she says, is to miss the point entirely.
"Unless you're a mountain goat, you're never going to be hugely fast on the coast path," says Stephens. "So, aim to cover certain areas and log the distance instead. The views are incredible, and it's just a very special place to be. If you spend too much time trying to go fast, you don't look up at what's around you. It's best to savour the moment."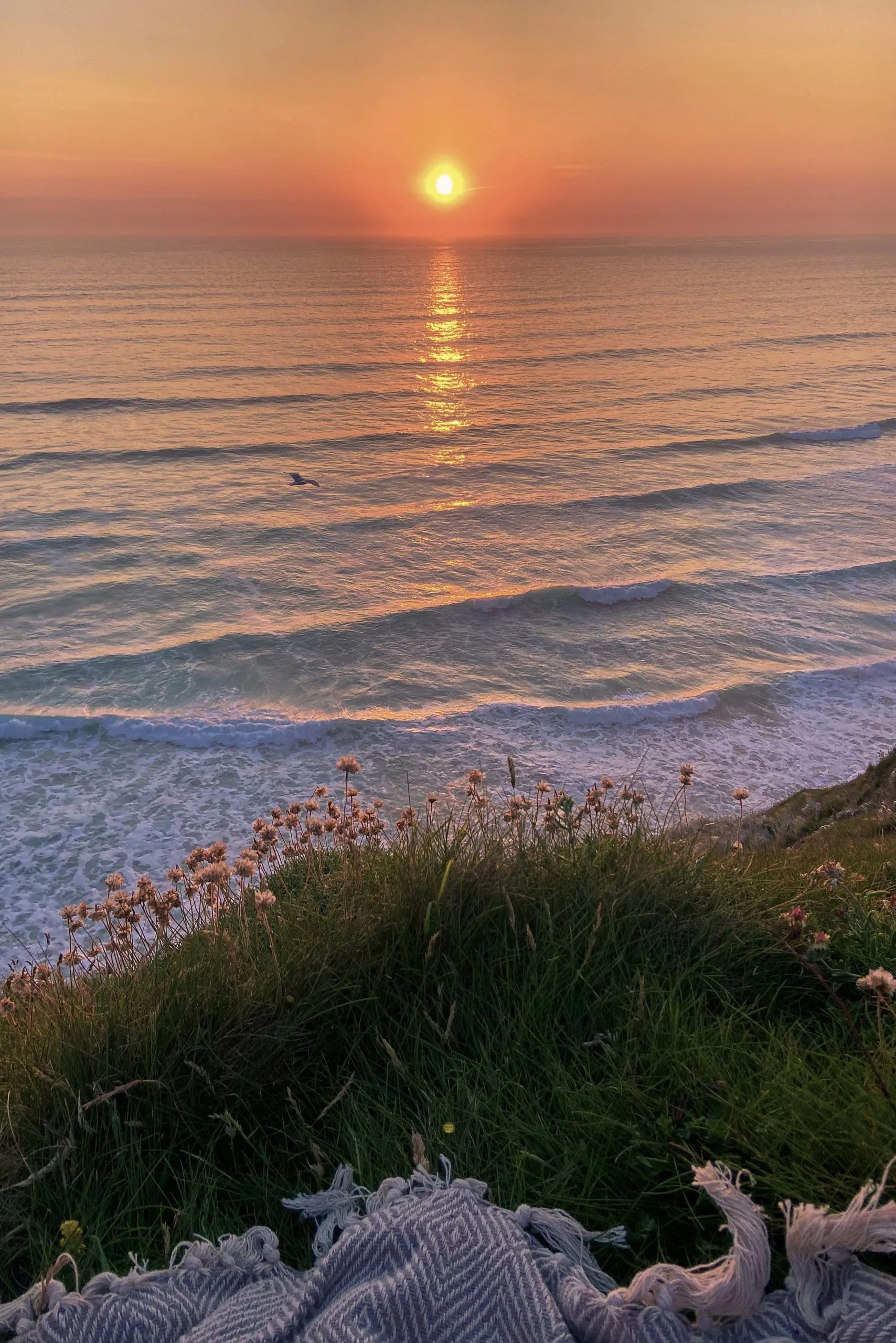 For an easy, accessible starting section, Stephens suggests parking at Trevone and heading towards Watergate, nine miles to the West. She describes the section as "absolutely beautiful, and relatively easy"; a largely wide, flat and open section where you can frequently see the coast path winding ahead of you in the distance.
Run safe
While it's free and freeing, running the coast path is, first, all about safety. Invest in decent running shoes, with the grip and toe protection to navigate hazards like rocks and tree roots.
"The surroundings. The solitude. You can spend a day out there on remote sections and not see anybody."
Take plenty of food and fuel. And be sure to let people know where you're heading. The coast path can turn very remote, very quickly, so carry a means of payment and getting in touch with people.
Finally, if you're going to run at dusk, make sure you've already experienced the route in daylight, keep distances short, and take a head torch – because the terrain will completely transform at night, and so should your level of care.
Adventure all hours
Treat it right, however, and running the coast path is guaranteed to open up a rare world of genuine adventure.
"It's like how surfers and seafarers respect the sea," says Stephens. "It can be dangerous, but it's also my absolute favourite place to be. The surroundings. The solitude. You can spend a day out there on remote sections and not see anybody. It's just a beautiful place to be."
Thank you to Helen Clare for allowing us to feature her in our coastal running film.