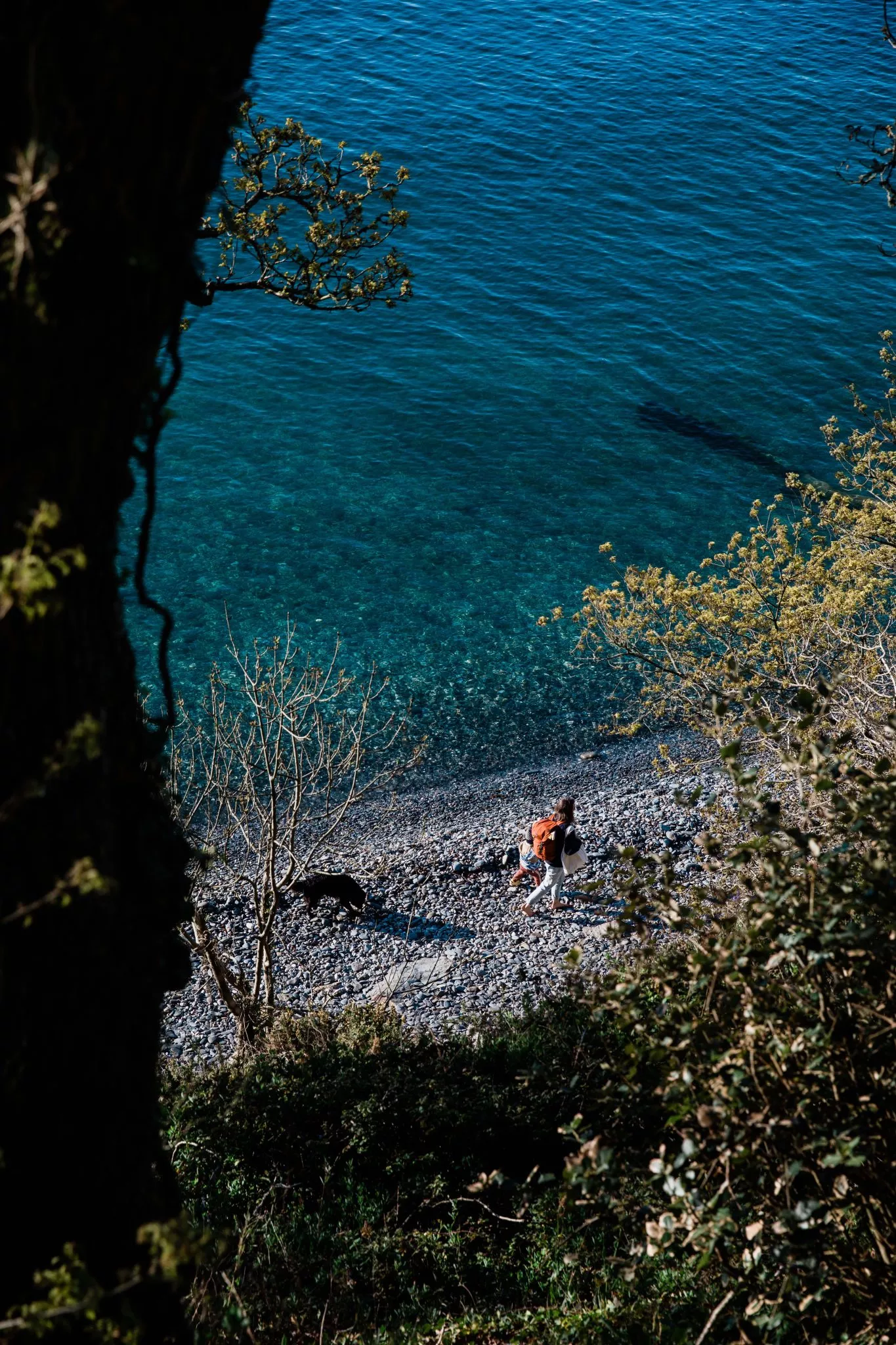 Seeking samphire beside the estuary and seaweed in rocky pools. Julia Bird of seaweed pressers Molesworth & Bird and Caroline Davey of Fat Hen reveal stories of coastal discovery…
The oldest fossilised seaweed, discovered in 2020, was found in one-billion-year-old rocks in northern China, making seaweed millions of years older than the distant ancestors of our land plants. Today there are over 650 different species of seaweed around Britain's coasts which have for centuries been a source of fascination for artists.
Anna Atkins' British Algae: Cyanotype Impressions, published as a serial between 1843 and 1853 is a collection of cyanotype prints of seaweed. This early form of photography using paper treated with a light-sensitive solution that turns blue on exposure to light is thought to be the first published book illustrated with photography.
For Julia Bird, a Victorian collection of pressed seaweeds discovered by her business partner Melanie Molesworth in an antique shop over 20 years ago was the beginning of her journey to start foraging for seaweed along the Cornish coast, aiming to capture its ephemeral beauty through pressing.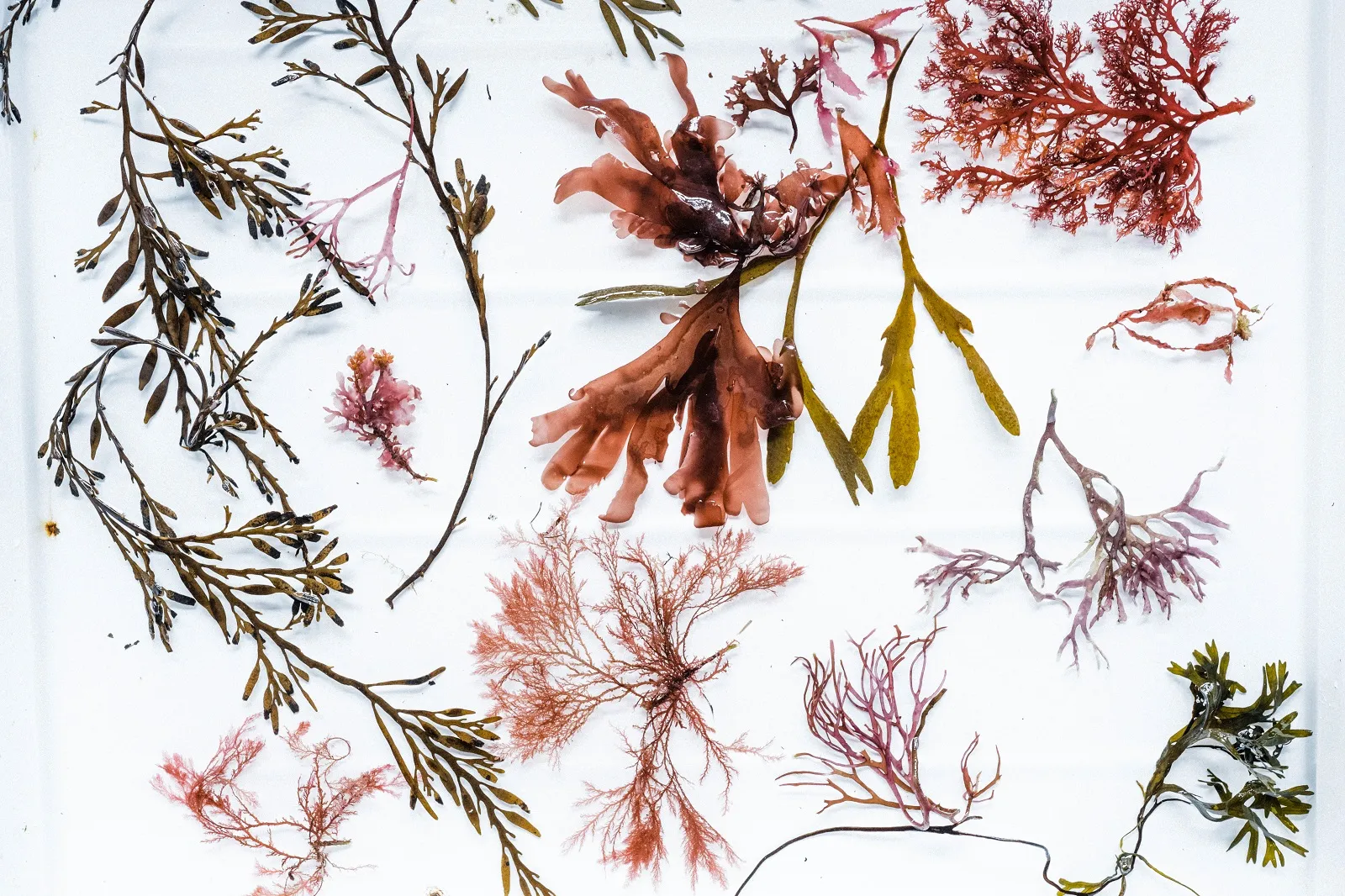 Image credit: Matt Austin
I'm a lifelong collector of nature really," says Julia. "I've always collected whether it's flowers or lichen or stones. And my whole life has been sort of sea orientated; I've always been a sea swimmer."
"The fine beautiful samples that we choose to press need water to support their form, so you only notice them if you're in the water. I'm fascinated by the beauty and variety."
After moving to Cornwall in the early 2000s, Julia started experimenting with pressing seaweed she had foraged when out swimming. "I started looking for seaweed and bringing it home and learning how to press, which of course back then there was nothing out there, you know, in those days. My first press was probably in 2004."
Pressing ahead
After running a children's shop in Fowey for 15 years, Melanie's encouragement to start publishing her seaweed pressings finally came to fruition after Melanie moved, along with her collection of Victorian seaweed pressings, to Dorset. Discovering that the nine framed seaweeds in the collection were from the Dorset coast, the two long-term friends decided to team-up and created a calendar of prints from pressed seaweed for 2018.
And they haven't looked back since. Molesworth and Bird can be found in Lyme Regis and online year round, and between April and the end of September in Fowey. Inside their shops hang limited edition prints and an ever-changing collection of unique pressed seaweed, gathered along the south west coastline.
Fascinating finds
"We can't really see what's beneath the sea surface. There's a whole diverse and amazing world down there that we should all respect. Just walking along the beach you don't see the beauty of seaweed because everything dries up really quickly," says Julia.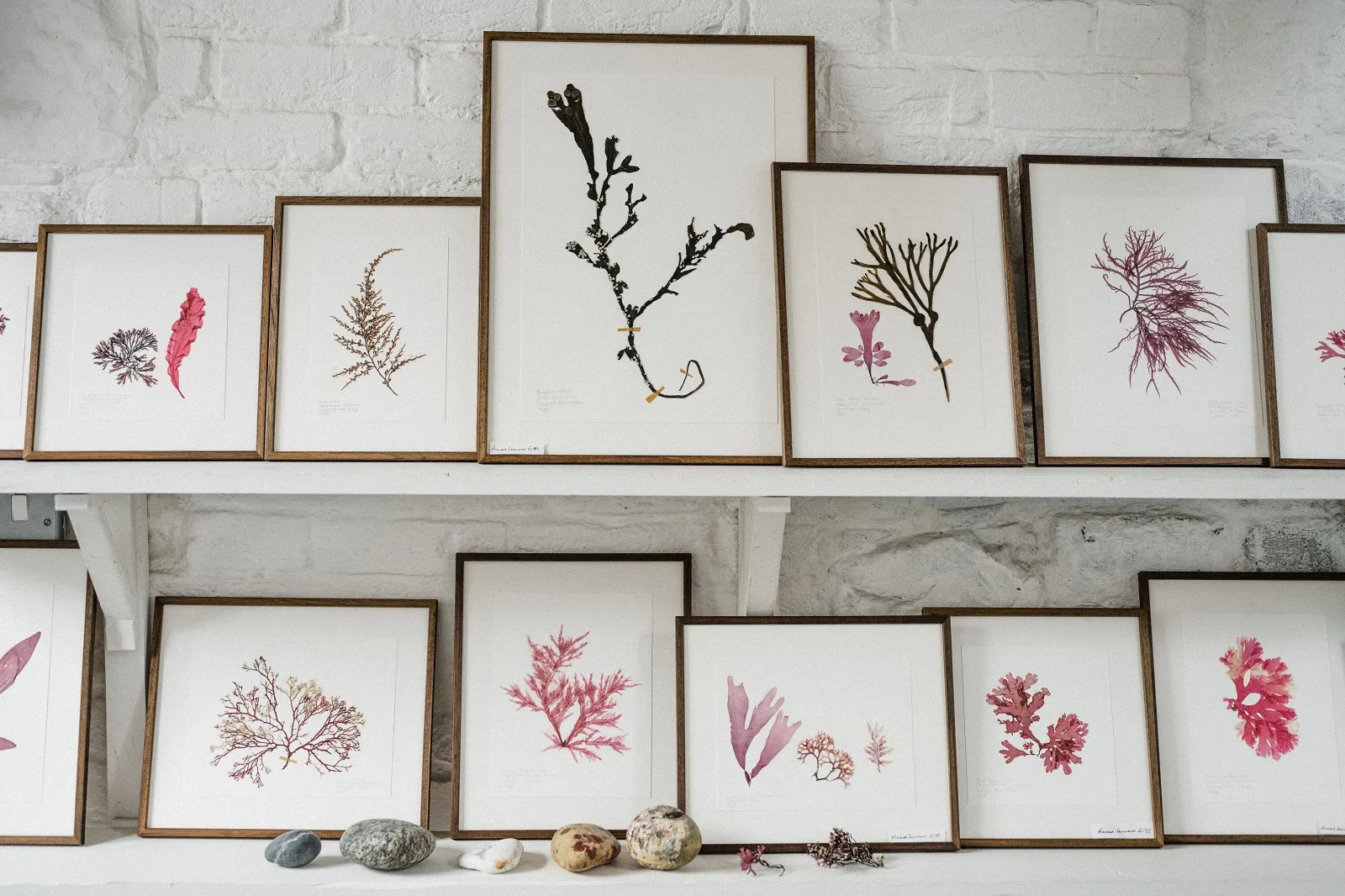 Image credit: Matt Austin
"The fine beautiful samples that we choose to press need water to support their form, so you only notice them if you're in the water. I'm fascinated by the beauty and variety," says Julia. "And learning about what a superfood they are, how each species has its own combination of vitamins, minerals and proteins."
For Julia, revealing the beauty of this "garden under the sea" has an important role to play in restoring and protecting it. "For me, it's partly if you know there's a beautiful world under there you can foster that respect and love we need to maintain it and look after it."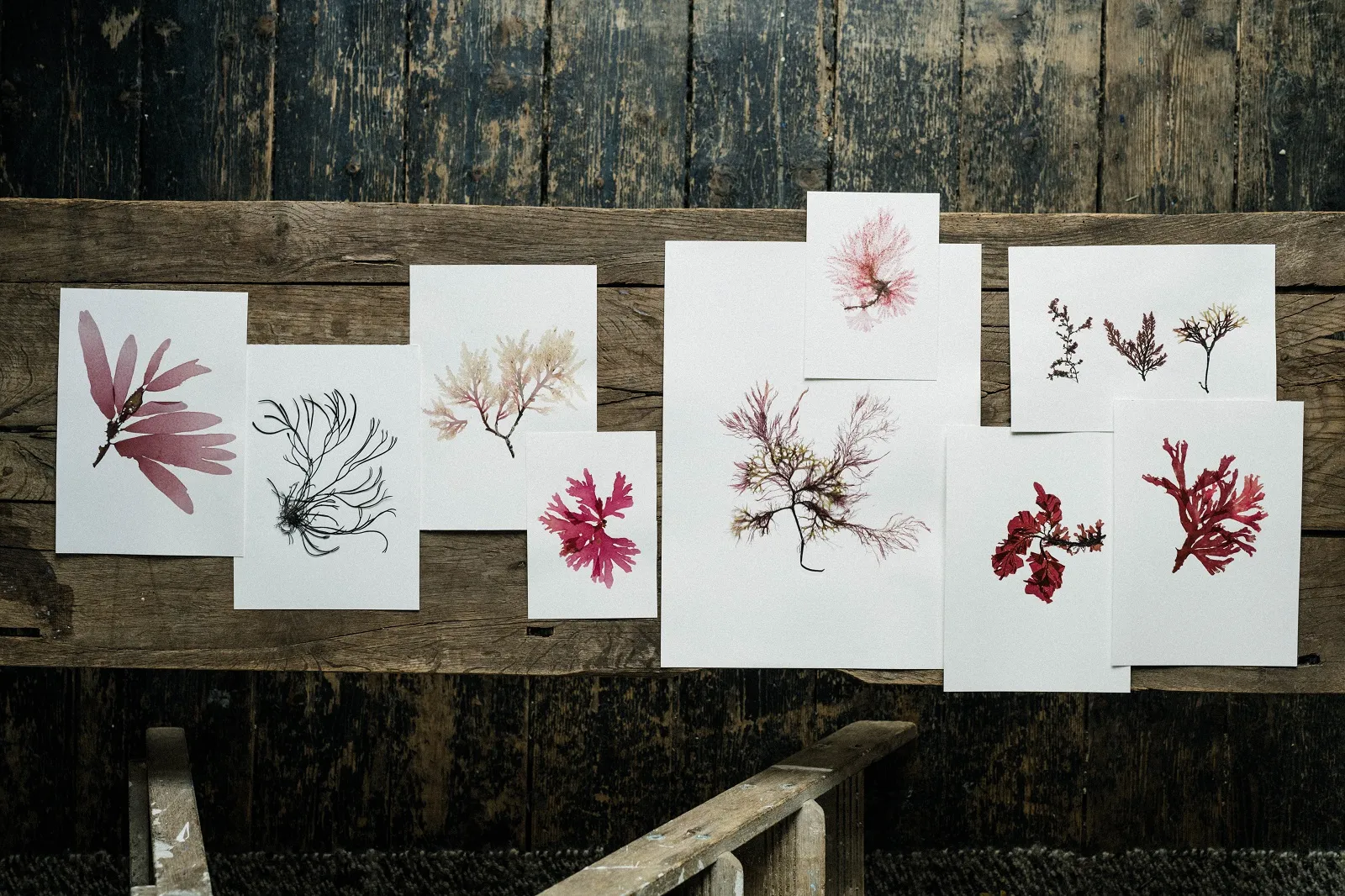 Image credit: Matt Austin
Other water worlds
For Caroline Davey of Fat Hen, the wild cookery school, summer is all about the estuary and salt marshes. "This time of year is when marsh samphire is coming into season, that's June to September. There's also sea purslane, sea blight and sea arrowgrass, which is like coriander; these are all species that grow in estuaries and salt marshes."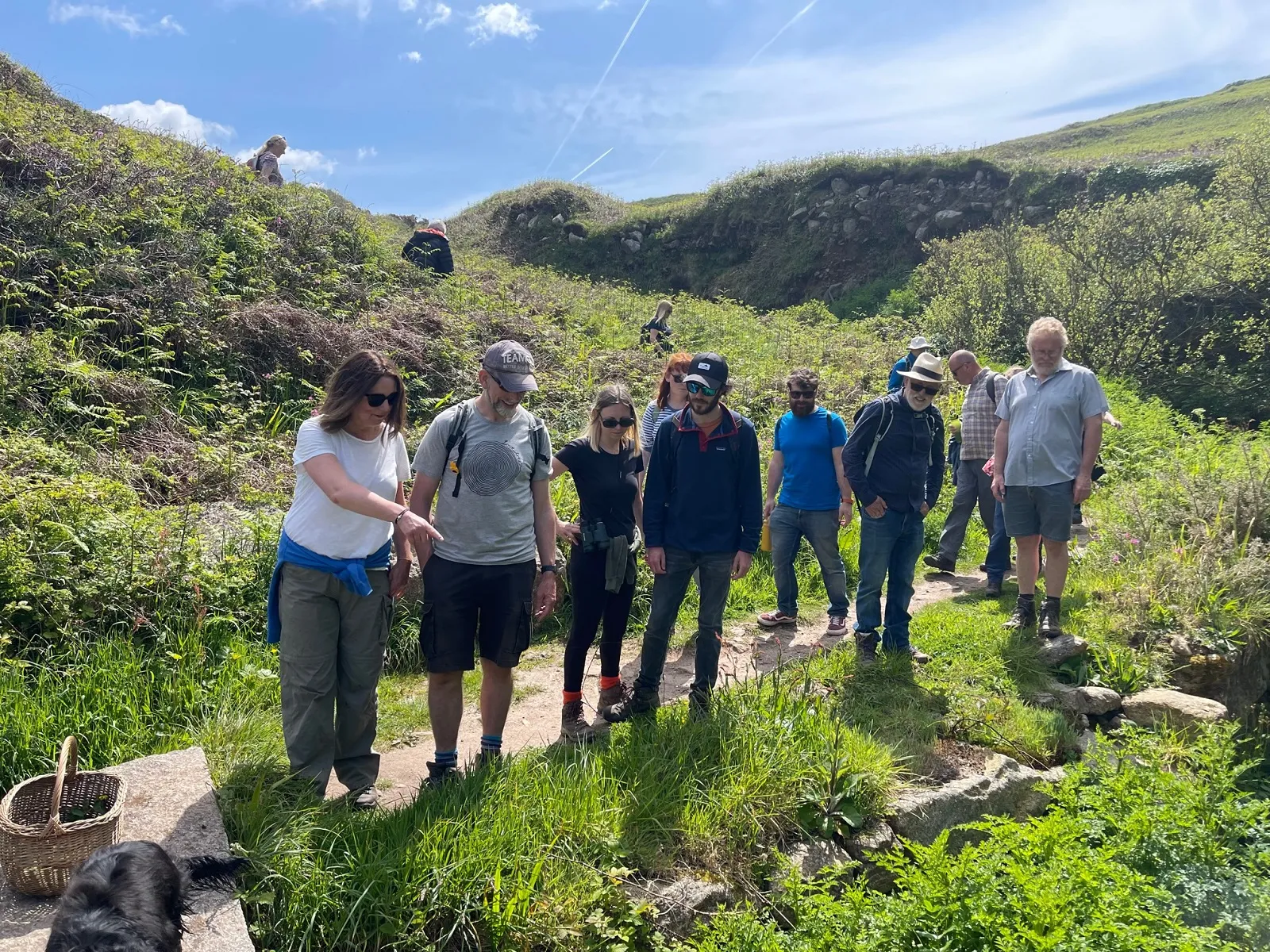 Image credit: The Fat Hen Cookery School
Caroline is running a number of coastal Fat Hen foraging courses this year, including a recent foraging walk along the coast path followed by a four-course lunch at the Gurnards Head near Zennor in west Cornwall, and a foraging walk, wild picnic and wild spa day near the Helford river on dates in June, July, September and October. All revealing hidden tastes and produce growing wild around the coastline.
She says it's a time of abundance across the countryside beyond the sea: the plant fat hen – the vernacular name for chenopodium album – found across the country is in season, including its coastal relative spear-leaved orache, which can be used as a spinach alternative.
"I've just been picking hawthorn flowers and blossom for tea; they've been massively in bloom recently."
In bloom
Caroline says wild cabbage – which grows on clifftops around the coast – is coming into flower now with the leaves and flowers able to be picked.
"And of course there's plenty of flowers through the summer. The flowers of rosa rugosa or Japanese rose are absolutely fantastic. It's not strictly wild: it's planted as a coastal hedging plant and it escapes into the wild. You can also find black mustard flowers, sea radish flowers, sea cabbage flowers and elderflowers.
"I've just been picking hawthorn flowers and blossom for tea; they've been massively in bloom recently."
And as the flowers fade, there are seeds to be scavenged. "Sea radish at some point soon will be forming seed pods and if you catch them early enough they're like three or four bobbles in a row with the taste of a crunchy radish, perfect for scattering on salads."
From estuary banks to clear blue pools, reveal fascinating finds along the coast.